Table of Contents
Overview
Blue Triangle can attribute revenue to any performance change you make to your website. The Revenue Attribution page displays the revenue gains or losses that can be attributed to the site's performance, page load times, and the individual pages of the site. Use the drop down menu on the top left of te page to switch between reports.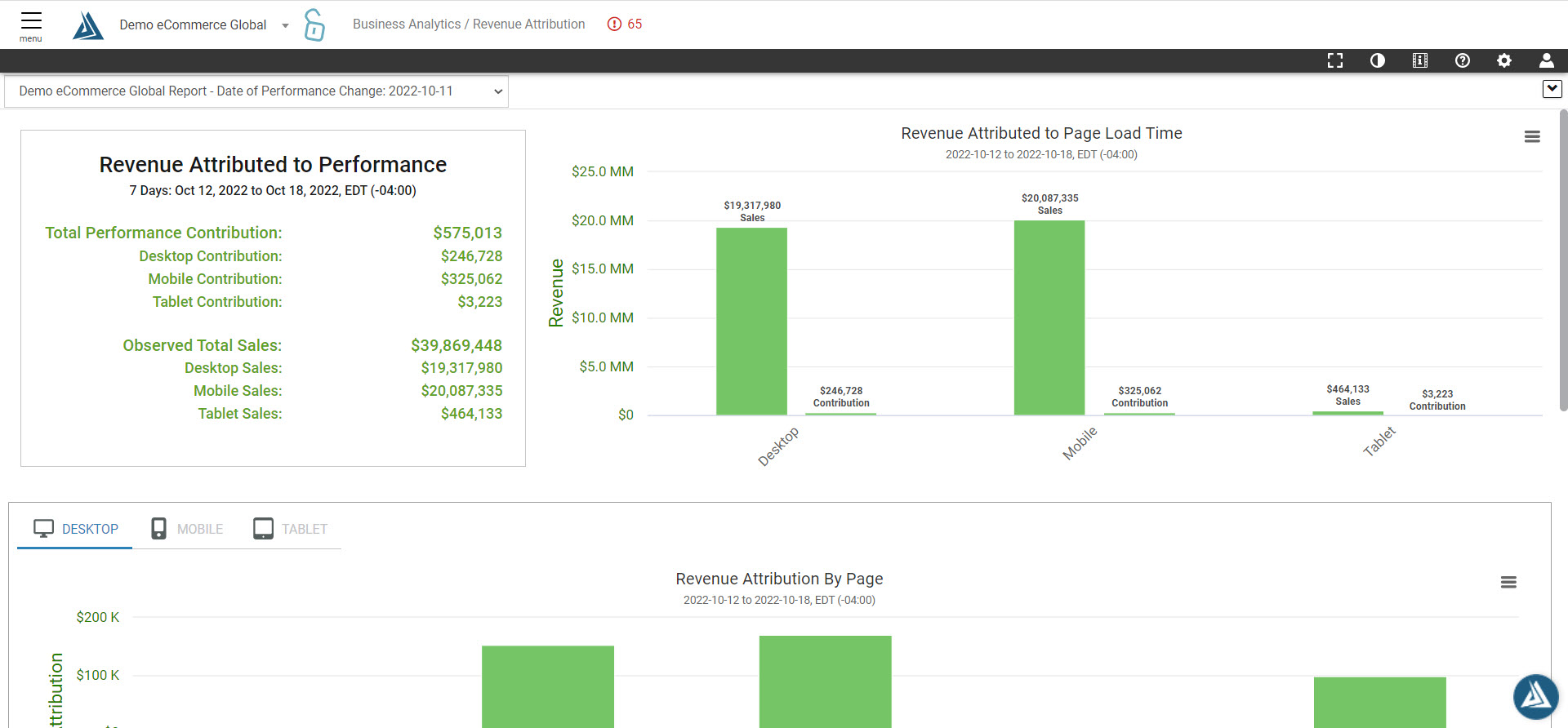 How to Find the Revenue Attribution Page
To locate the Revenue Attribution page click on the menu on the top left of the Blue Triangle Portal, go to the Business Analytics tab and click Revenue Attribution.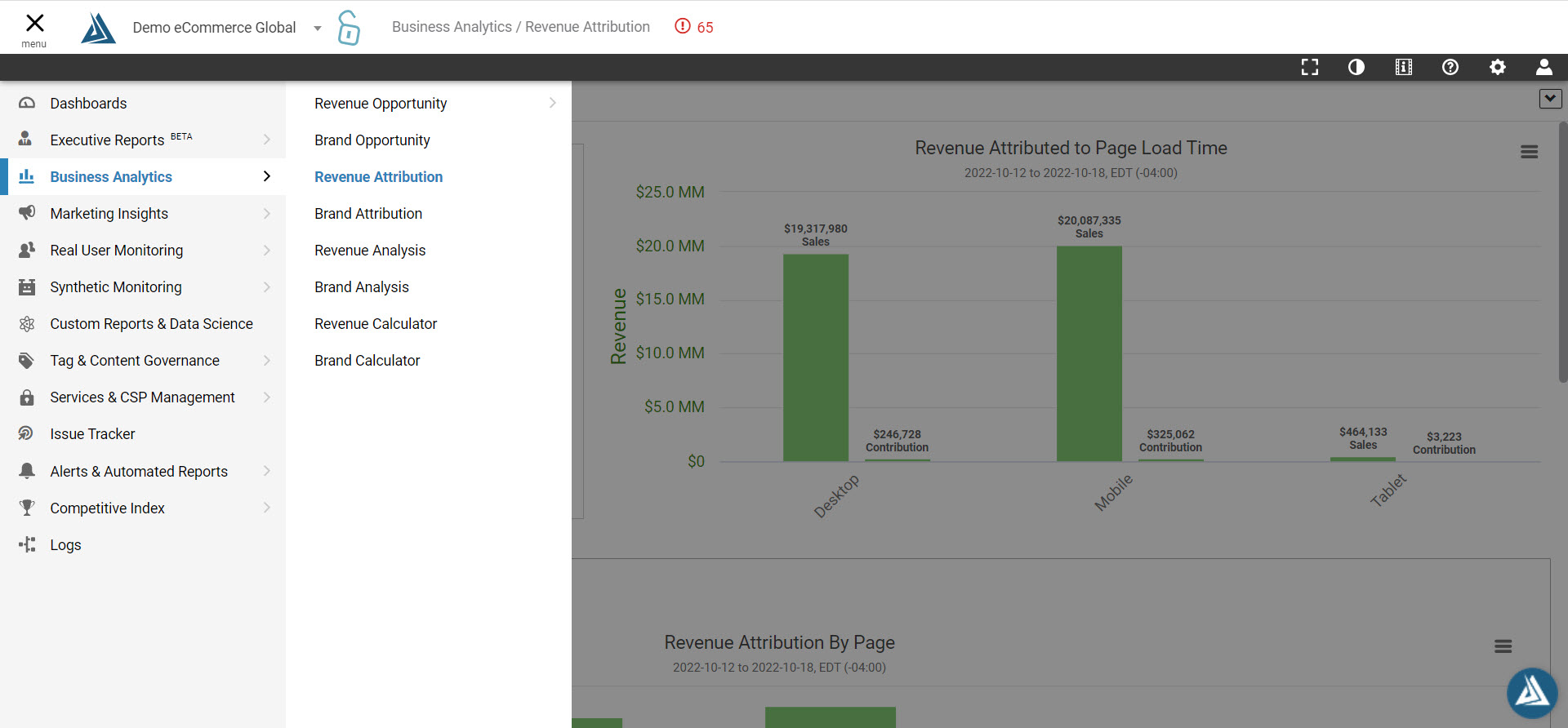 Revenue Attributed to Performance
In the top left of the page you will find an overview of Revenue Attributed to Performance over the chosen time period. This compares the Total Performance Cost to the Observed Total Sales.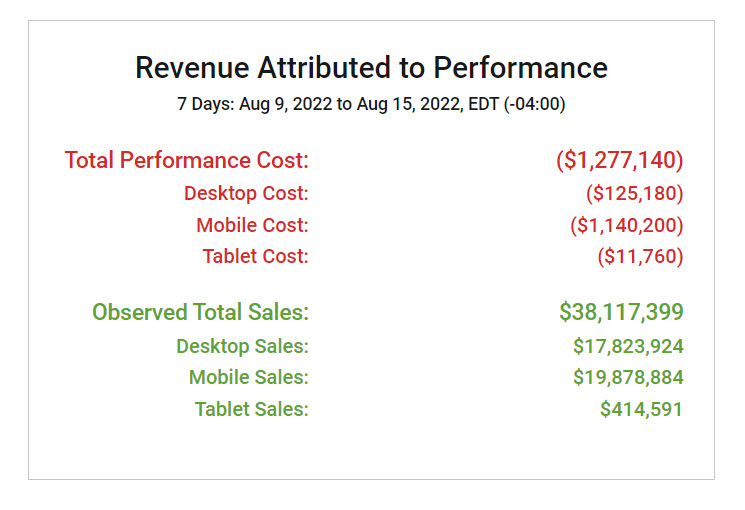 This data is broken down by device type as well, so you can see the impact it has across each individual device type.
Revenue Attributed to Page Load Time
On the right side of the page, you can see a graph showing revenue attributed to page load time, again broken down by device type.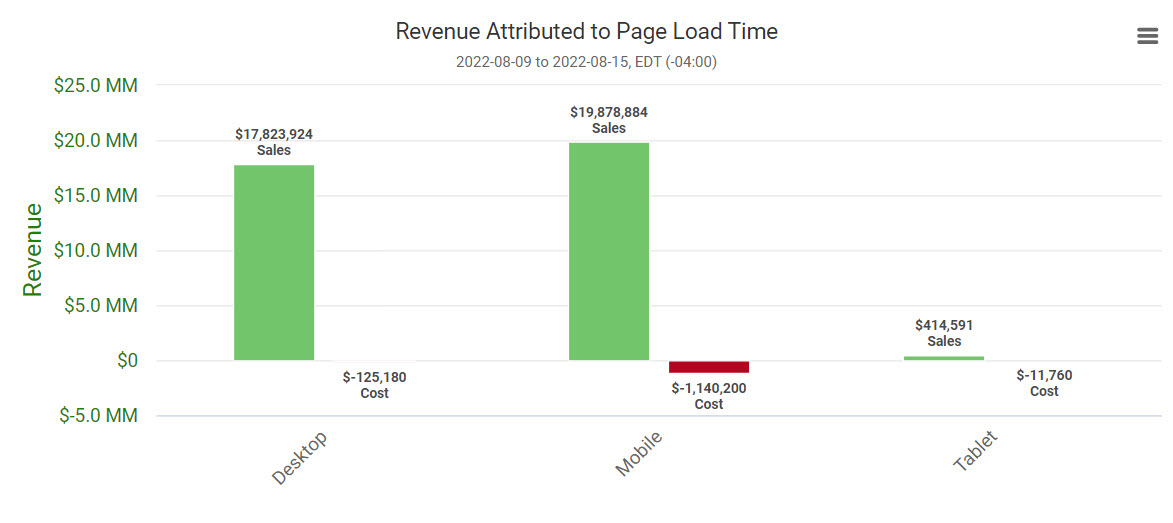 Revenue Attributed by Page
Next, you can look at this bar graph to see revenue attributed by page, with tabs at the top to switch between device types.

Page Table
The table at the bottom of the Revenue Attributions page showcases more detailed data on changes of onload time of a page and how it affects revenue. You can click the export button in the top right to save this table as CSV, TSV, JSON, or Array.

Clicking on a page name open another window to see a more specific overview of data for that page.