Topics:
Reports allow users to view graphical representations of tailored data without having to log into the portal. They can be configured to be sent daily, weekly, etc.
How to Navigate to the Reports Configuration Page
Click the Settings Icon shaped like a gear in the toolbar at the top of the page.

Click Reports listed under the Report Configuration header.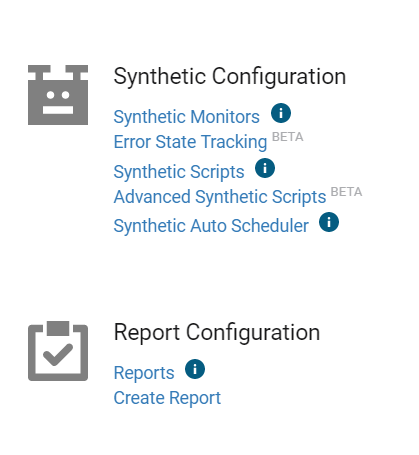 How to set up a Report
Click the Create Report button towards the top left of the screen
Select either Real User or Synthetic data depending on the kind of report you'd like to make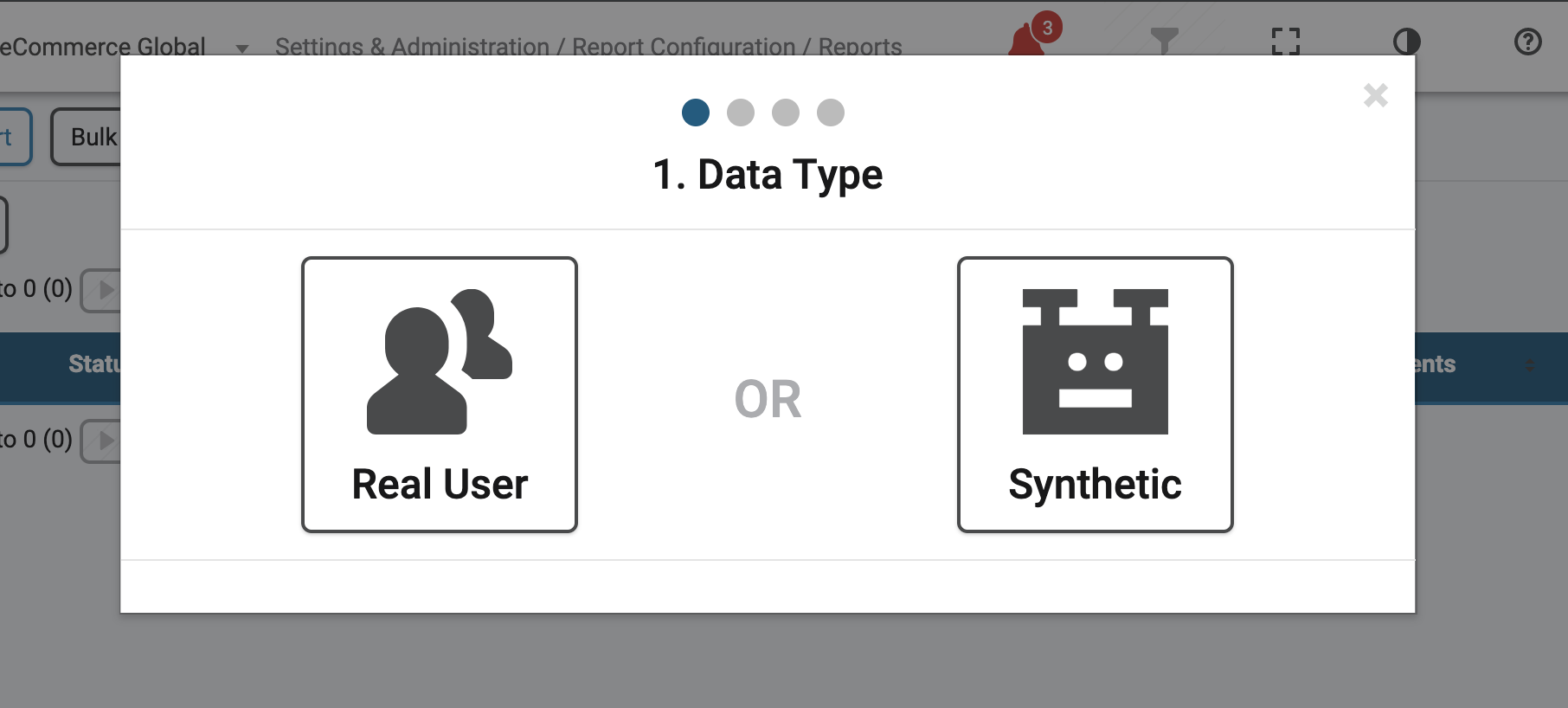 Select the kind of report you'd like to make from the list of options. If you need help deciding which one works best for you, click the question mark icon to the top right of each thumbnail for some extra information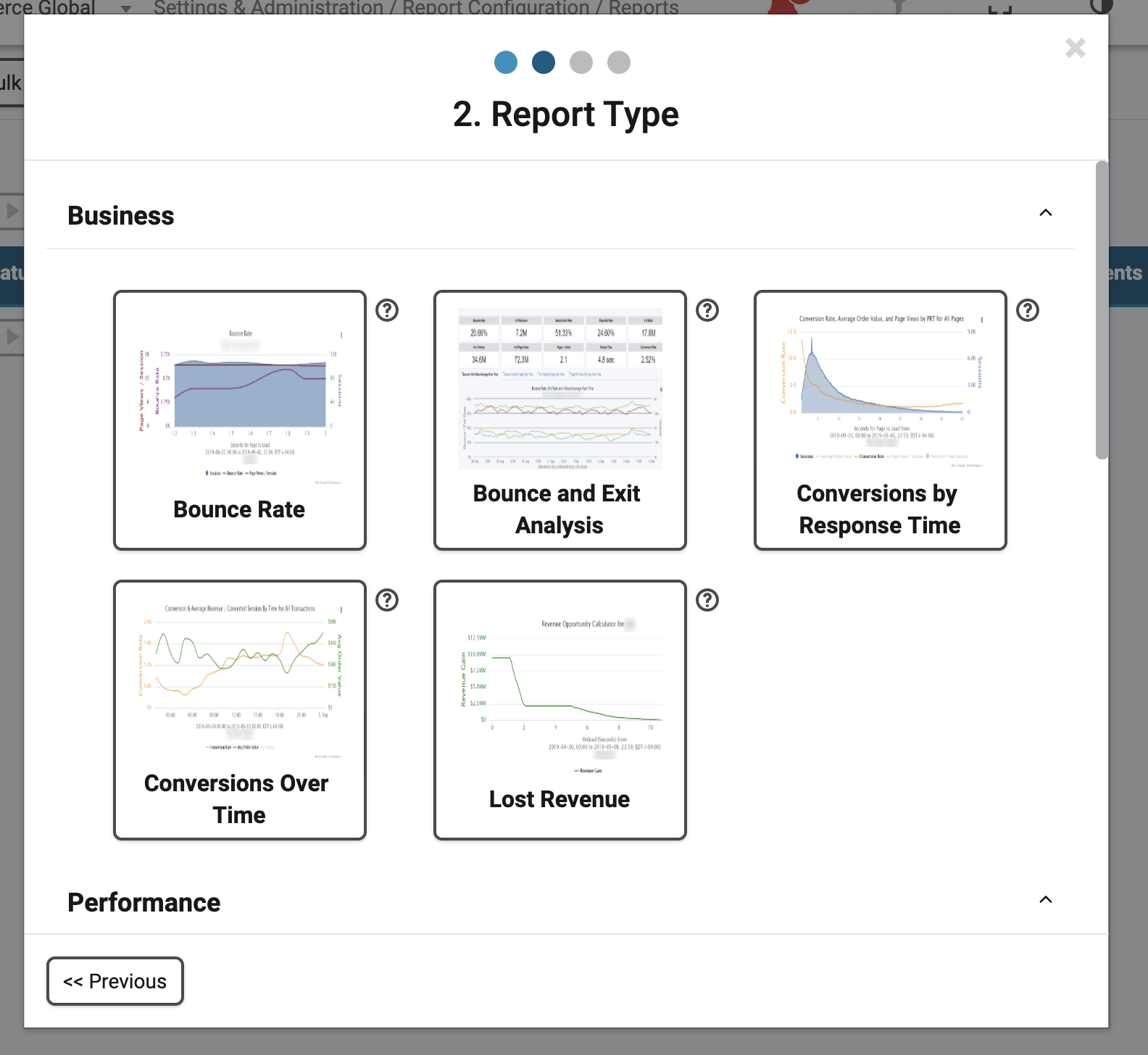 You will then be prompted to fill out the necessary information to configure this report. Essential information fields will be marked with a red asterisk.
Configure Filters to tailor the data sent in the report
Note: Including a screen shot will send a picture of the report attached to the email, otherwise the report will have to be viewed by navigating to the link in the email
Click the Create button to save the newly configured report
The report will appear in the table, where you can edit, delete, or generate a report, or click the checkbox next to multiple reports to carry out a few bulk actions.