Preview: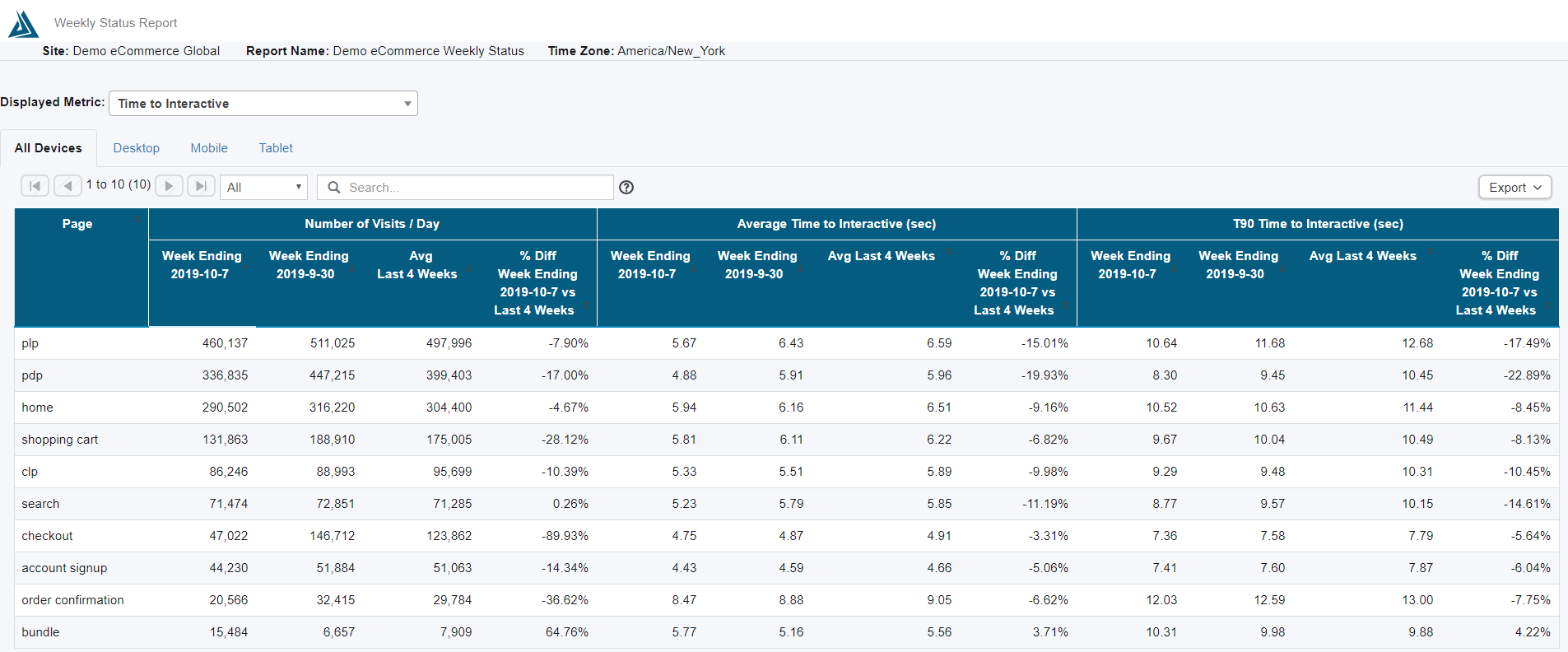 Summary:
The Weekly Status Report provides a summary of your site performance compared to the previous few weeks as baseline. The report is rich with information and features, and in this article we'll show you how it all works.
Configuring a Weekly Status Report
Some things to keep in mind when configuring a weekly status report:
The Desktop tab shows an additional column with the number of tags on the page. This tag information is pulled from synthetic data. So if you don't choose pages that are being measured with synthetic data you will not see a number in the tags column.
Analyzing and Using the Weekly Status Report
The Weekly Status Report is broken out by device, and each device has it's own tab: All Devices, Desktop, Mobile, and Tablet. You can click the tab to change the view.
The Displayed Metric is listed at the top of the table. You can change this by selecting another metric in the drop down. This updates the performance metric providing the numbers in the 2nd and 3rd sections of the table.
Within each device tab, the table is broken into 3 sections: Number of visits per day, average performance, and the 90th percentile of the performance. Each of the 3 sections is broken out into 4 columns: This past week, the week before last, the average for the last 4 weeks, and the percent difference between this past week and the last 4 weeks.
Cells will appear red when they are 15% or more worse than the the last 4 weeks.