Table of Contents
Overview
Blue Triangle's Activity Tracker (formerly known as the Issue tracker) is machine learning software that is constantly monitoring your site for issues. When it detects a new issue, it will automatically create a card in the Kanban board. You may have noticed these issues in a list in the Tag Governance and CSP Management overview pages.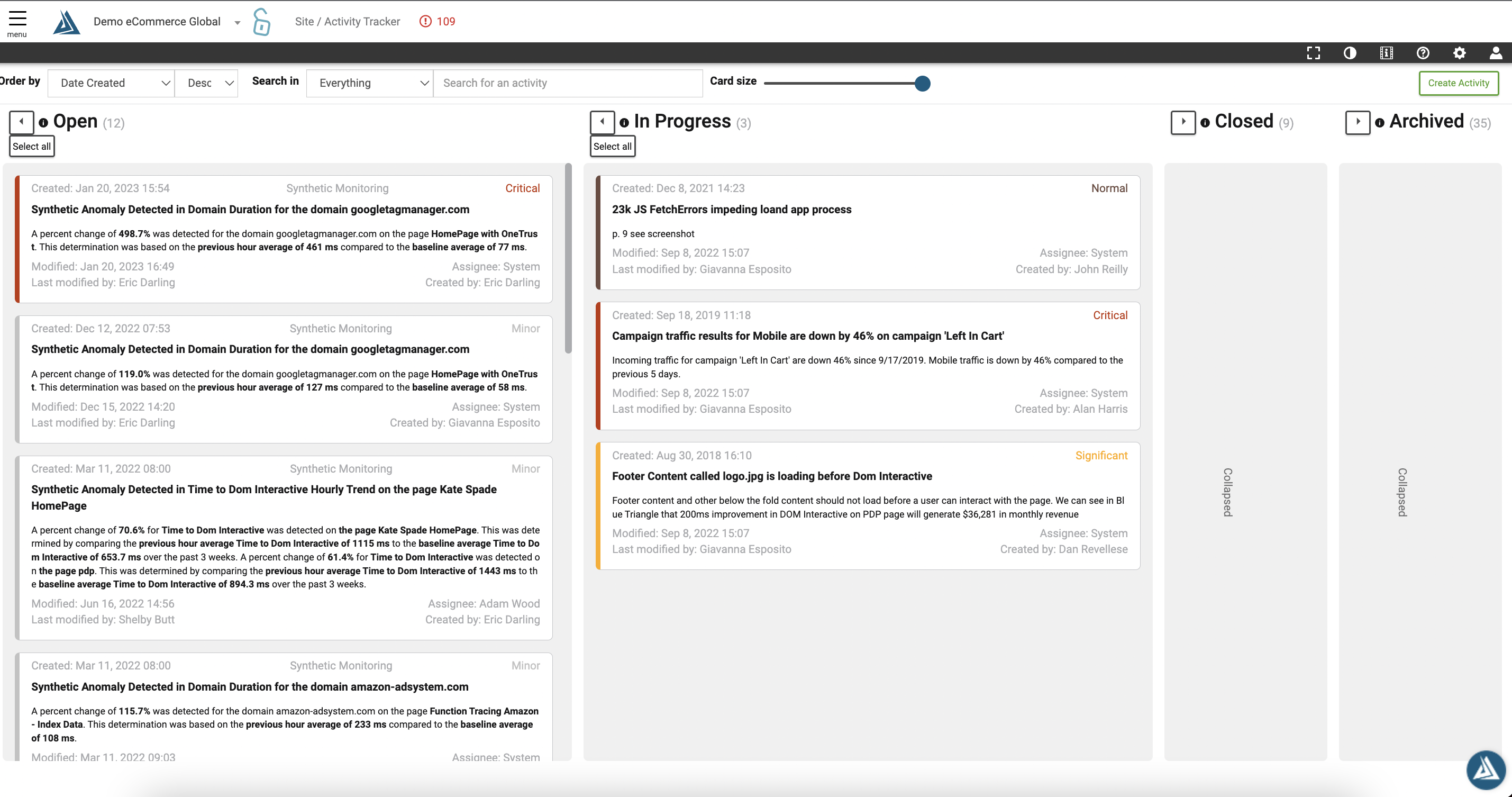 How to Access the Activity Tracker
The access the Activity Tracker through the left-side portal menu under Activity Tracker.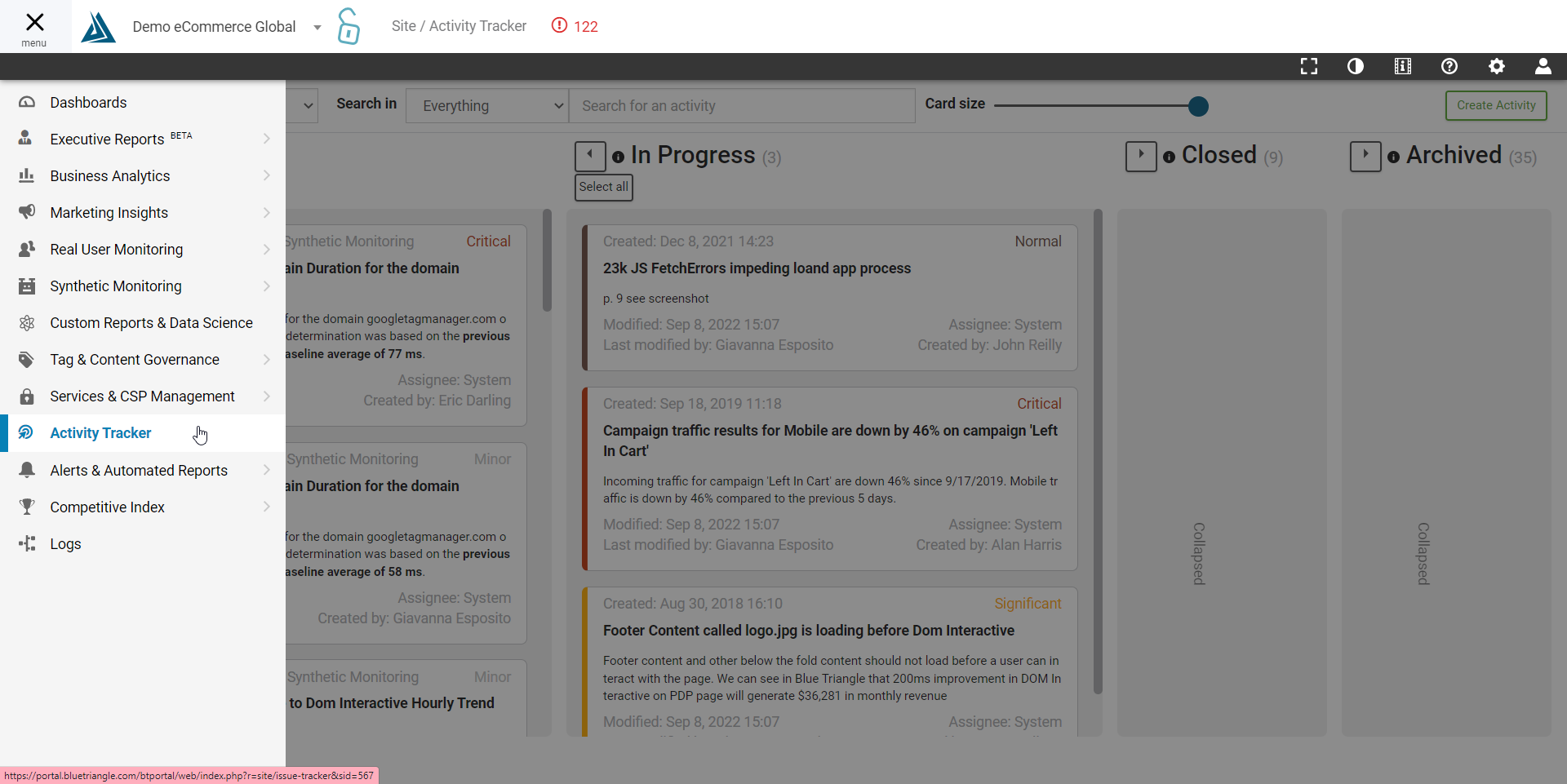 How to Utilize the Activity Tracker Page
The activity tracker page is structured as an issue tracking board. Click and drag activities from column to column to change status.
Right click the card to Modify, Dismiss, or Archive the activity. When modifying an activity card you can change the description, priority, status and even the assignee.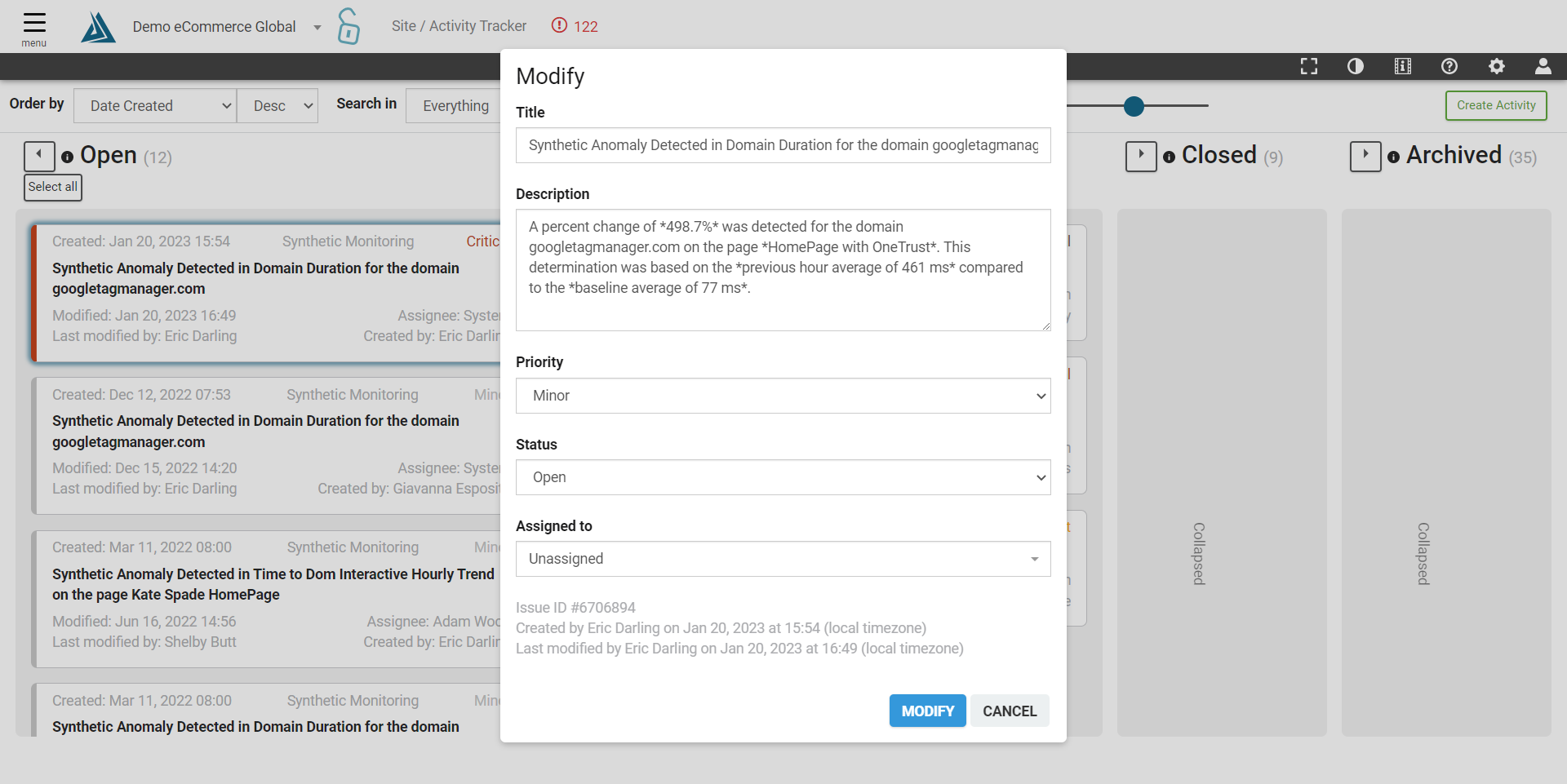 Use the controls at the top of the page to sort and filter the cards. You can also change the size of the cards by sliding the bar at the top.

Also, you are able to manually create a new activity by clicking the button in the top right.