Summary
In this article, you'll learn:
How to get to the Community
From the Blue Triangle portal, go to the Help Center by clicking the question mark icon in the top right of the screen. In the drop-down select Help Center.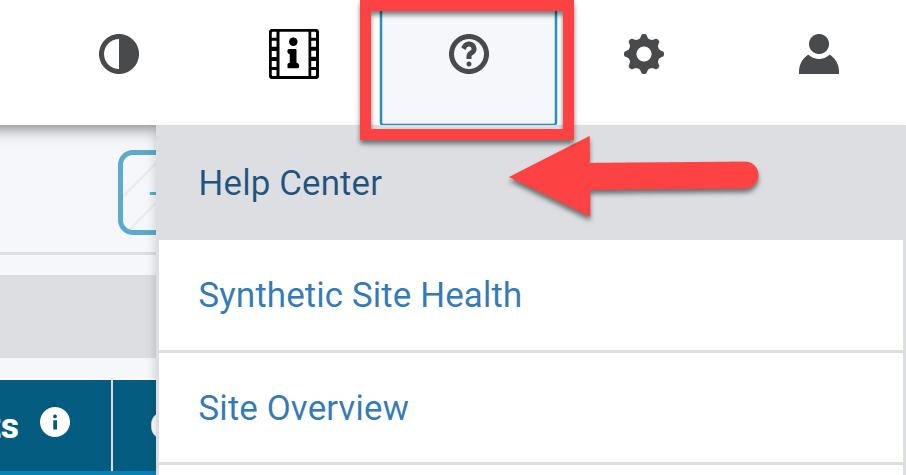 Once in the Help Center, you will see in the top right corner the button "Community".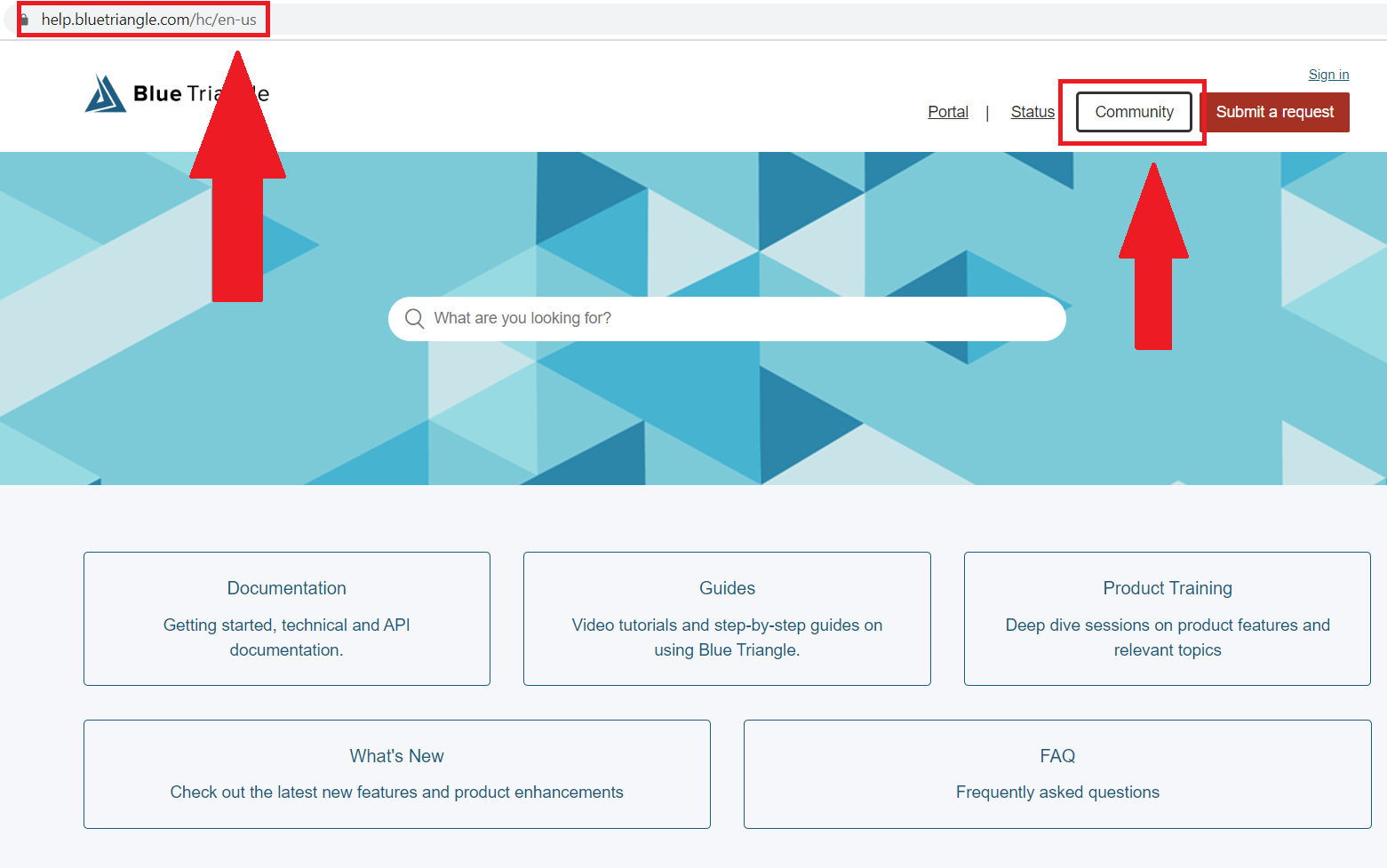 How to log in to the Help Center
Now you'll want to sign-in to the Help Center. If you're new, there are a few ways to sign up, but don't worry – each is super simple. First, click the sign-in button in the top right of the screen.
Option 1 - Single-Sign-On
For example, if your organization uses Microsoft, simply click to sign-in through Microsoft. You'll be able to use your same Office365 credentials. After logging in as you normally would, you'll be redirected back to our Help Center now logged in, and you can log in anytime that same way.
Option 2 - sign up manually
You can sign up manually by clicking the sign-up button in the lower left of the window. All you need is your name and email address. After we check to make sure you're not a bot we'll send you an email with a link to complete your registration. Enter your name and a password and you're all set!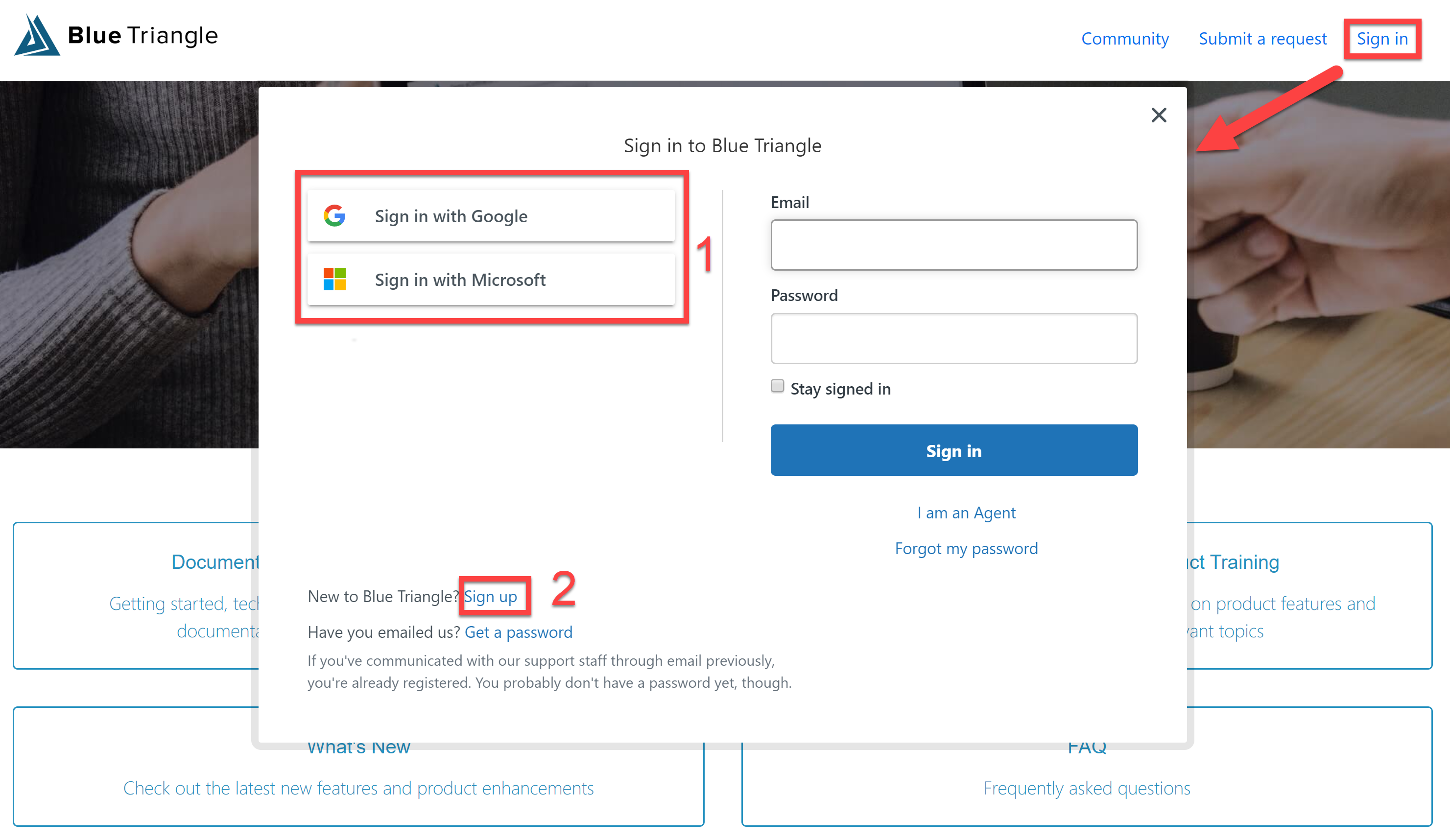 How to Write a Community Post
Once you've entered into the Community, there you can add an article by selecting "New Post".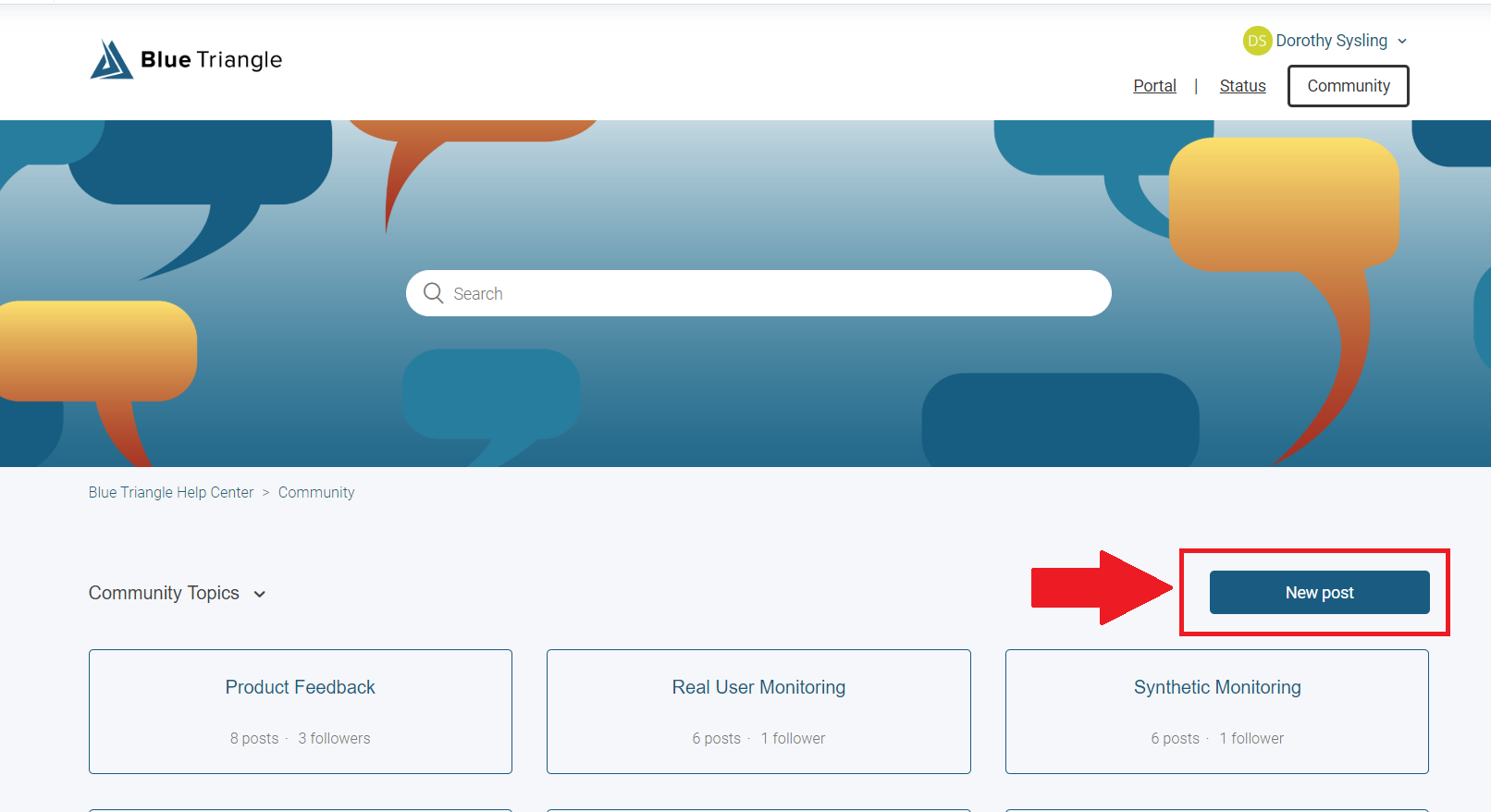 From there you can write a title, article, and then choose which topic you'd like your article to appear in.
You can also make a comment on other people's community posts, as well as have other people comment on your posts that you make.