Table of Contents
Overview
The Real-User Page Performance Comparison page in the BT Portal compares the selected performance metric across pages as a line graph and a table.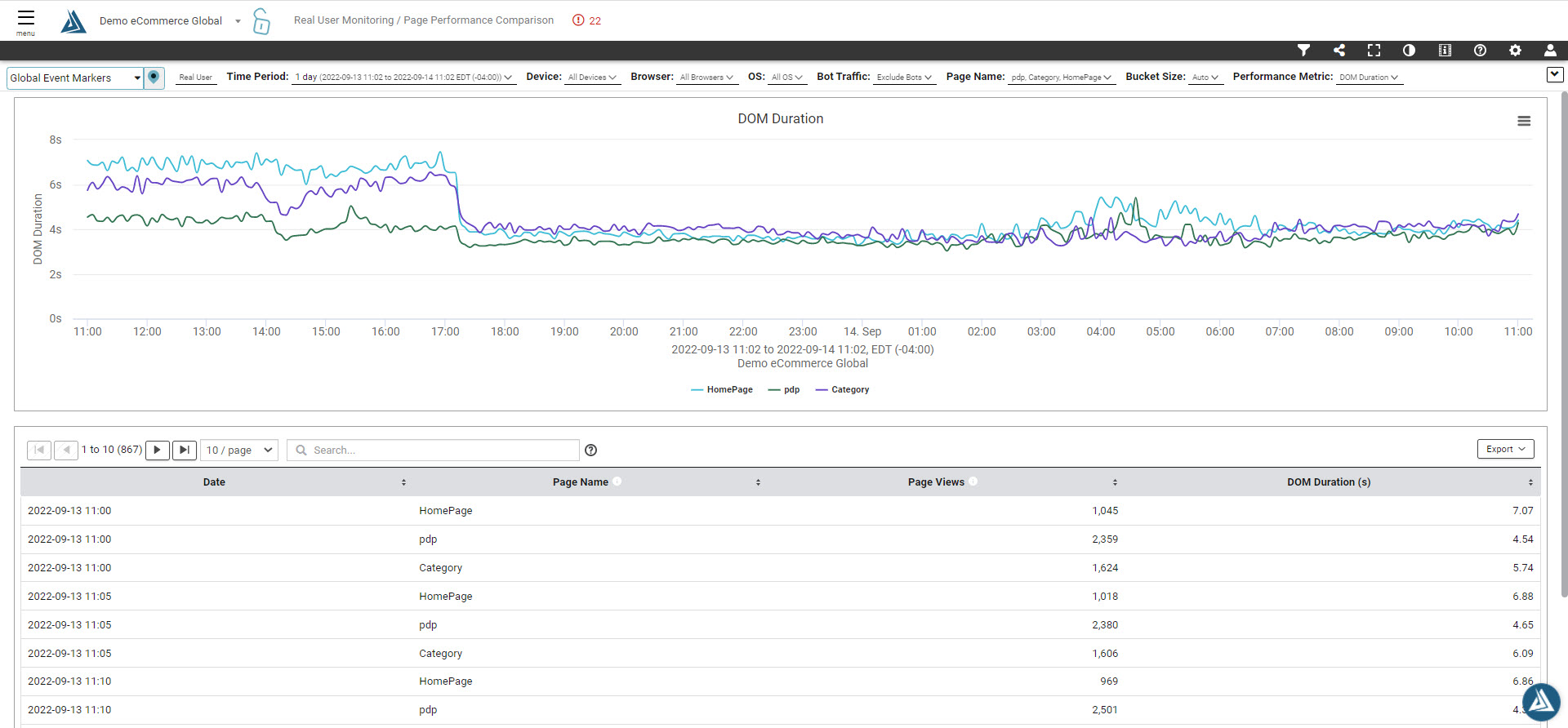 Note: This page has the same features and functionality as the 'Page Performance Comparison' page in Synthetic Monitoring.
How to Find the RUM Page Performance Comparison Page
Go to the main navigation on the left-side of the BT Portal and select Real User Monitoring, then Web Browser, then Page Performance Comparison.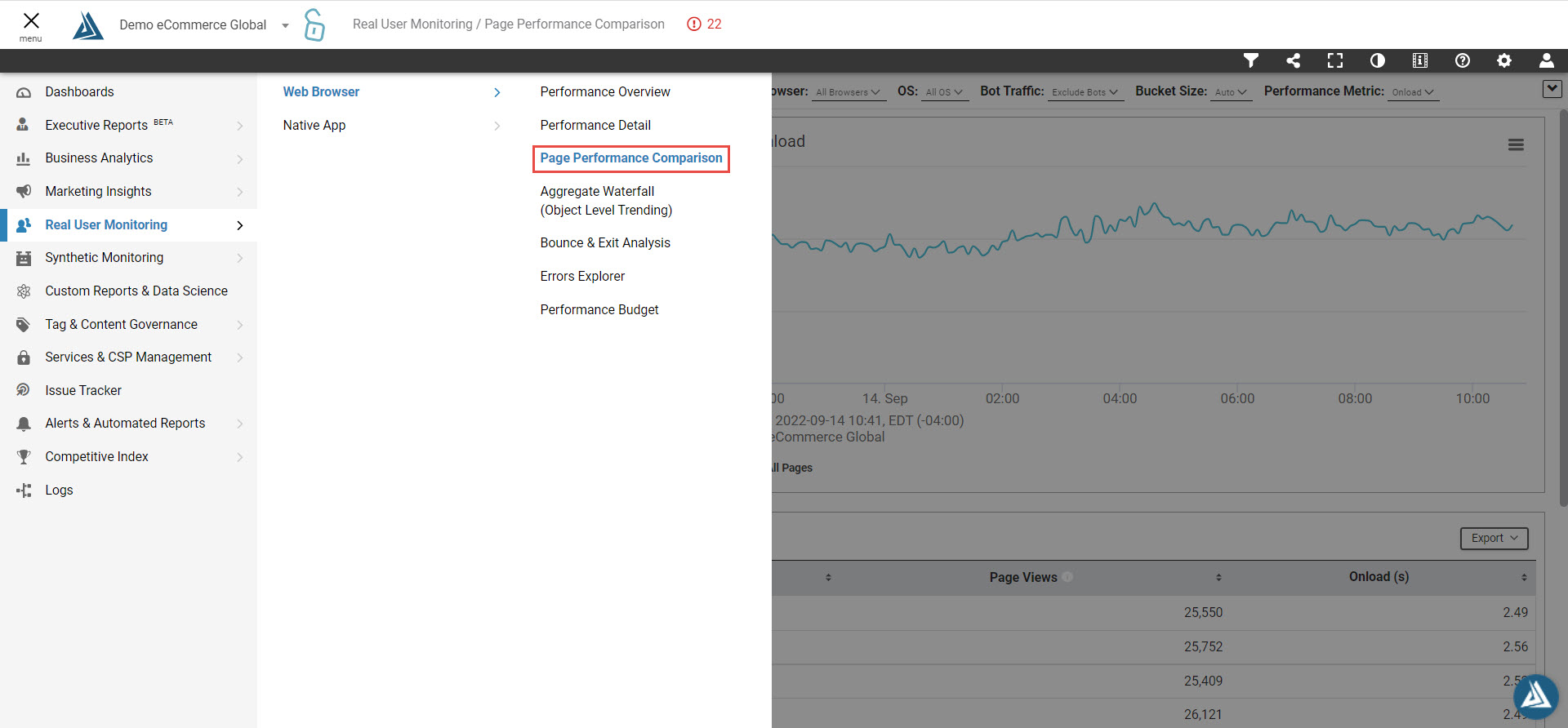 How to Use the RUM Page Performance Comparison Page
Hover over a section of the graph for more detail on the data points, the same data is shown below in the table.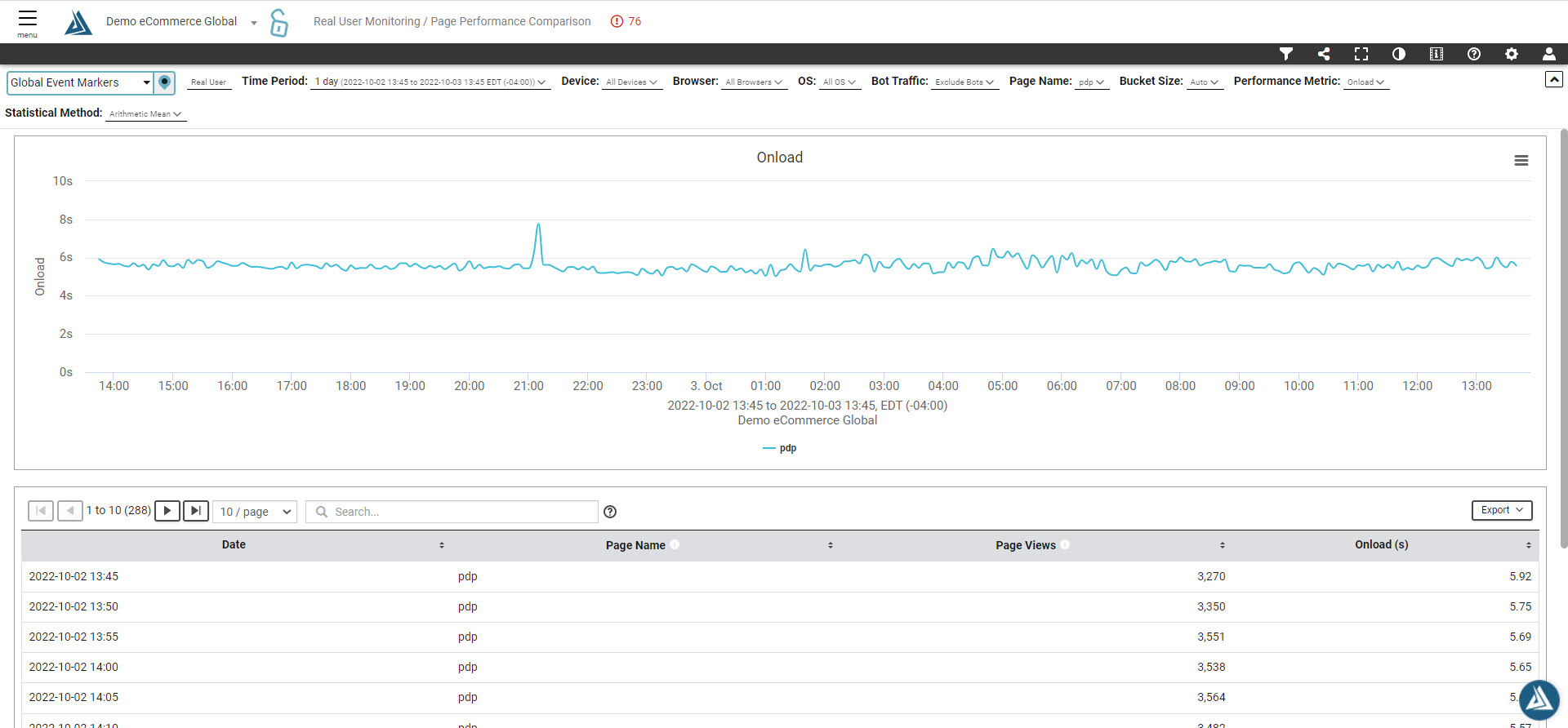 To select pages to view, open the filter menu by clicking the filter icon in the top right of the screen. Here you can select the time period, pages and performance metric to you want to trend.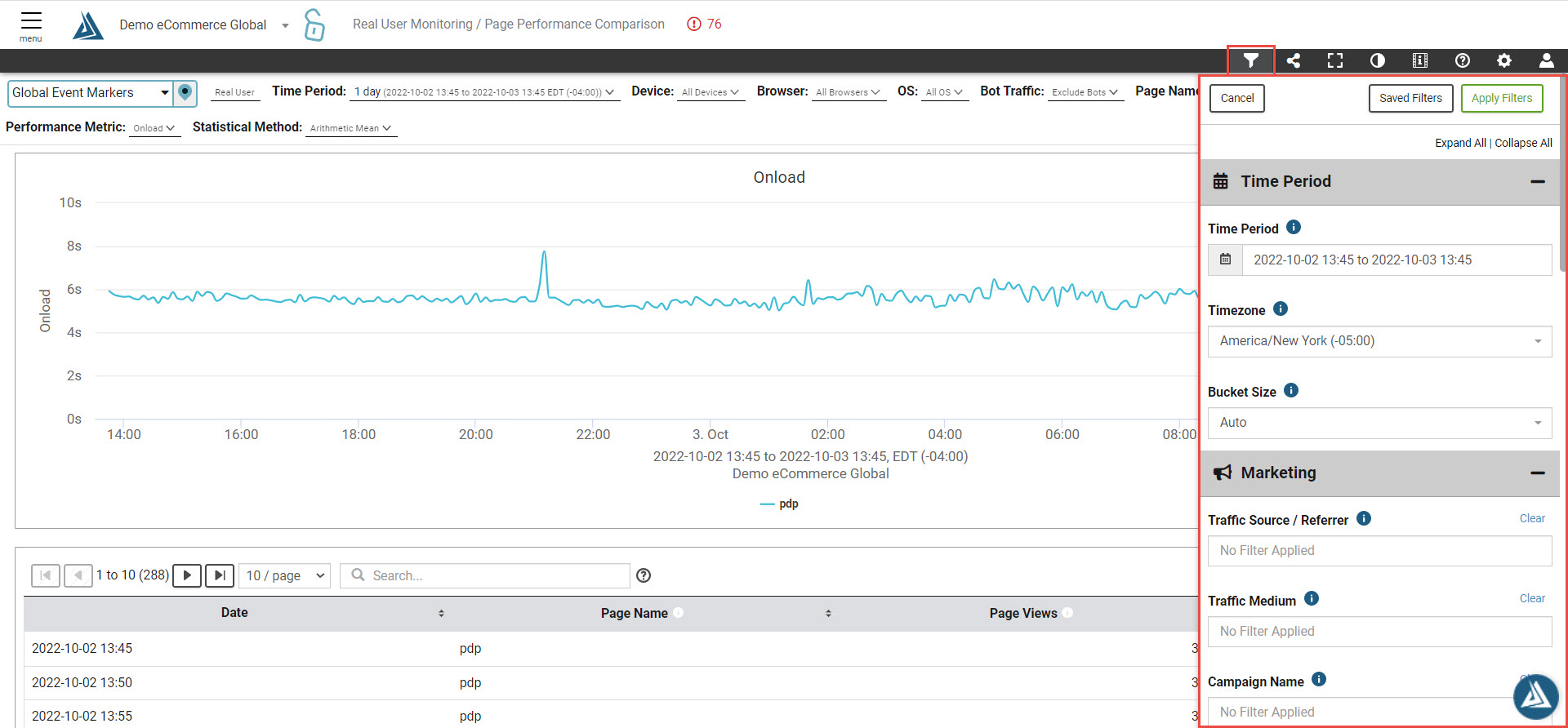 Click Apply when you finish configuring the filters you wish to use. The graph will load with the corresponding table, and you can toggle Global Event Markers on and off at the top right of the page.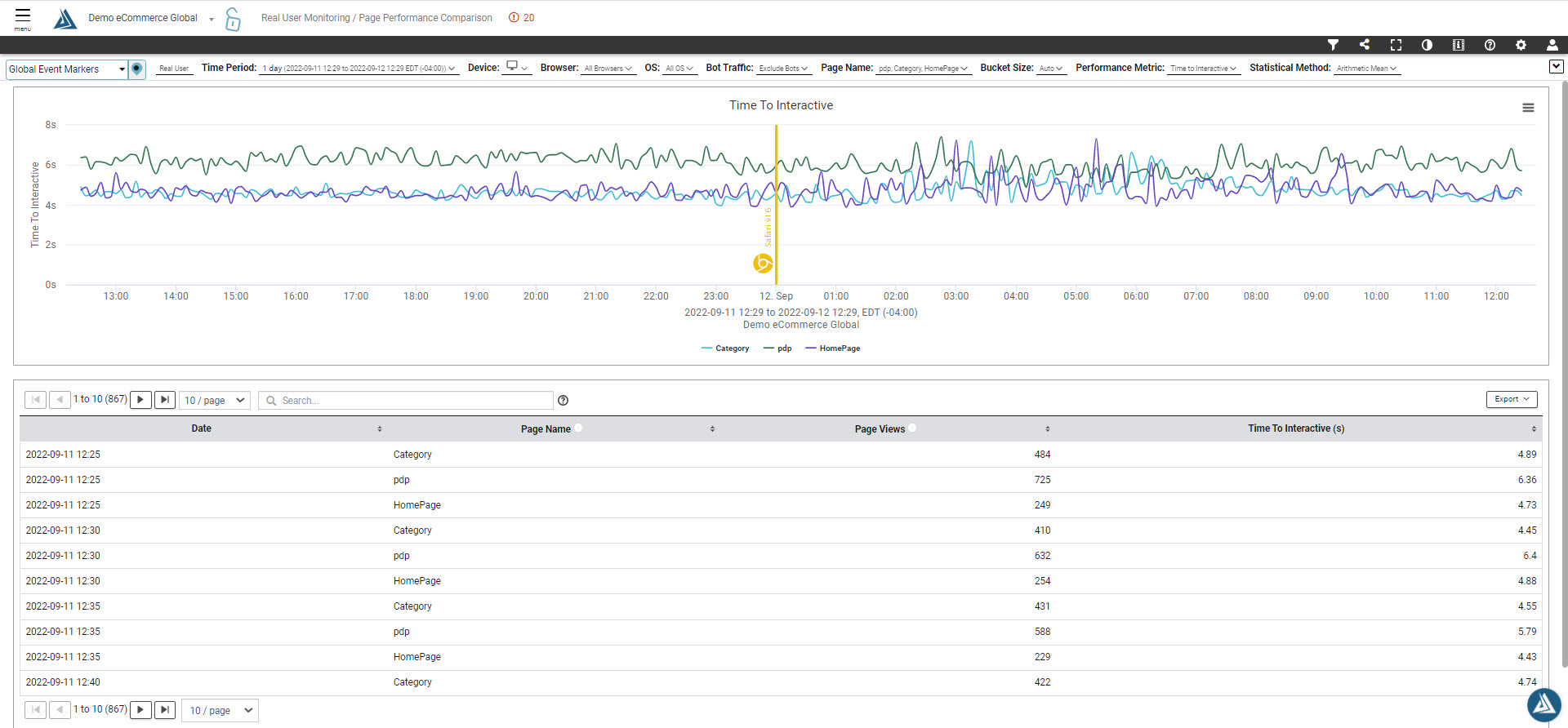 To export the data, click the Export button at the top right of the table.