Table of Contents
Overview
Blue Triangle automatically categorizes your traffic, and the Traffic Medium details the method visitors used to arrive at your content. This includes "organic search" for unpaid search traffic, "none" for direct traffic, and custom values such as e-mail traffic. Custom values can be configured on the Traffic Medium page. The purpose of this page is to augment the global rules, in the event that not all of your traffic is getting categorized as expected.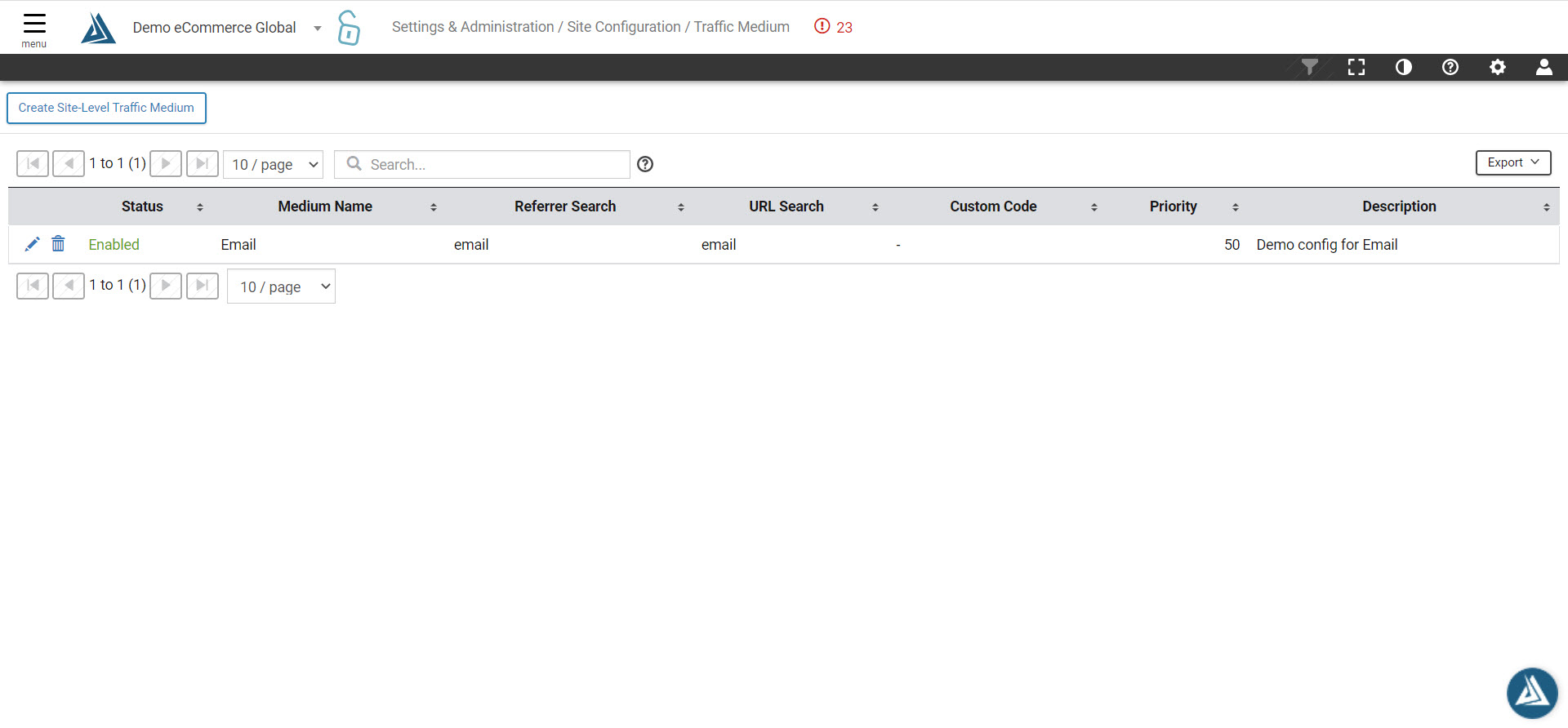 How to Find the Traffic Medium Configuration Page
To navigate to the Traffic Medium page simply click the gear icon at the top right hand side of the page, then click Traffic Medium under Site.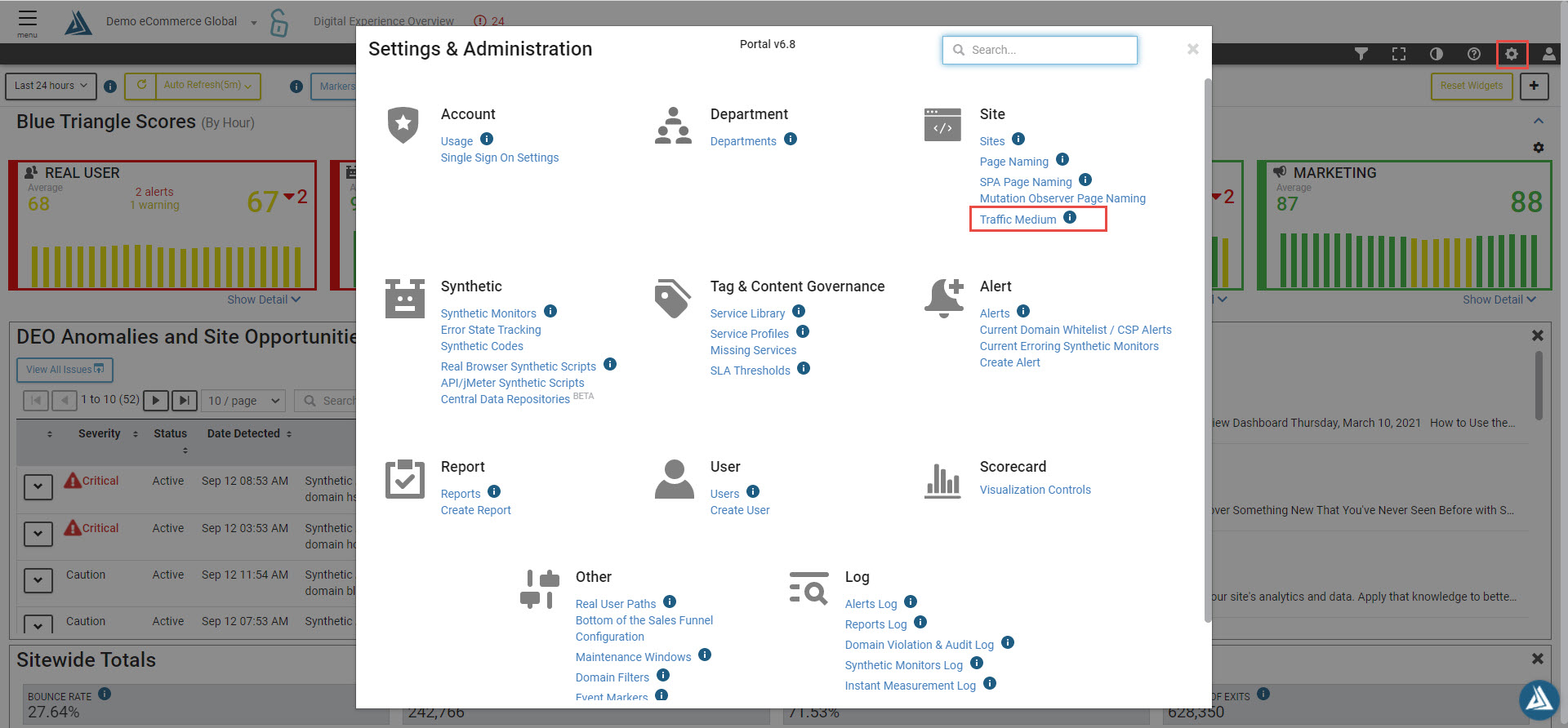 How to Create a Site Level Rule
First, click the Create Site-Level Traffic Medium button at the top left side of the page. You can click the pencil icon next to an existing Traffic Medium to edit it, or the trash icon to delete it. 

This form will open when you create a new Traffic Medium or edit an existing one. First dil in the name od the Medium.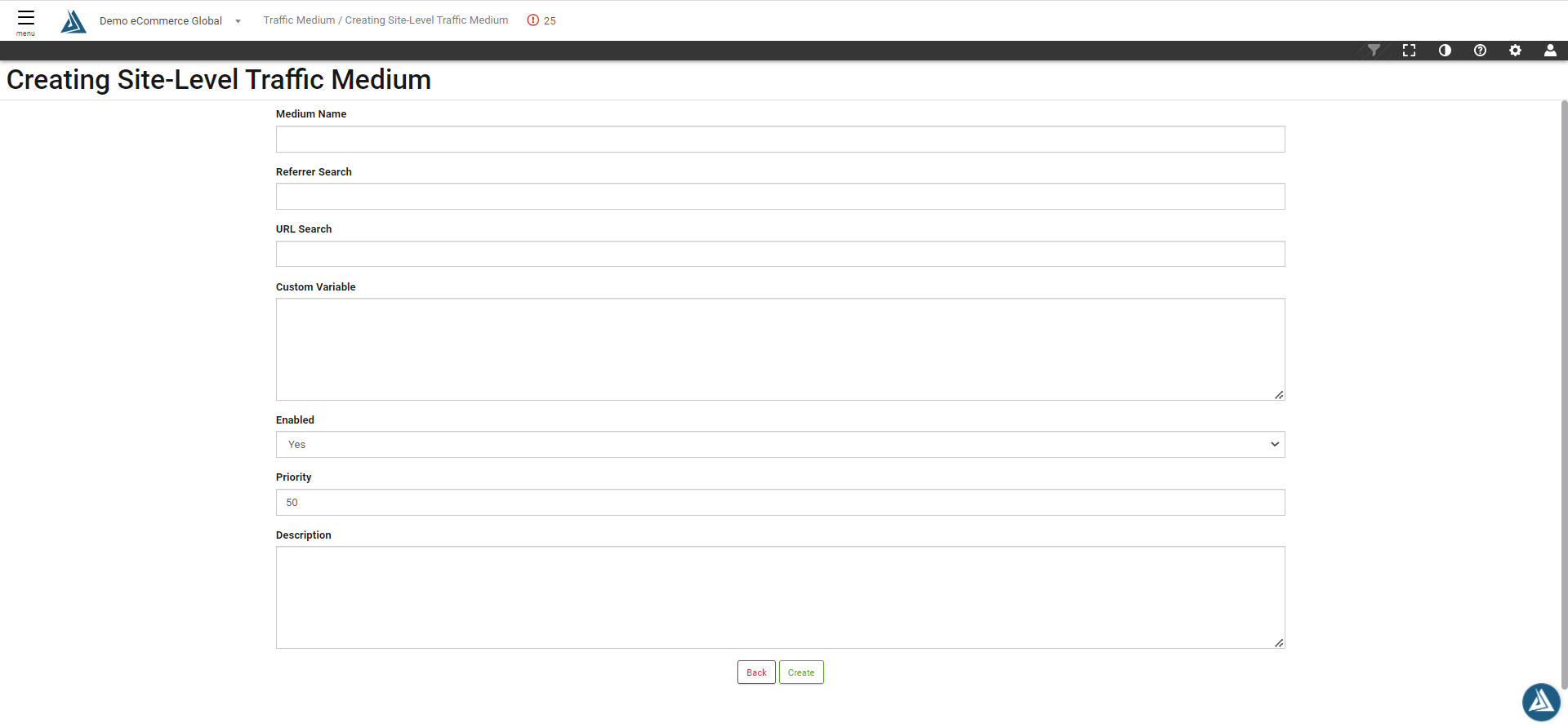 Enter an URL substring match for Referrer and URL Search. This could be a full or partial URL string.
Custom Variable is available for more advanced configurations, and can be left blank. Please reach out to your Customer Success manager or email support@blietriangle.com for help configuring this.
Enabled allows you to enable and disable Traffic Mediums as needed.
You are then able to edit the Priority and write a Description as desired.