Summary
In this video, learn how to
The Performance Overview page by default will be showing your data for the past 24 hours.
Note: This page has the same features and functionality as the Performance Overview page in Synthetic Monitoring.
Heat Map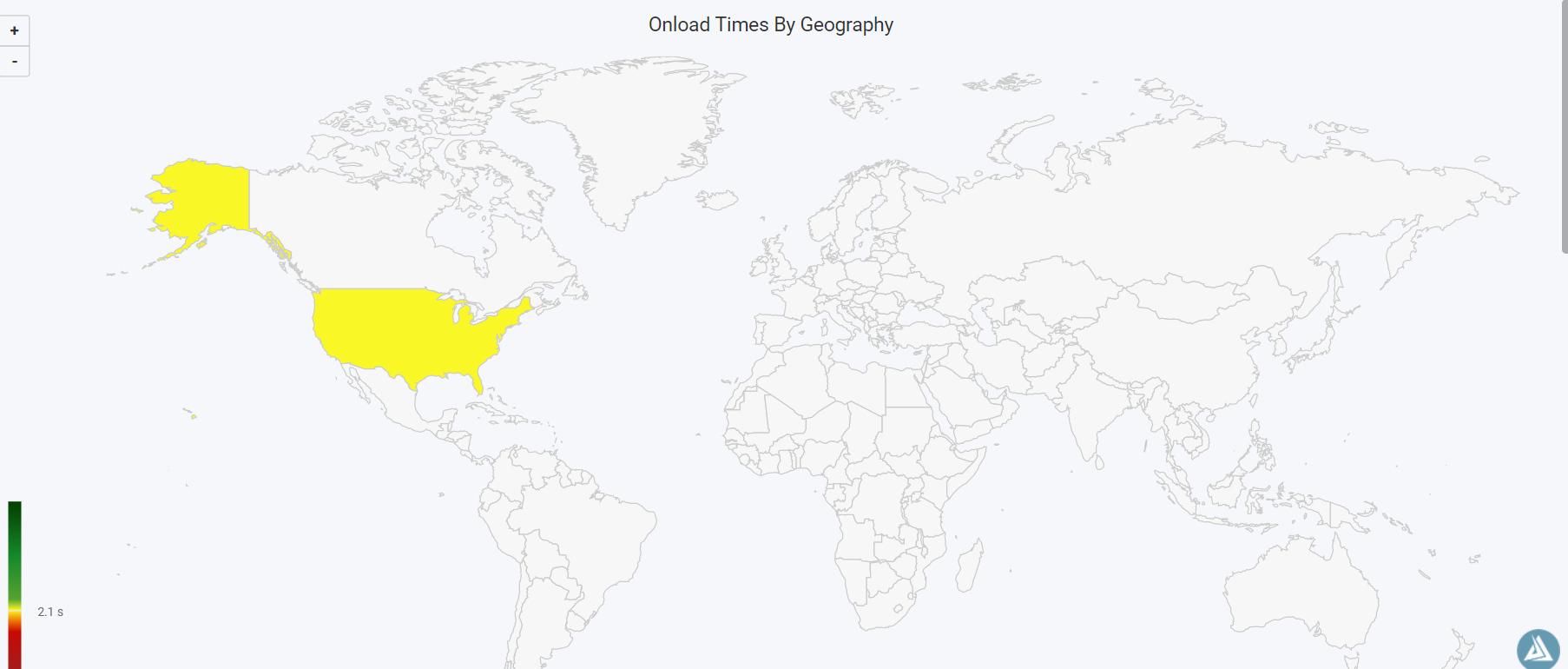 Filling up the top of the page you will see a global heat map of performance. From the legend in the lower left we can see the darkest green is optimal performance and the darker red is the worst performance.
Click into a region to expand the graph and view the performance for the sub-regions.
Overview Table

Moving down the page we see an overview table showing metrics for each page.
Click Toggle Overview Table to hide and show this data

Click the Blue Triangle icon next to a page and you'll have options to link to other areas of the portal with that page selected for analysis.

You can export this graph using the button in the top right of the table.
Performance Graph

You can view the data in a graph or table by clicking the graph and table icons in the top right.
Click the tabs above the graph to switch between Country, Region, Browser, ISP, and Traffic Source.

In each graph, you can click the legend items to hide and show different metrics in the graph.
Filters
To change the time period and filters you can use the selections at the top, or click the filter icon in the toolbar at the top of the page to view the full list of filters options.