Table of Contents
Overview
The SLA Thresholds page is used to create and manage your SLA's. Configuration on this page is required to utilize the SLA Status page.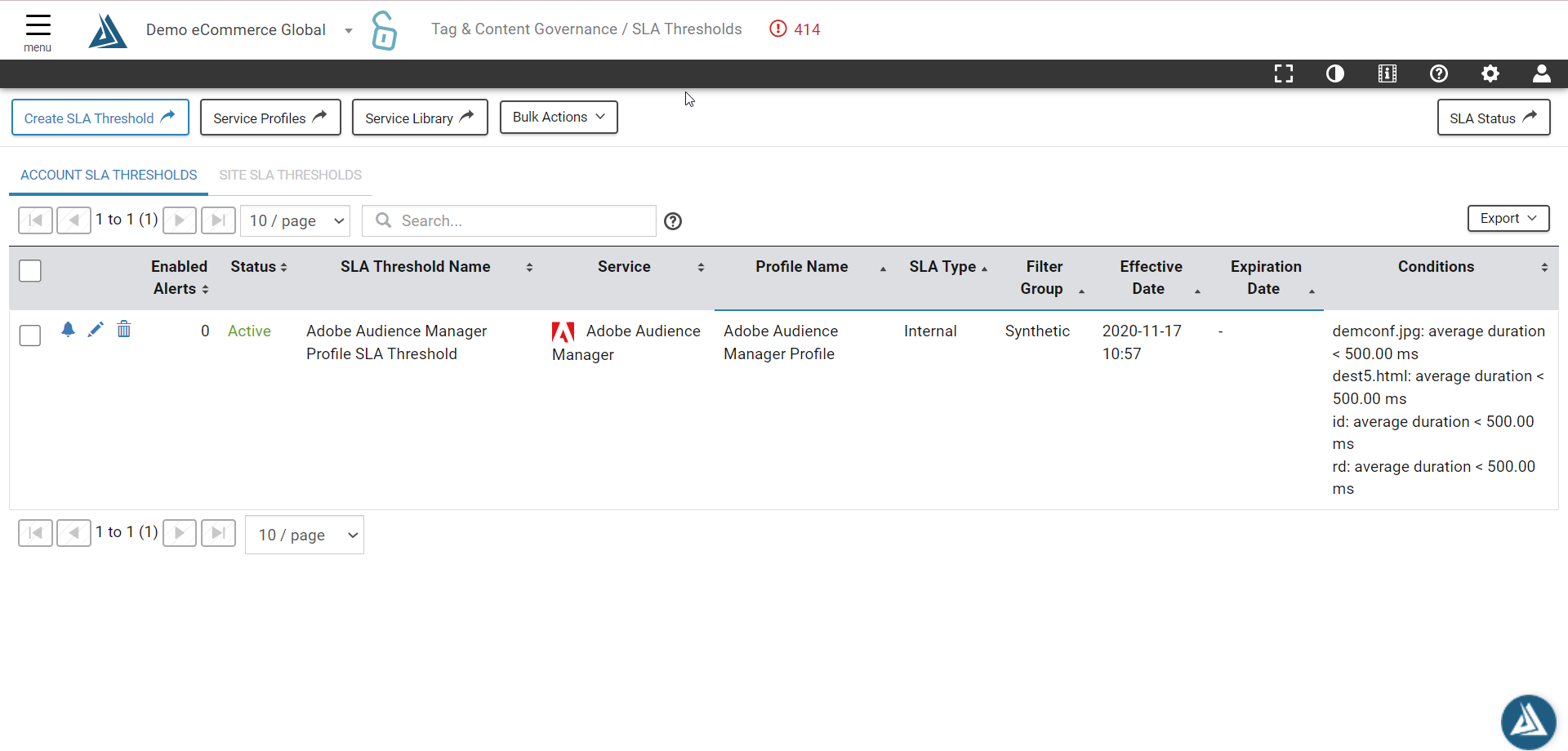 Where to Find the SLA Thresholds Page
This page can be accessed under Tag & Content Governance in the main portal menu, then SLA Thresholds.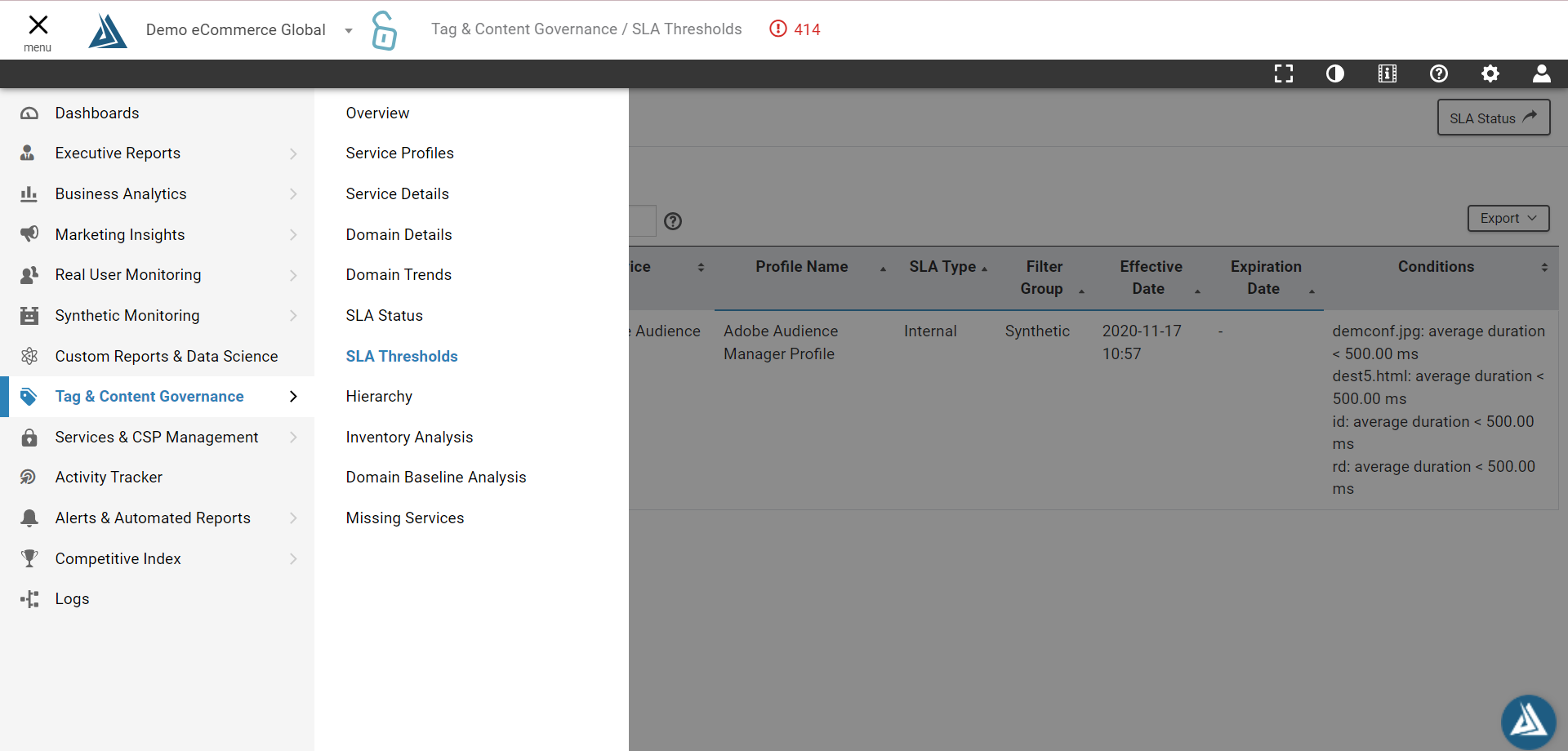 Create an SLA
Click Create SLA Threshold in the top left. You will be creating this SLA threshold at the account level.

If you would like to create an SLA Threshold specific to one of your sites, switch to the Site level SLA Thresholds tab before clicking create.

Configure the Threshold:
Select the Service Profile for which this SLA should be configured. If the Service does not yet exist, click the button to the right to create it.
Choose to make this an external or internal SLA. External SLAs are the agreed thresholds with vendors, whereas internal SLAs can be used, for example, to track internal goals.
Give the SLA a name or leave it blank to use the default name, which will be simply the Service Name, space, SLA Threshold.
Select an SLA filter group, or leave this as the default. SLA filter groups are used to apply pre-set filter criteria to a set of SLA's. Note you can only have one active SLA threshold for each filter group, for a given service profile.
Create a new filter group, or, edit the currently selected filter group using the buttons on the right. Filter groups can save time when creating multiple SLAs that require the same filters.
Specify the date this SLA should be in effect. Don't change anything to leave it in effect indefinitely.
Set the desired Conditions for the SLA.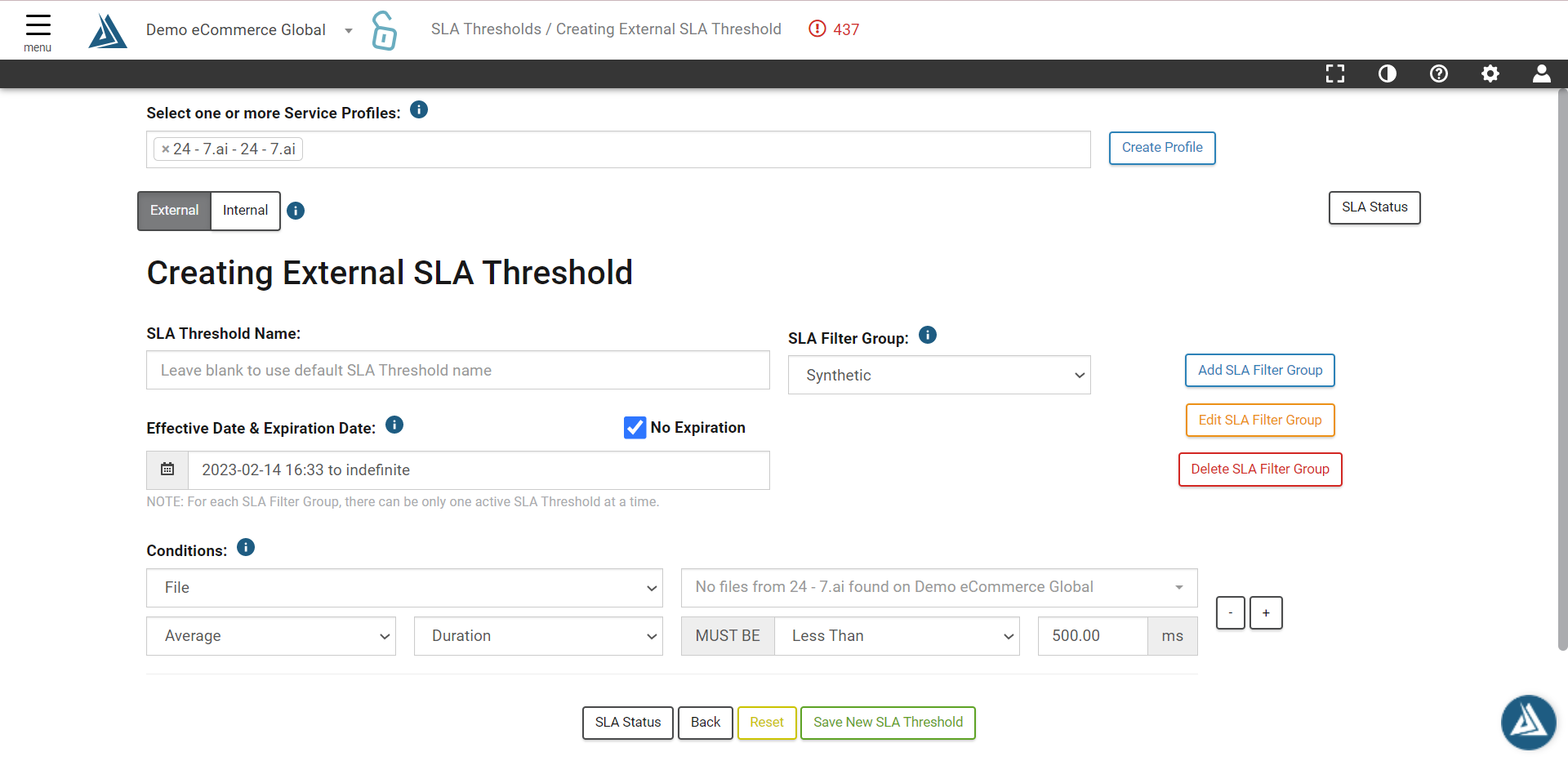 Now click Save New SLA threshold, and see it appear in the table above.
Edit and Delete SLA Thresholds
Back at the main SLA thresholds page, create an alert, edit or delete an SLA threshold using the icons to the left.

Also, delete thresholds in bulk by selecting each or all, then clicking bulk actions > delete.