Summary
In this video, learn how to use
Tracking and notifications
The Missing Services page can be used to manage your Services and ensure they are firing on your site. You can use this page to configure Blue Triangle to notify you when services are no longer on your site, or, when services are not appearing on your site as often as they should be.
Tracking and Notifications
In the table below, configure a Service for tracking and notifications by selecting the plus icon to the left. Or, to configure multiple Services at the same time, check the boxes on the left and then click Bulk Configure Services.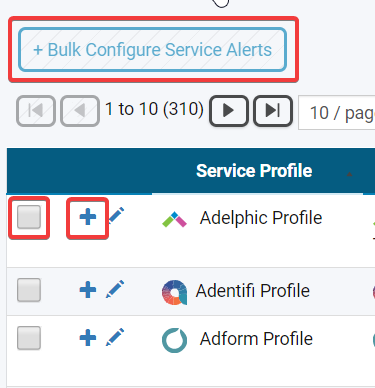 In either case, you will get a configuration window where you can set thresholds for the minimum % of the time that this Service should appear on your site for both RUM and Synthetic data.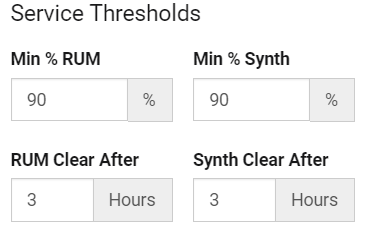 Next, select the frequency you would like to be notified. Hourly daily weekly or monthly.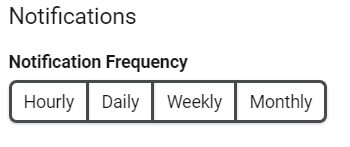 Below you can select the recipients for the notifications, either by choosing a notification group or by entering one or more email addresses.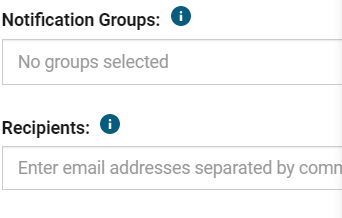 Now click Save and you will see the Services in the table above.
In the table your can see the tracking configuration and to the right you can see the current percentages for the last hour, for both RUM and synthetic data.
Toggle between this screen and the notification log using the tabs in the top right.