Summary
In this video, learn how to
The Services and CSP Management Overview page gives you a high-level view of the status of your Total Tag Control Process.
Data Collection
Here you can see how many services have been detected on your site, how many service profiles have been created and how many are still left to create.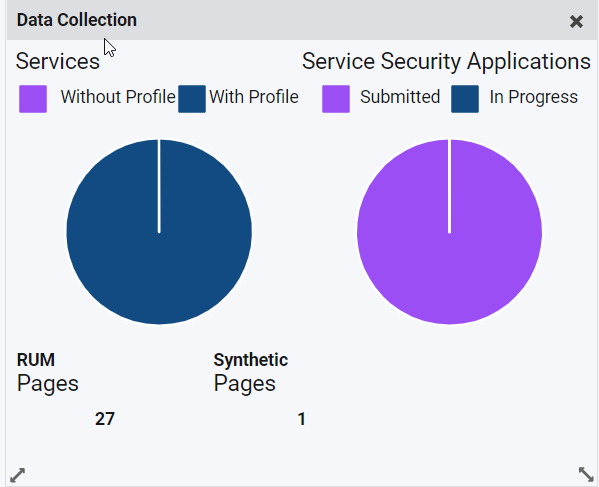 You can also see the status on your Service Security Applications, and below you will see how many pages Blue Triangle has collected data on for both Synthetic and RUM data.
Domain Approval Process
Your Tag Management Admin and Security Admin must review and either approve or reject domains to build the domain whitelist and CSP.
We recommend you review all domains before generating a CSP.
Below we can see a widget for the most recent CSP Violations and Whitelist Violations that occurred on your site.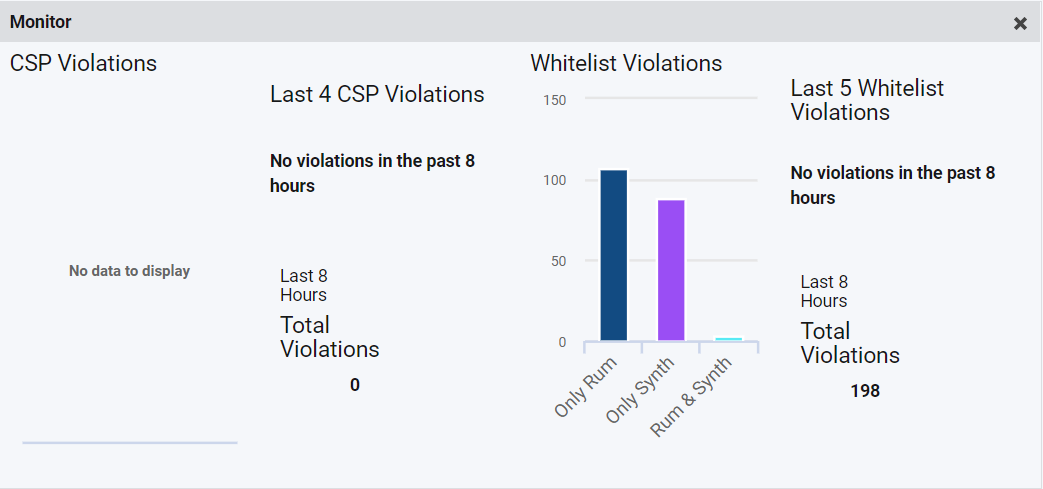 Moving down the screen you will see the Top Five Domain Violations for your site.
In the bottom left, you will see the top issues our system has detected on your site.

In the middle we see CSP violations. Different from Domain Whitelist violations, CSP violations are warnings or errors produced from the actual CSP on your site. Whether the CSP is live or in report mode the violations will appear here.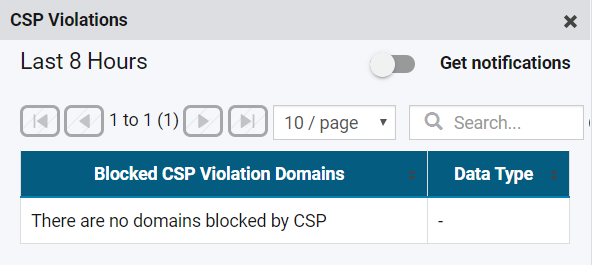 To the right we have Domain whitelist violations. Here you can see what domains are active on your site that are not in the whitelist. From here you can also tell whether these domains were detected in RUM data, Synthetic data, or both.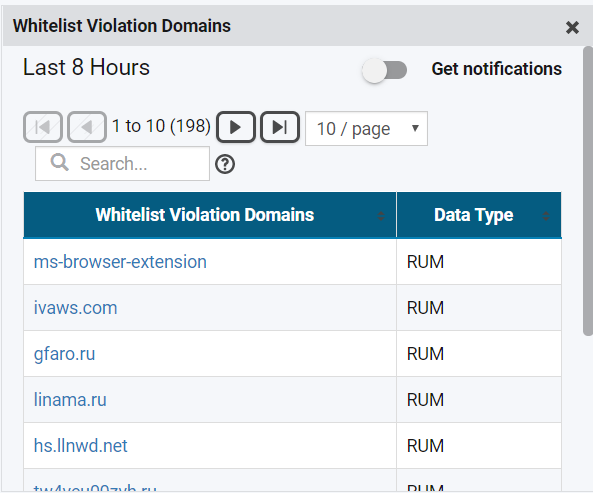 Domain Details
Click a domain to get more information about this domain on the Domain Details page.
In each of these 3 widgets below, click the slider to turn on or off notifications. These notifications can also be turned on and off inside of your profile, and they are sent to the email address listed in your profile.