Summary
In this article you will learn how to:
1. Get to the Synthetic Monitoring Page
3. View Results
How to get to the Synthetic Monitoring Page
In your dashboard menu, click "Synthetic Monitoring", In the dropdown, you will see the selection "Manage".

This will prompt the Settings and Administrations box, click under Synthetic "Synthetic Monitors".

How to Run an Instant Measurement
The Instant Measurement is for Synthetic Monitors,
Typically you run a Synthetic Monitor on a schedule, every 15 minutes from three different locations, for example.
You can find the "Lightning Bolt" instant measurement button next to the edit and trashcan button.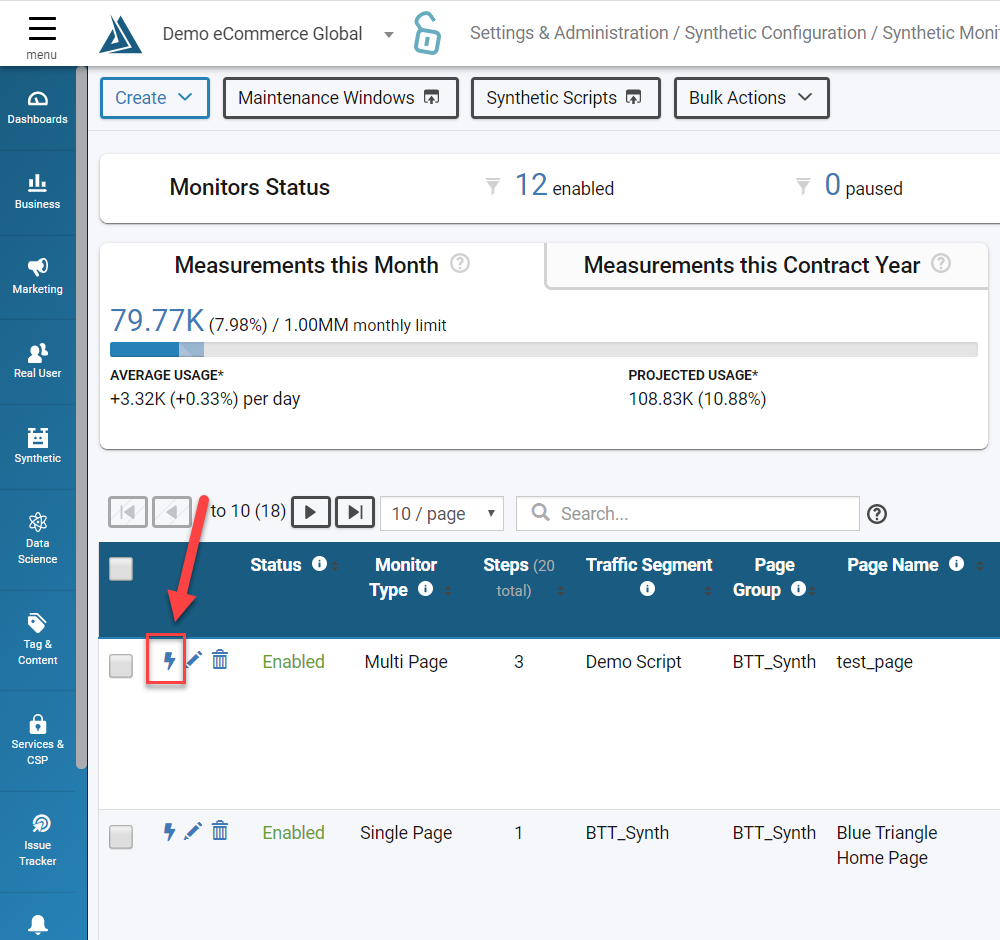 This button allows you to run the measurement and get results immediately.
For this example, we will use a "Single Page" monitor.
Once you click the Instant Measurement button, a "Select Agent Location" box will pop up.

Here you will select which location you would like your measurement to be run from.
For this example, we will use Chicago, IL.
How to View Results
Next, a box will pop up showing that your Instant Measurement is currently running, you can either click "See Results" or "View in Log".

"See Results" will bring you to the "Instant Measurement Results" page, the measurement may take up to a few minutes to run depending on the number of steps in your script.
At the top of your screen, you will see a progress bar, this will indicate how far along your instant measurement run has loaded.

Once your measurement has fully loaded, the results will load into the page. You may notice this page is very similar to the Synthetic Performance Detail, but instead of multiple data points over time you get the full page for one synthetic measurement.
The information given is location, date, URL, response code, all the performance metrics, and performance breakdown metrics in a waterfall format.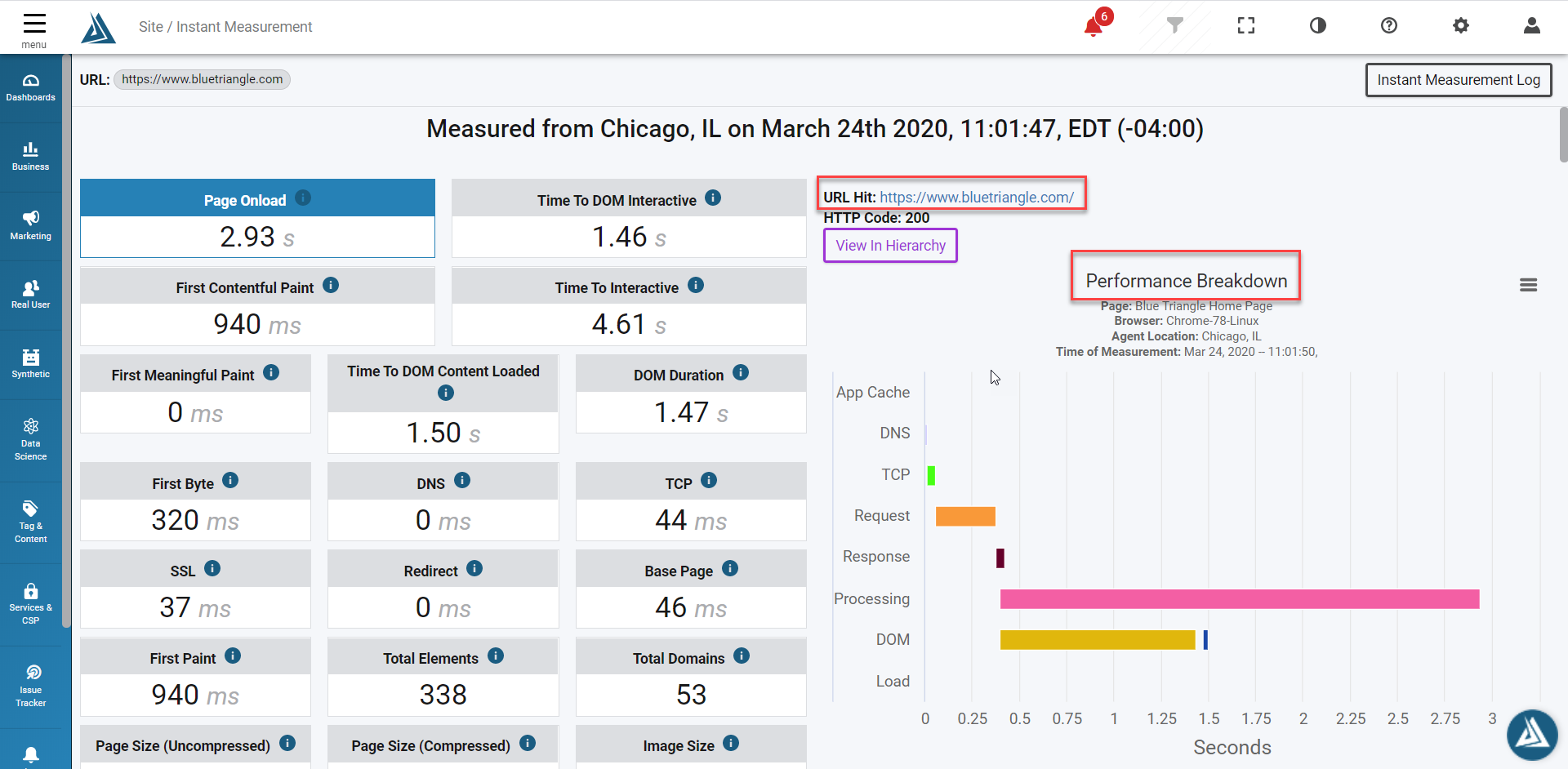 If you scroll down the page further to the bar that reads "Object Level Detail" through "Console Log", this is the Object Level Details.

Here you can select a tab and a corresponding graph or chart will appear.
Back at the top of the page, there is a button labeled "View in Hierarchy", this will bring you to the request map of all the different resources on the page, and how they loaded.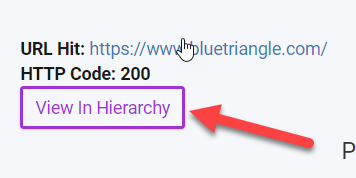 Also, in the top right corner of the Instant Measurements page, there is the "Instant Measurement Log" button.

Here it will show you all the records of the Instant Measurements that have been running previously.