Table of Contents
Overview
A Synthetic Instant Measurement is a one-time run of a Synthetic Monitor. This allows you to troubleshoot a monitor or script instantly by viewing the Object Level Detail, screenshot, performance metric data, console log, and more.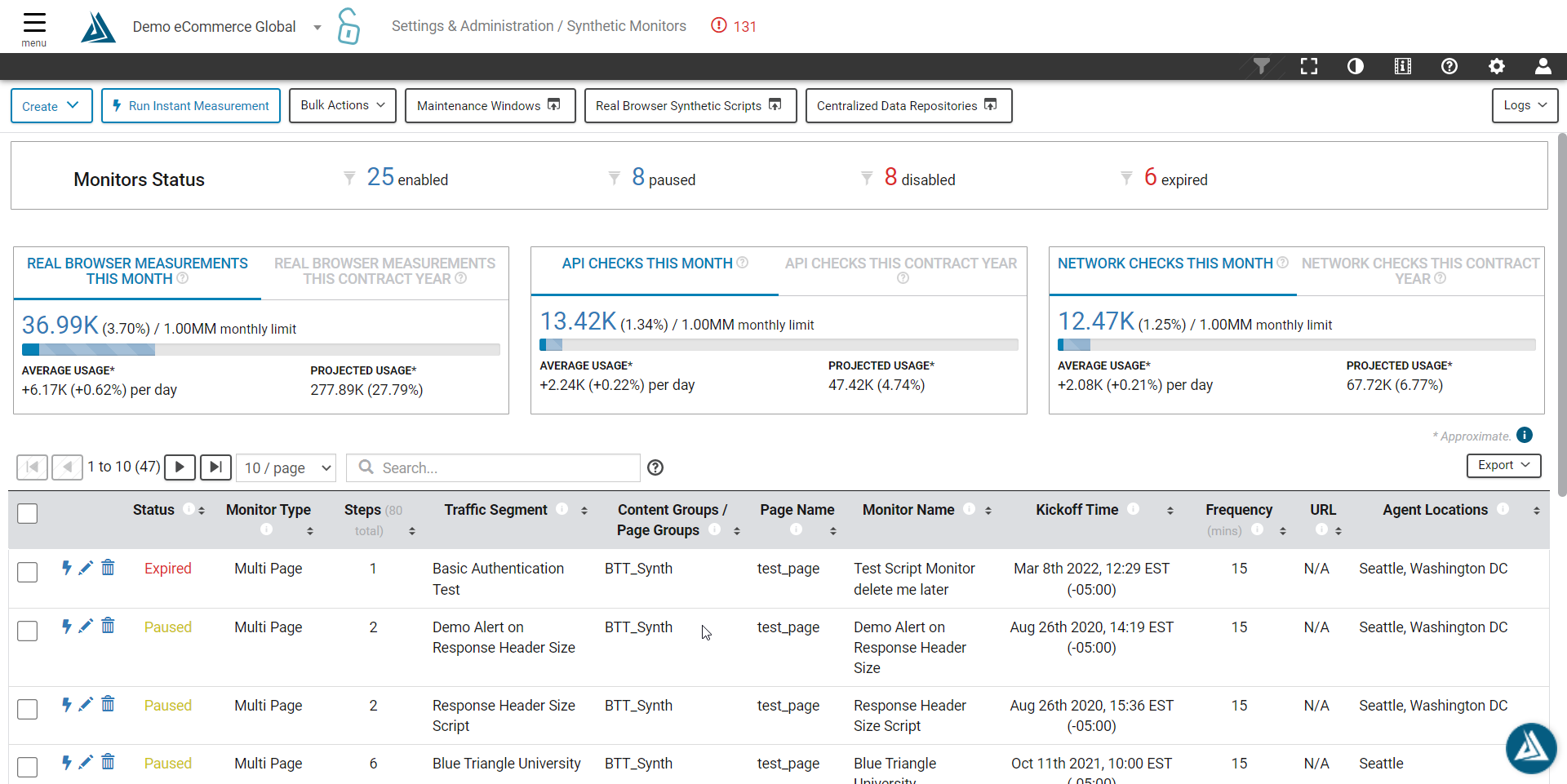 How to Find the Synthetic Monitoring Page
In the main portal menu go to Synthetic Monitoring and click Manage.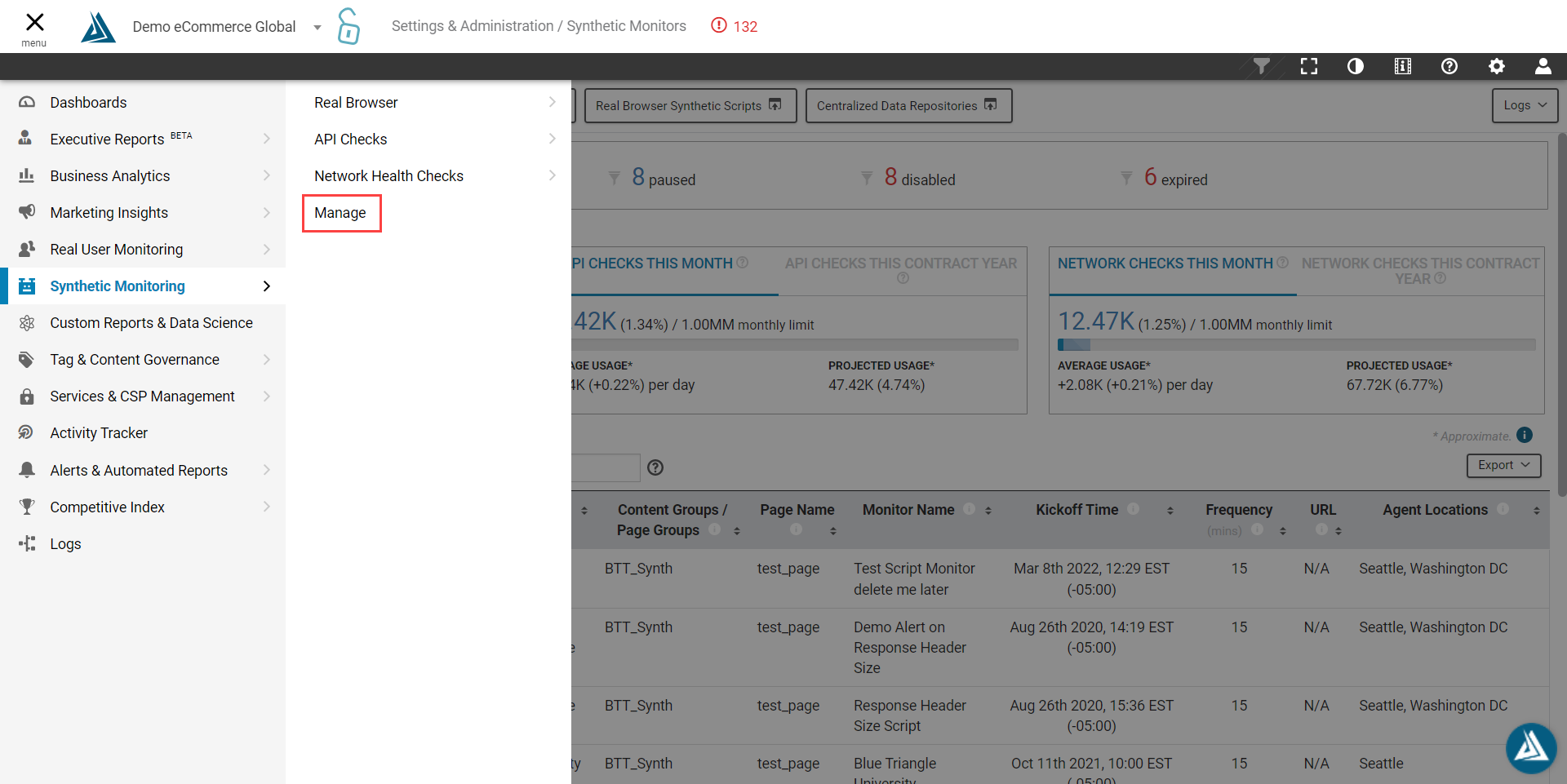 This will prompt the Settings and Administration menu, click Synthetic Monitors under Synthetic. This page can also be found through the gear icon to open the Settings & Administration menu.

How to Run an Instant Measurement
Typically a synthetic monitor is run on a schedule, for example, every 15 minutes from three different locations. An Instant Measurement can be manually run at any time, allowing for immediate results.
Select the lightning bolt icon next to the desired synthetic monitor to run an instant measurement.*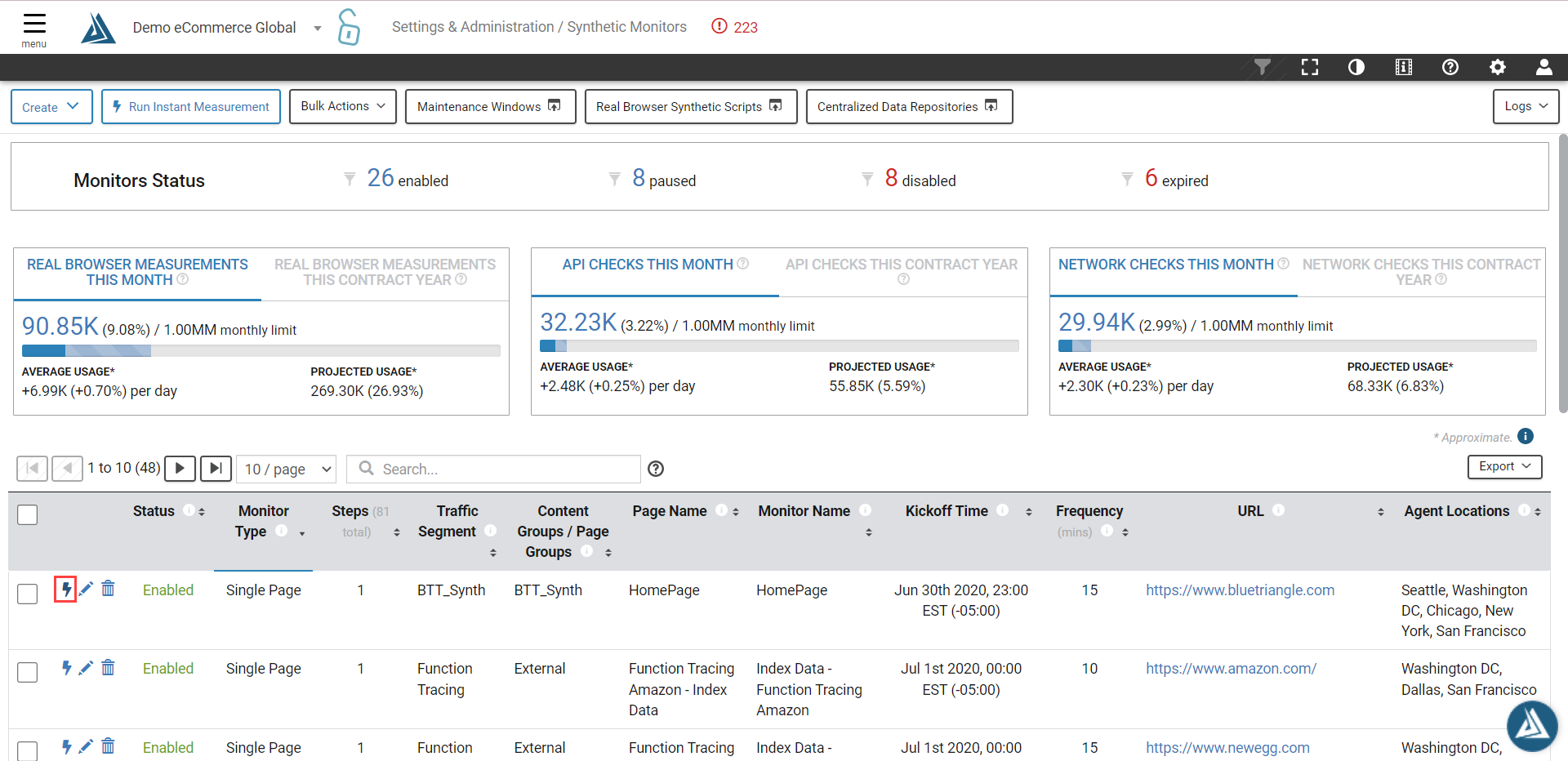 *Instant Measurements can be run for Single and Multi Page, API Check, and Network Health Check monitors, but not for Multi-Step API monitors.
This will prompt a pop-up window. From here select the desired agent location. The Synthetic Agent IP Addresses can be found here.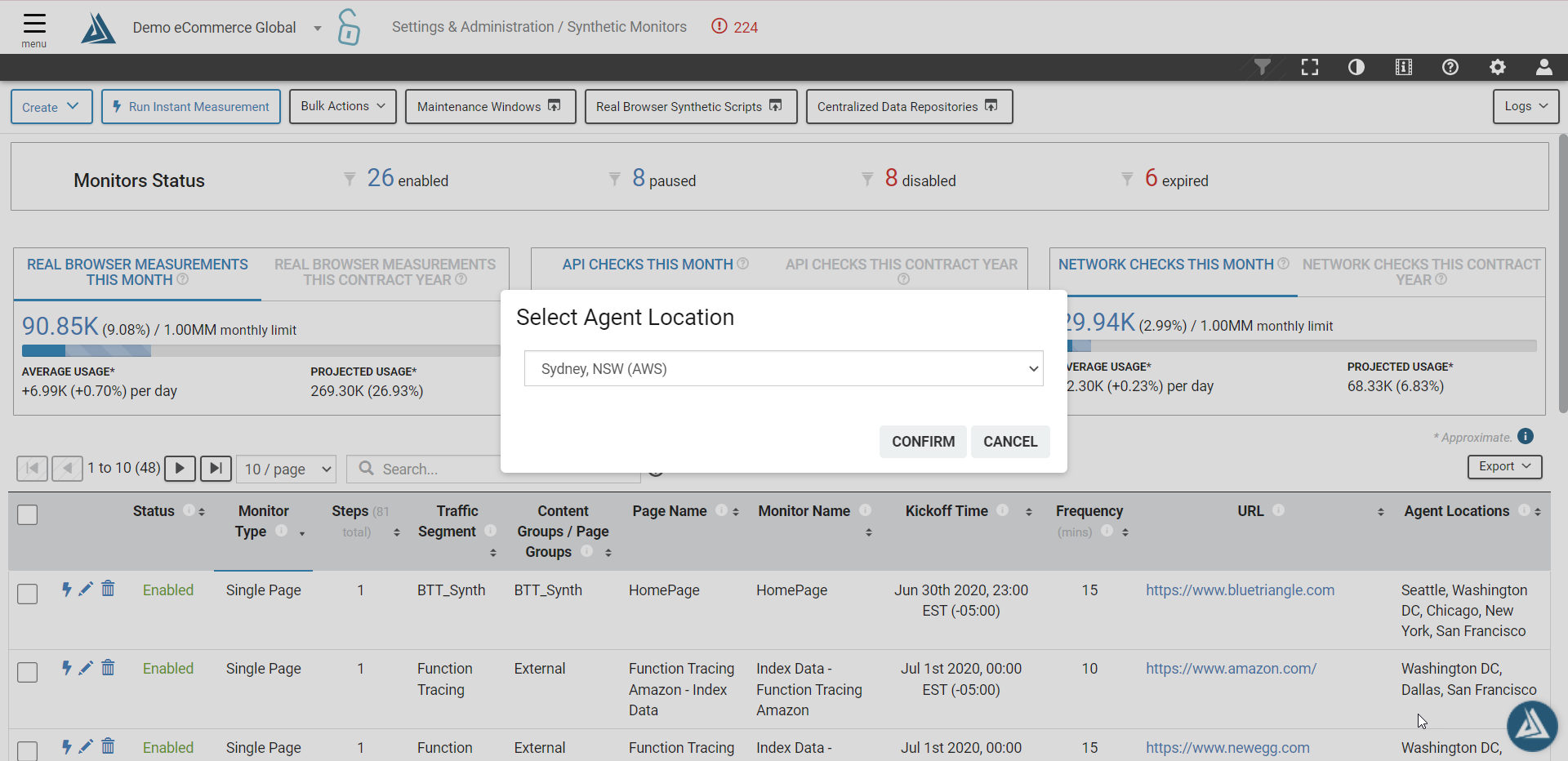 How to View Results
After confirming the agent location, a pop up will show that the Instant Measurement is currently running with the options to "See Results" or "View in Log".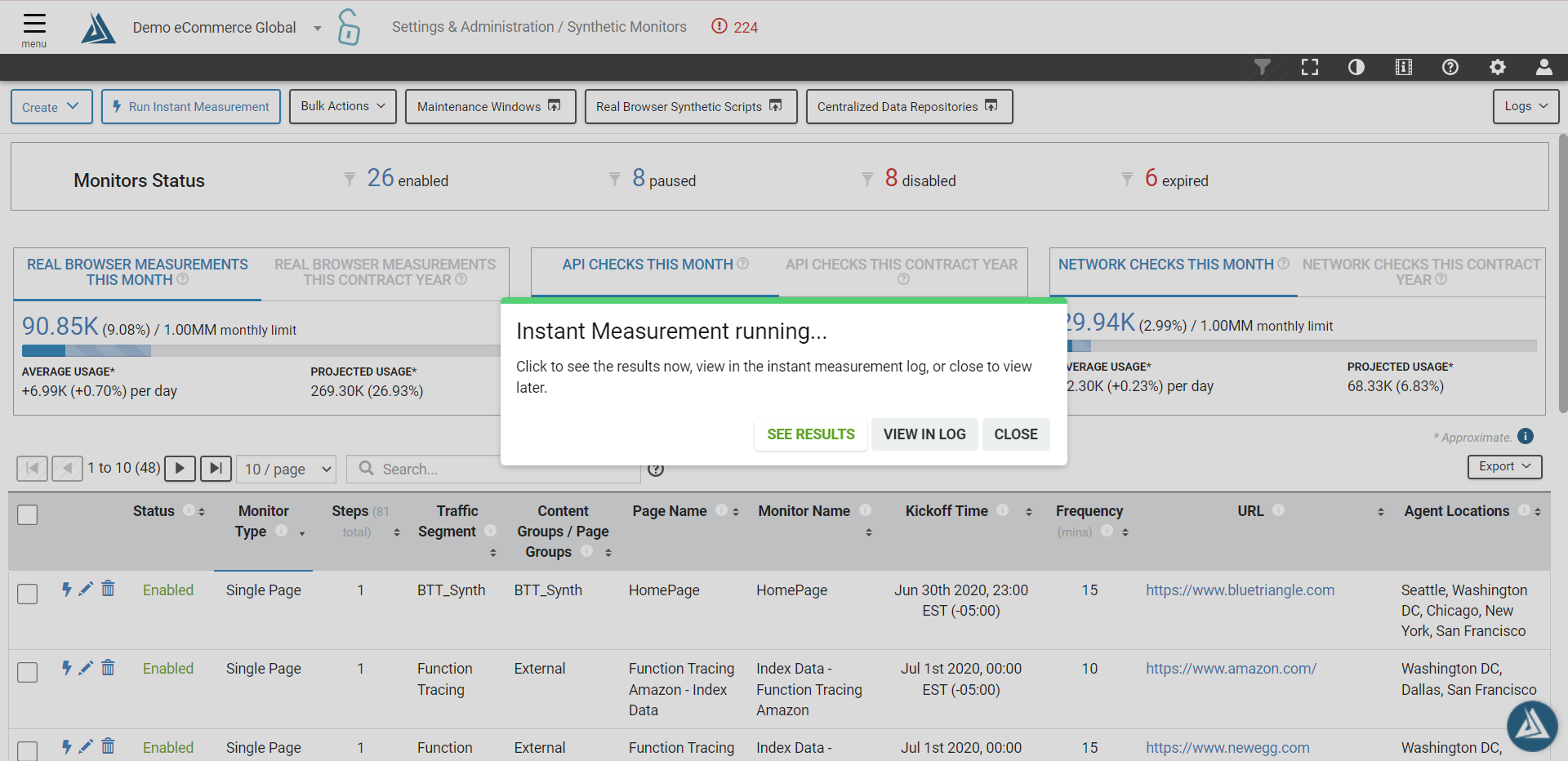 "View in Log" will open a tab for the Instant Measurement Log page, where the most recent run can be seen at the top of the table. Clicking on the eye icon open the test results for the measurement.

"See Results" will immediately open the test results for this measurement. The measurement may take up to a few minutes to run depending on the number of steps in your script and where it fell in the queue.
While the measurement is running, there will be a green progress bar at the top of the screen.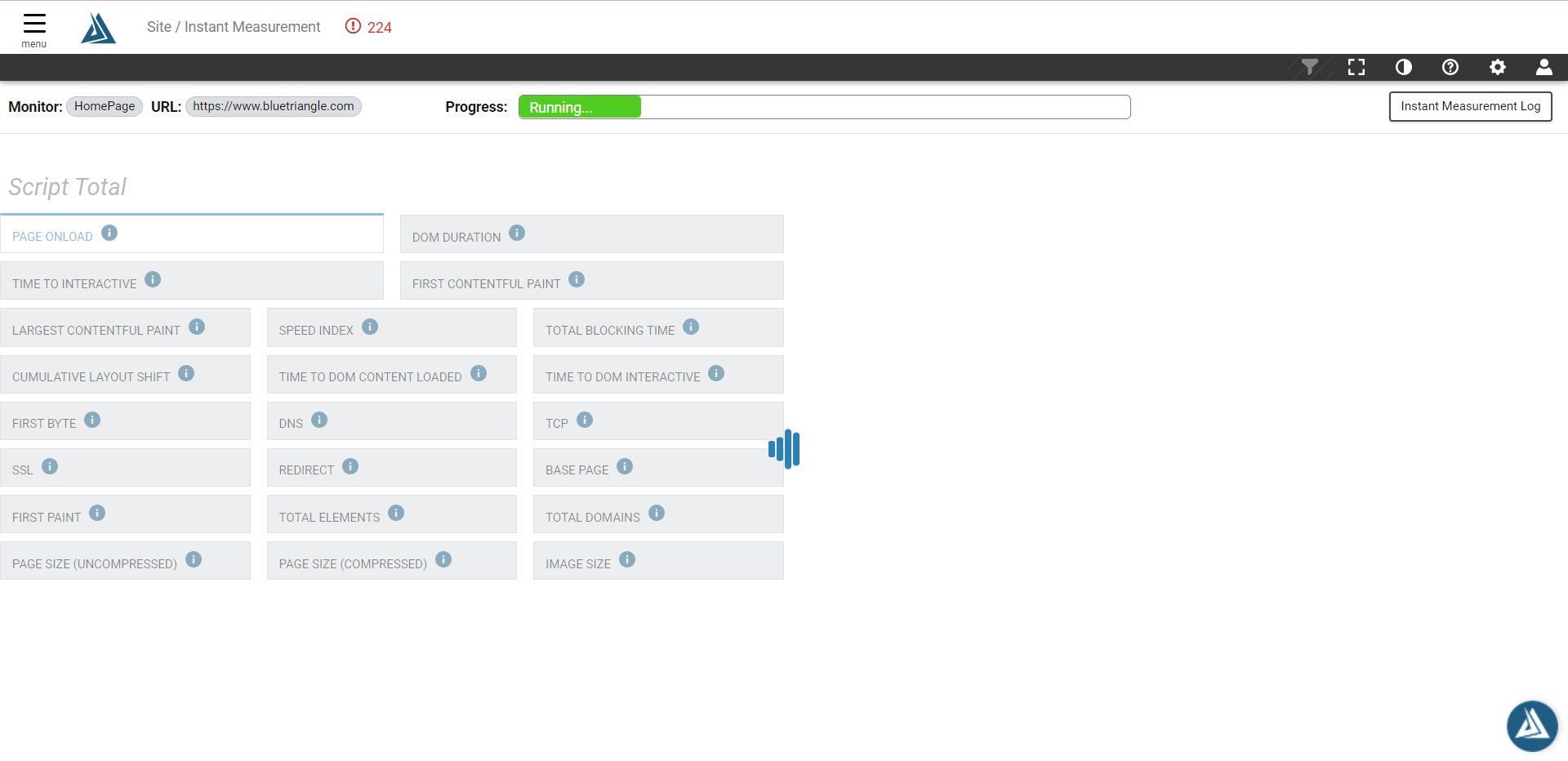 Once the measurement has fully loaded, the results will load into the page. This page is very similar to the Synthetic Performance Detail, but, instead of multiple data points over time, the page details one synthetic measurement. The information given is location, date, URL, response code, all performance metrics, and performance breakdown.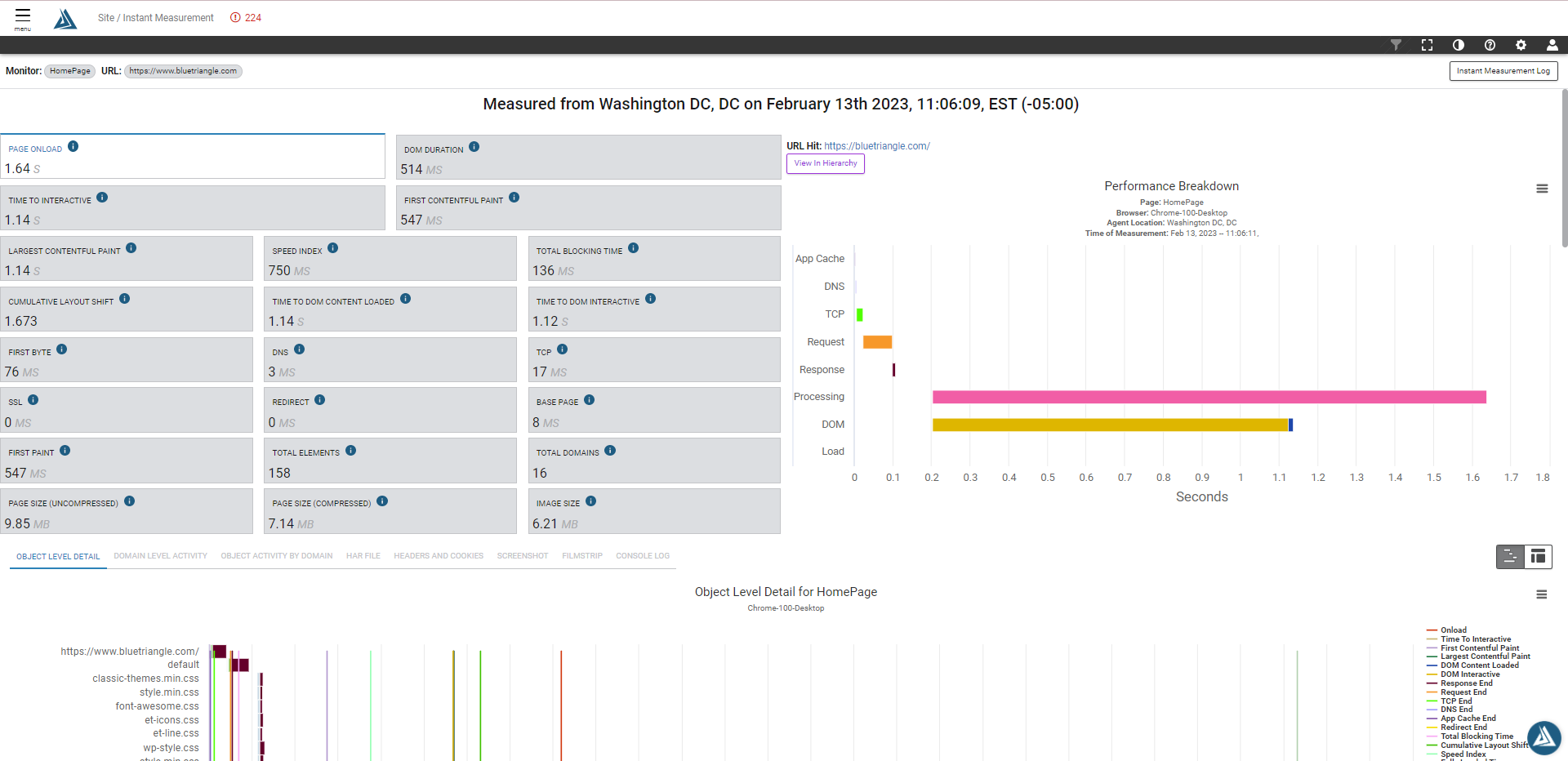 Further down the page are tabs for Object Level Detail, Domain Level Detail, Object Activity by Domain, HAR File, Headers & Cookies, Screenshot, Filmstrip, and Console Log.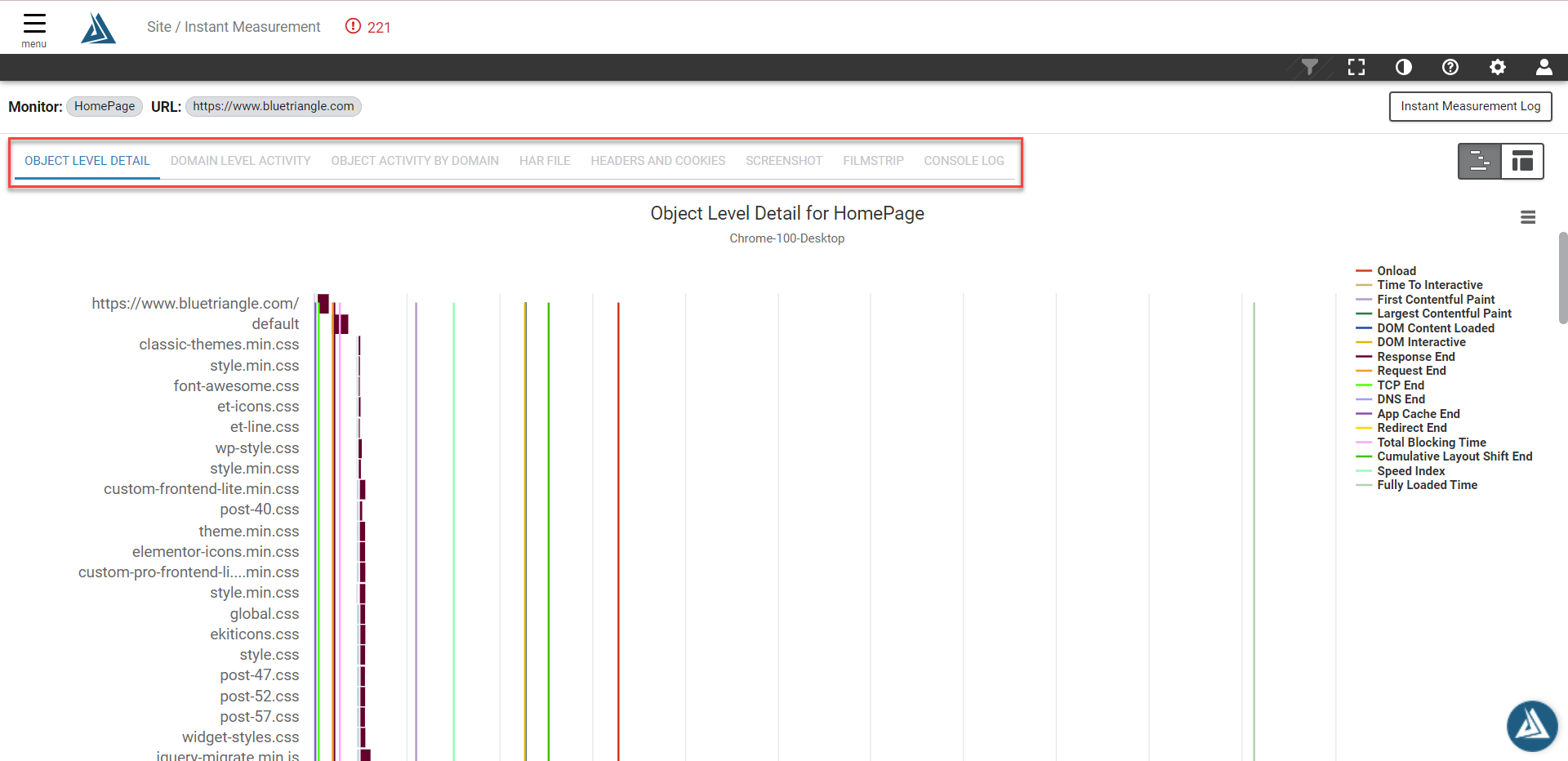 Back at the top of the page is a button labeled "View in Hierarchy", which will open the Hierarchy Page for this measurement .

Instant Measurement Log
View the history for Instant Measurements that have been run for a site in the Instant Measurement Logs page.