Preview: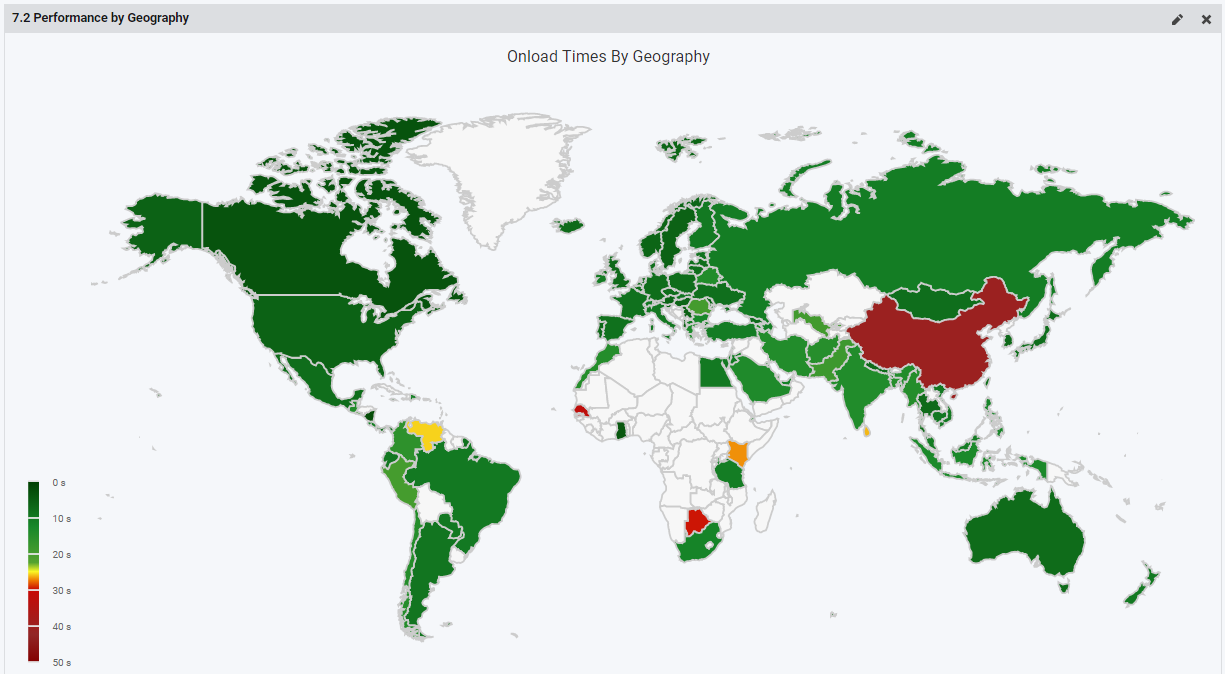 Details:
This widget is a global performance heat map. The configuration for this widget contains the standard filter set for real user data.
Hovering your mouse over the countries and regions displays a tool-tip reading of the name of the country or region and the Onload performance, over the Dashboard Time Period.
As you move your mouse around the globe, an arrow appears on the legend to the left indicating where on the scale the performance for the country or region you are hovering over lies.
Note you can click on a country to drill into the sub-regions or states. A button will appear in the top right to go back to the default world view. Not all countries will have sub-regions, in which case the graph will zoom into the area or continent surrounding the selected country.