Preview: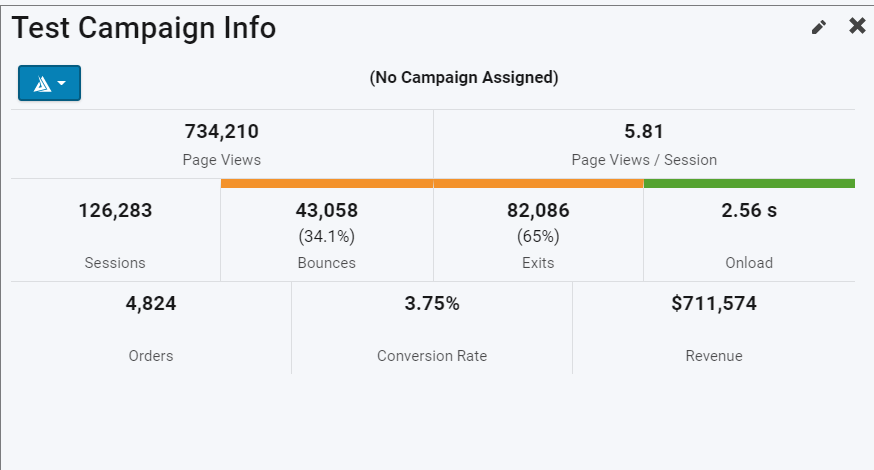 Details:
The Campaign Information widget shows you a high-level glance at how the selected campaign is performing over the Dashboard Time Period.
To configure this widget, you must select a campaign and it can be only one. You can, however, choose the option for "(No Campaign Assigned)" meaning the general traffic outside of any of the marketing campaigns.
The widget shows the following metrics:
Page Views
Page Views / Session
Sessions
Bounces
Exits
Onload
Orders
Conversion Rate
Revenue
For Bounces, Exits and Onload, you'll see a colored bar over the numbers.
Click the Blue Triangle in the top left of the widget to link to other areas of the portal with the campaign pre-selected and filtered for you.