Summary
Whether your requests to support were submitted via email or through the ticket form in the Help Center, follow these steps to see the status and full communication thread of all tickets you or anyone in your organization submitted to Blue Triangle Support. We'll show you how to do this in 3 parts.
How to get to the Help Center
From the Blue Triangle portal, go to the Help Center by clicking the question mark icon in the top right of the screen. In the drop down select Help Center.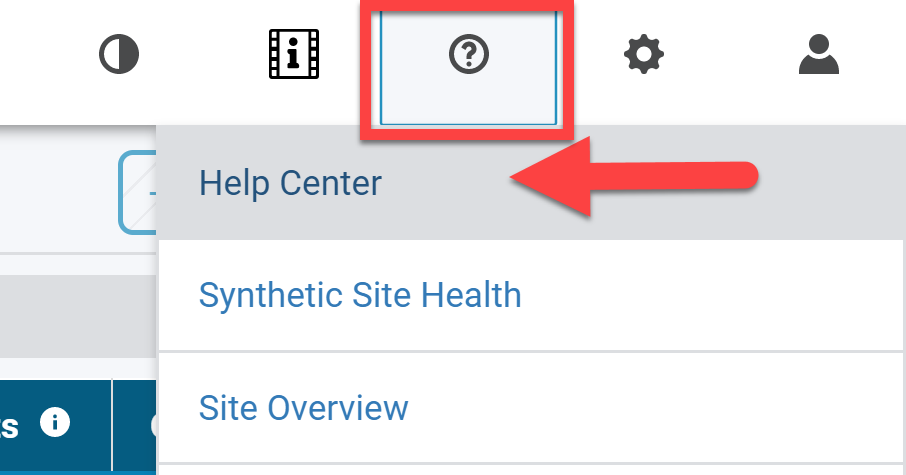 How to log in to the Help Center
Now you'll want to sign-in to the Help Center. If you're new, there are a few ways to sign up, but don't worry – each is super simple. First click the sign in button in the top right of the screen.
Option 1 - Single-Sign On
For example, if your organization uses Microsoft, simply click to sign-in through Microsoft. You'll be able to use your same Office365 credentials. After logging in as you normally would, you'll be redirected back to our Help Center now logged in, and you can log in anytime that same way.
Note: This option may require approval and configuration from a system admin in your organization.
Option 2 - sign up manually
You can sign up manually by clicking the sign up button in the lower left of the window. All you need is your name and email address. After we check to make sure you're not a bot we'll send you an email with a link to complete your registration. Enter your name and a password and you're all set!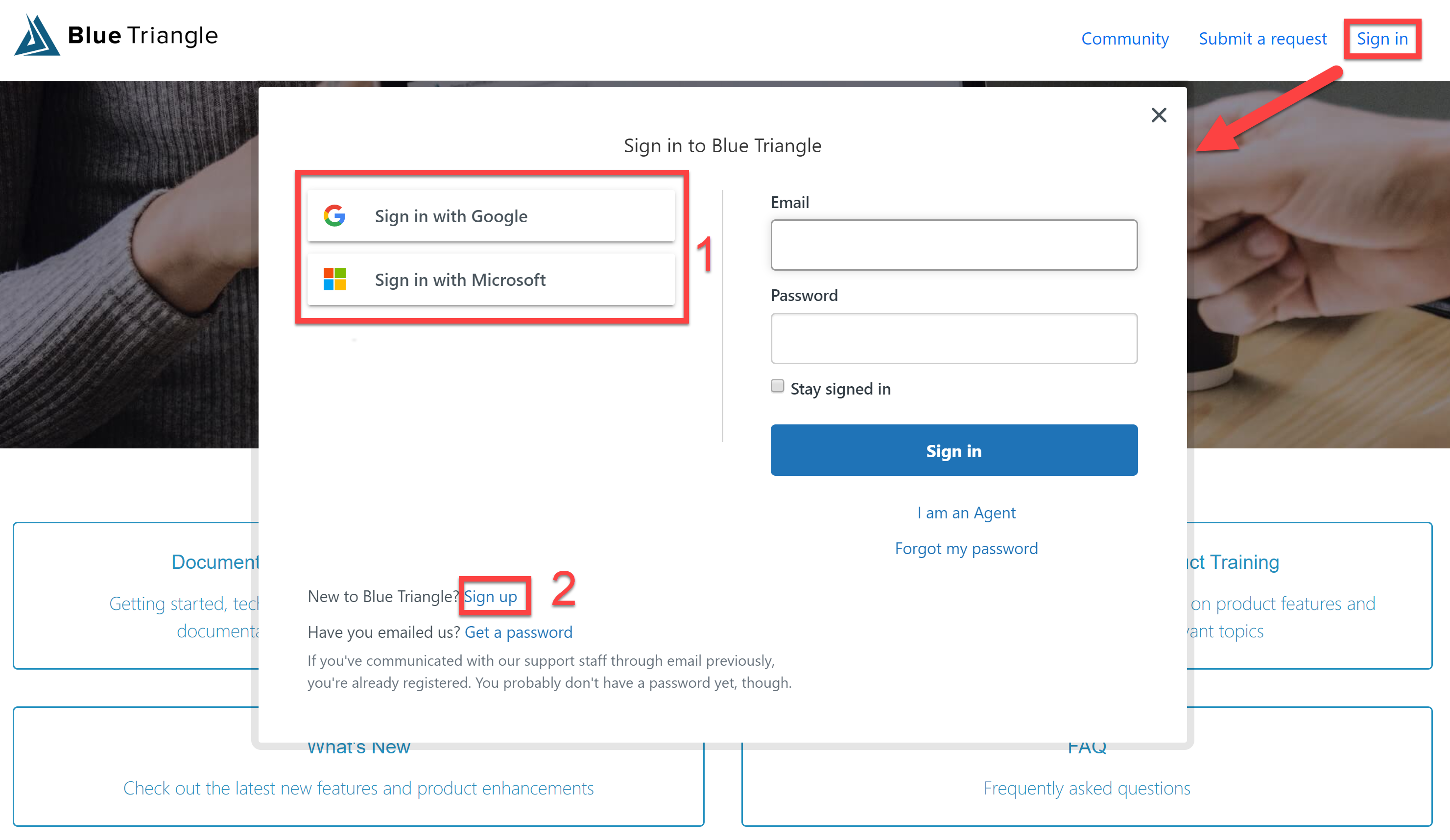 How to see and manage your support tickets
Once you're signed in, to see your tickets click your profile in the top right of the Help Center. You should see see a drop down with a few options - click "My activities."
Here you can see all your requests. You can search the table and filter by status. Also, notice the tabs above:
My Requests - this section shows all requests that submitted by you.
Requests I'm CC'd on - this section lists all requests you're CC'd on.
Organization Requests - here you can see all tickets submitted by folks from your organization. This can be especially helpful if, for example, someone on your team has submitted a ticket to Blue Triangle Support and you were wondering the status or resolution on that ticket.
An account admin can request to enable or disable Organization Requests by emailing us at support@bluetriangle.com or by submitting a request via the Request Form.

Closing a ticket
If you're ticket is resolved, you can close it yourself by scrolling to the bottom of the communication thread and clicking Mark as Solved.