Summary
You can use the Synthetic Test Results Page to view the results of all the tests you have run.
Searchable Test Result Table

At the top of the table, you can use the search bar to find past test results.
Click the down arrow to the left of individual test result to see an expanded view of the data.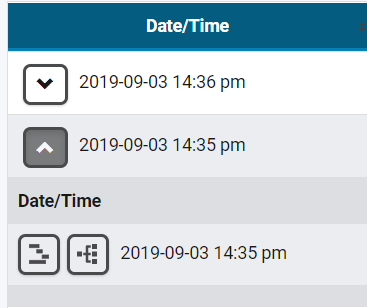 Click the buttons in the bottom left to see the performance breakdown for this test in either a graph or hierarchy view.
Click the Export button in the top right to see the export options and save the data in the table.

You can select the filter tool in the top right of the page to see the filter options for this page