In this guide, learn how to use
Summary
The RUM Performance Detail Dashboard shows you all the good information from the RUM Performance Detail page in real-time.
Bar Graph and Details
You can set the frequency this dashboard will auto-update at the top here. You can set it as low as every 2 minutes, or if you're looking at a greater period of time, you can set it to 60 minutes, for example.

The two widgets in the top show you the high-level overview of metrics during the look-back time period, in this case, the last 3 hours.

You can click a card in the right widget to update the bar graph in the left widget.
Performance Graph
Moving down the screen we see the Performance Graph.

This shows all of your metrics trended across the time period.
Remember, you can click each metric in the legend to enable or disable the metrics in the graph.
Daily Averages
The widget at the bottom of the screen gives you some context about the daily averages for the metric you're looking at.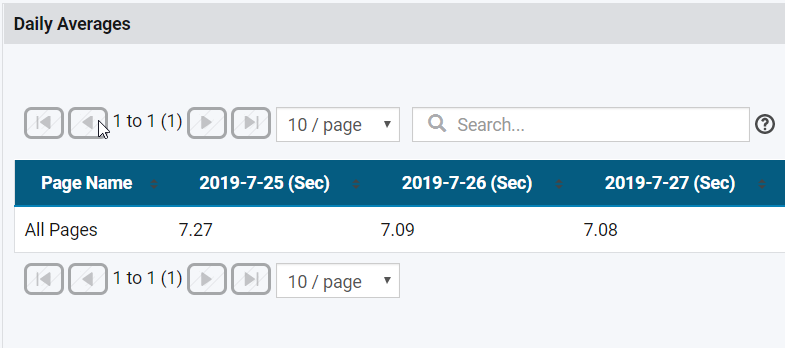 Clicking a card in the top right widget updates the bar graph to the left, AND the daily averages table below.
Filters
Finally, use the filters to change the data you're looking at.
By default you'll see All Pages with no filters applied.
To change pages or filtering for this dashboard, click the filter icon in the top right of the screen, make your selections, then click Apply and the graphs will update.