Summary
The pre-configured dashboard, "Site Overview", provides you with a holistic view of how your site / app is performing. It breaks down the revenue and performance by geography and device type over time.
In this guide, learn how to:
Use and edit the Site Overview Dashboard
How to Use and edit Pre-configured Dashboards
Click on the "Dashboard" link in the main left-hand navigation. For some users, this left-hand navigation may be collapsed, but the dashboard icon will still be visible.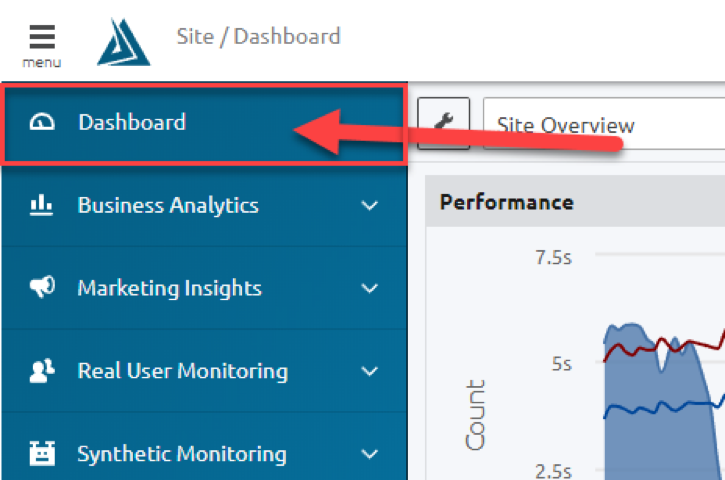 By default, your account will have access to a few pre-configured dashboards. In this guide, we will discuss the "Site Overview" dashboard.
To switch between the dashboard, either-
Click on the dashboard drop-down on the dashboard page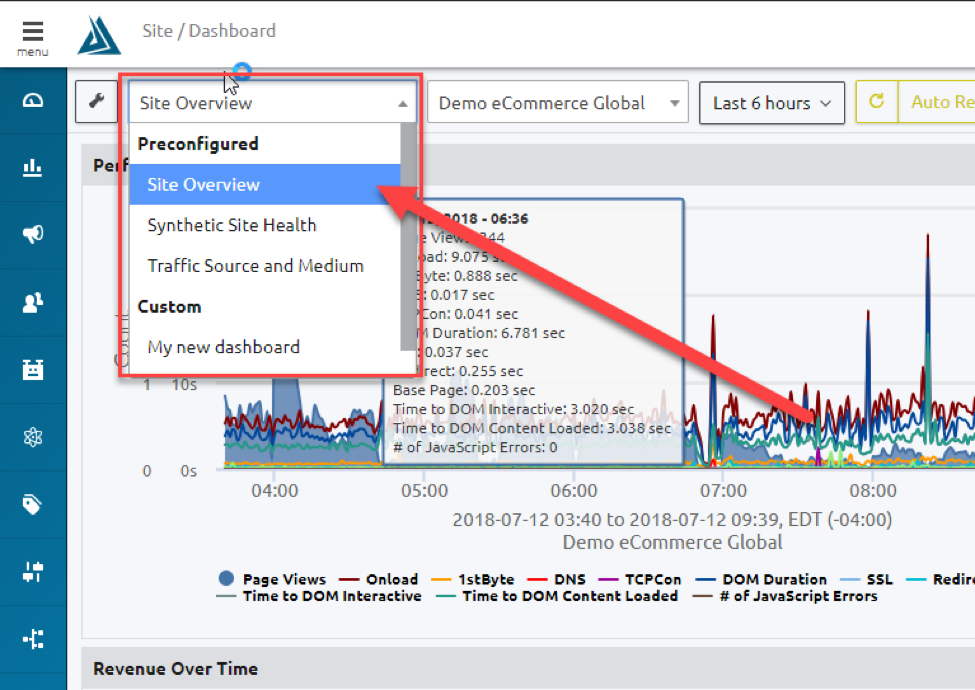 2. or open the dashboard manager by clicking the Wrench icon in the top right of the screen, then clicking the Eye icon next to the dashboard you'd like to view.

The top-left widget on this dashboard shows the performance of your site/app and traffic over time. You can use this widget to visualize performance, traffic, or JavaScript error spikes or dips.

Note: You can turn metrics on and off by clicking on the legend items.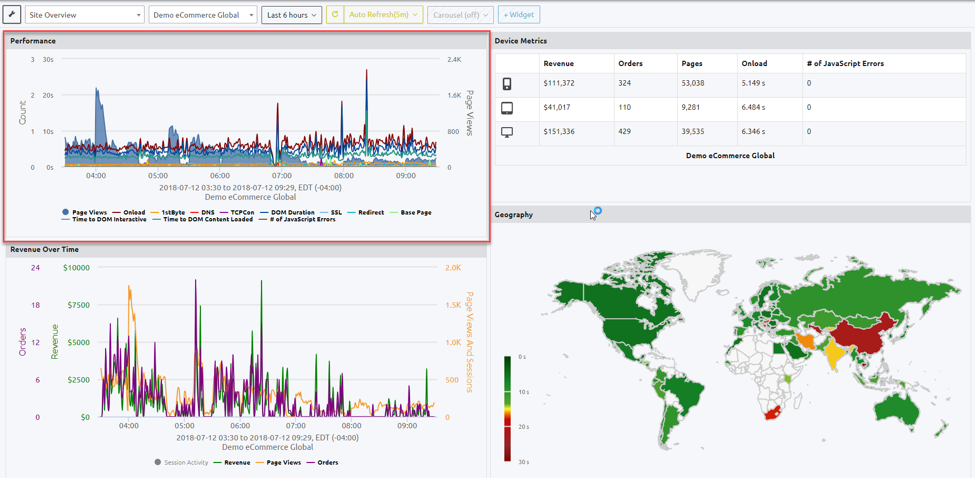 The top right widget provides an overview of your site broken down by device type (Desktop, Tablet, and Mobile)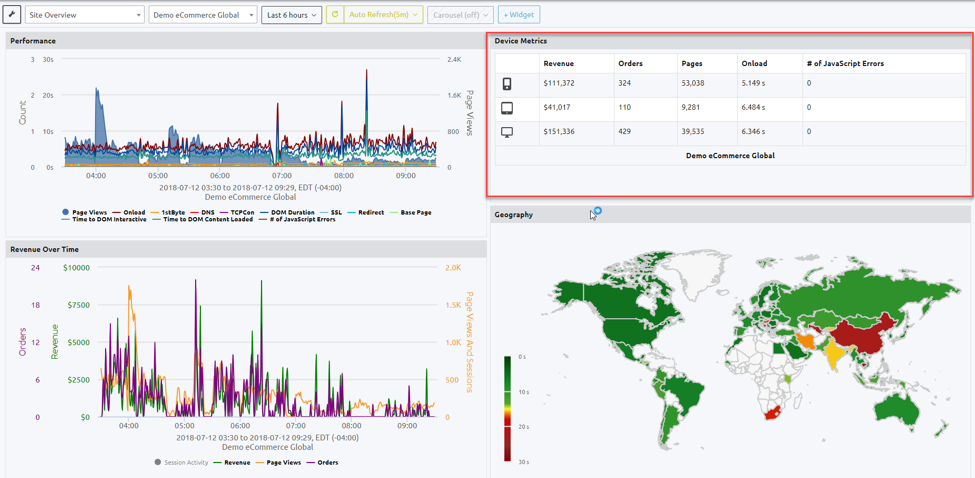 The bottom left widget lets you track the number of orders, revenue, page views, and sessions over time, allowing you to pinpoint the optimal times during the day for revenue. Use this information along with our Customer Journey Analysis to optimize when to run marketing campaigns for maximum return.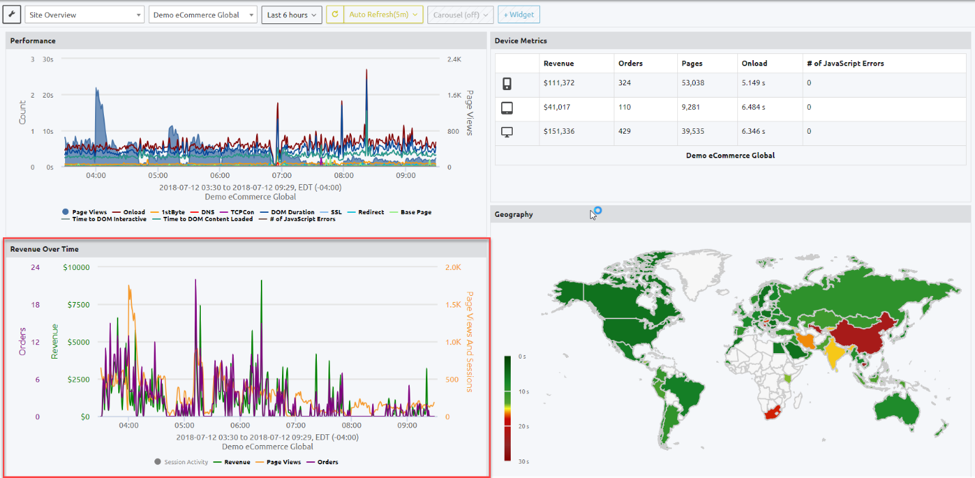 The bottom right widget shows the performance of your site / app by geography. Colors indicate the quality of performance for that region, red being sub-par and green as acceptable performance.

Note: Click a region to zoom into sub-regions.