How do I change the thresholds on an Executive KPI Report?
These thresholds are set in the configuration for each report. They default to recommended Google values or values that suggested as an industry standard. However, every threshold is editable for each metric in each report.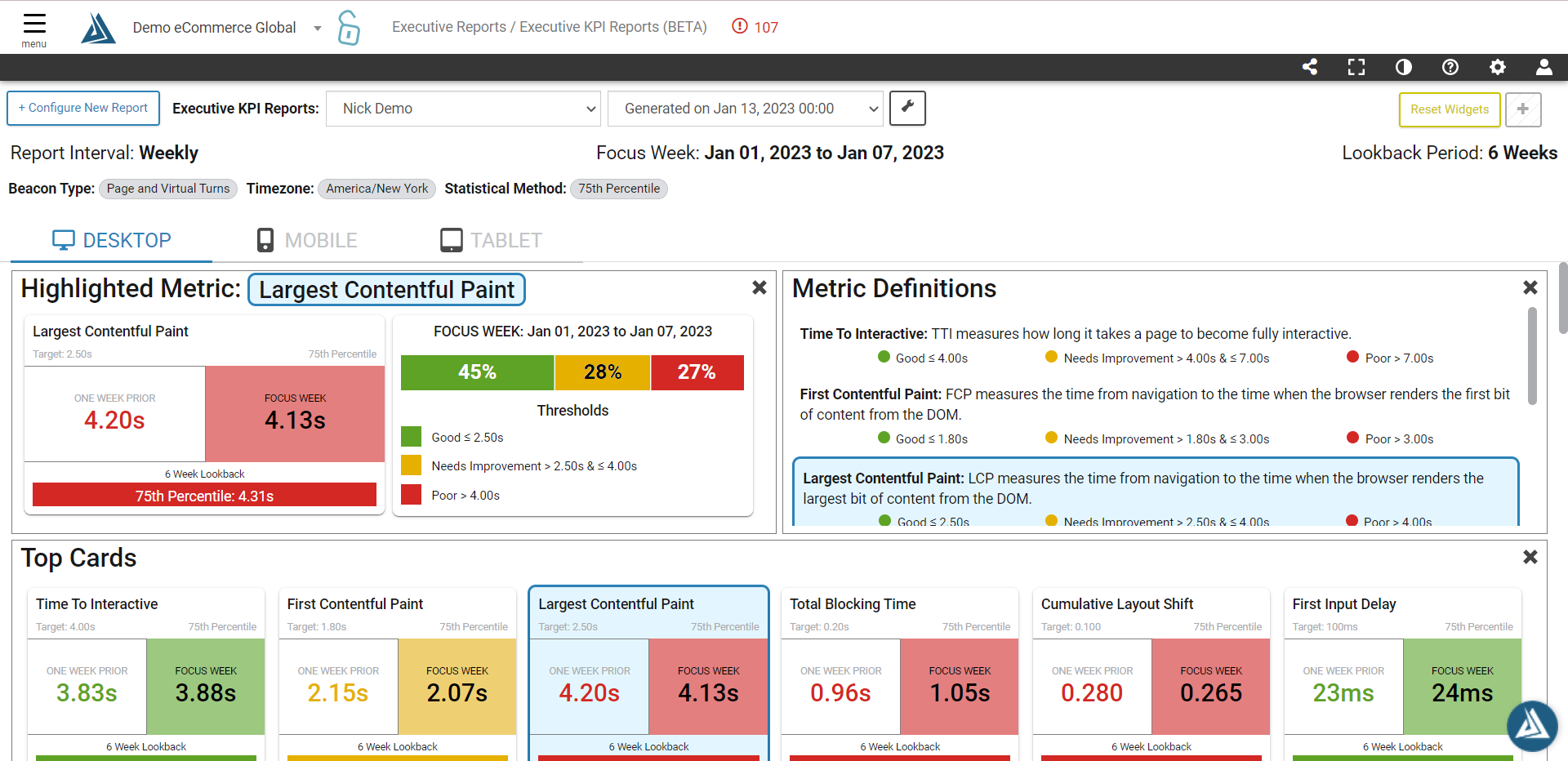 See also: What user level is required to be able to create and edit an Executive KPI Report?