The Competitive Index is a Blue Triangle feature that allows you to view and compare key metrics for over 1500 sites across a multitude of industries and verticals. The metrics included are Page Load Time, Time to Interactive, Mobile Performance Score, Mobile Speed Index, Desktop Performance Score, and Desktop Speed Index.
We offer two ways to view this data: as a table (table view) and as a line graph (trends view). If you are interested in seeing how your site stacks up against your competitors, please reach out to you BT representative to get access to the Competitive Index.
Table View: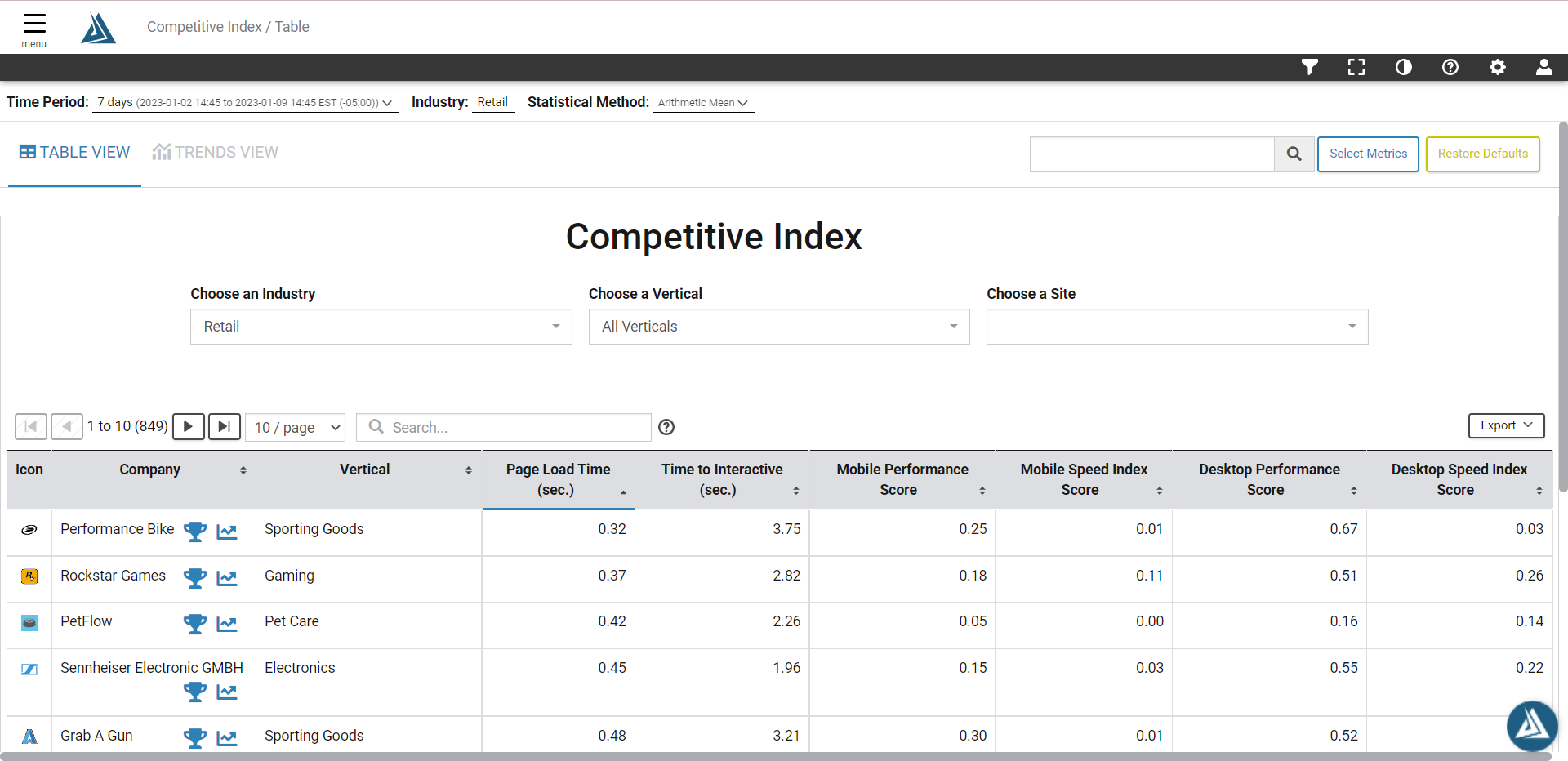 Trend View:
For more information, check out this Product Training all about the Competitive Index.