Department Admins and above have the ability to add Event Markers which will show up throughout the portal on line graphs for that time period.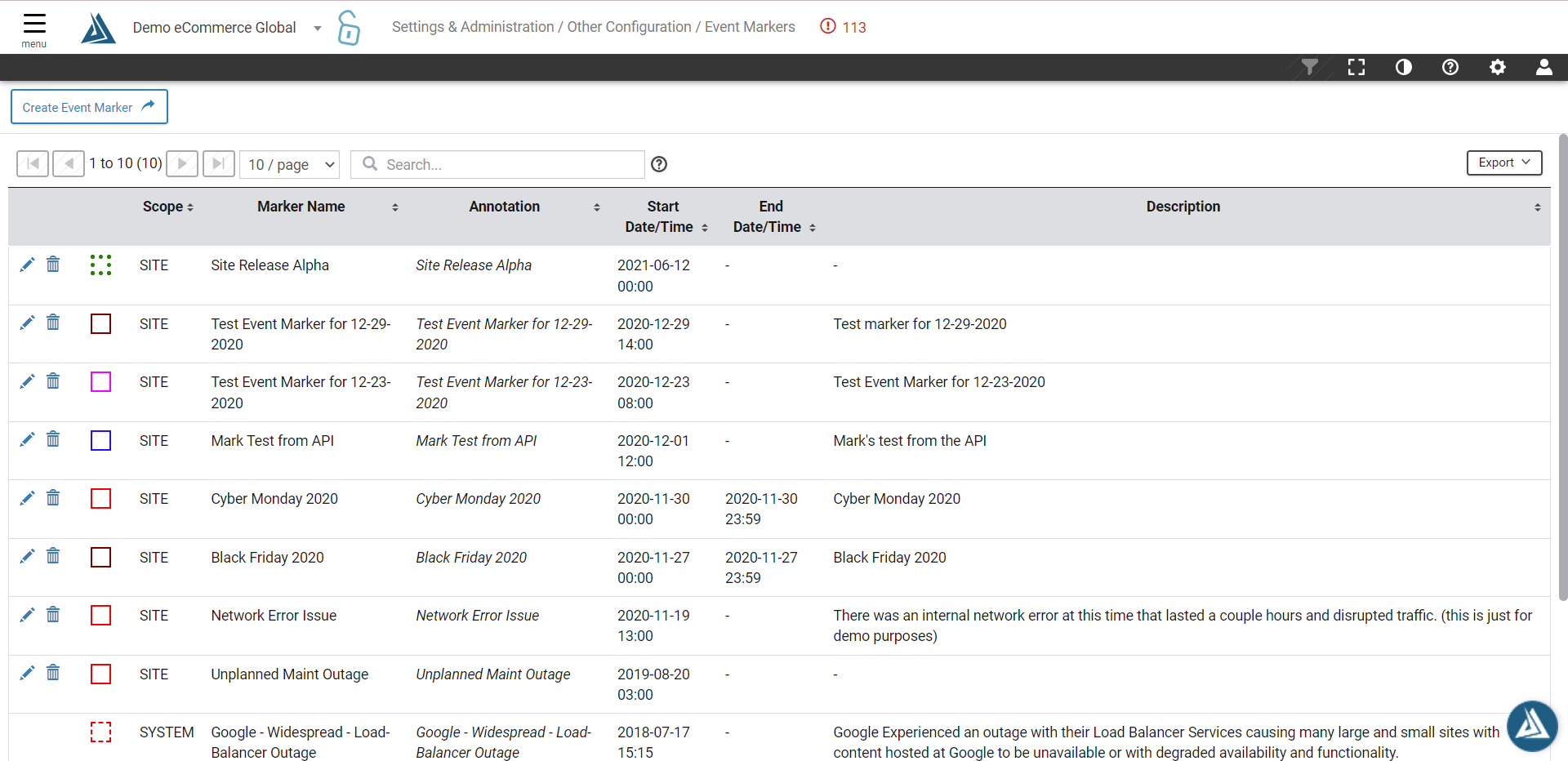 Steps to add an event marker:
1. Navigate to the Event Markers page via the Settings & Admin menu
2. Select the 'Create Event Marker' button
3. Name your marker, then select the timezone and the time of the event. To select a time period instead of one point in time, toggle on the 'Range of Times'
4. Select the scope of the event. This will dictate which sites will display the marker.
5. Stylize your event marker by choosing a color, thickness, and line style.
6. Add a description if you need on
7. Add event marker

You are able to toggle the visibility of event markers in the top left of most applicable pages.