In the Blue Triangle portal, how can I view my Custom Variables?
On the RUM Performance Detail page, scroll down until you see a scatter plot.
Select an individual session scatter plot point on both the left and right graphs.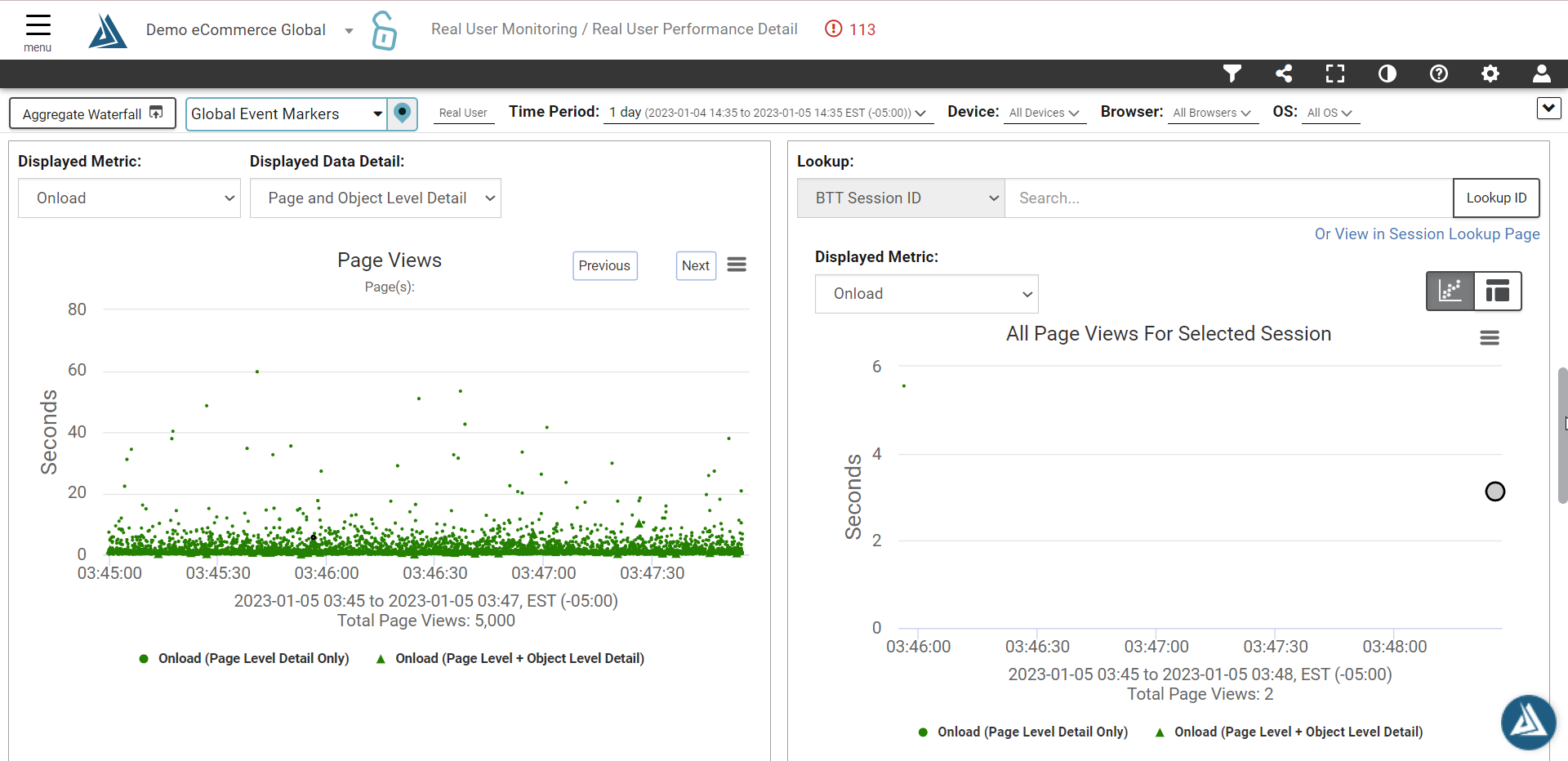 Scroll down slightly and you will see individual metrics listed out, including Custom Variables!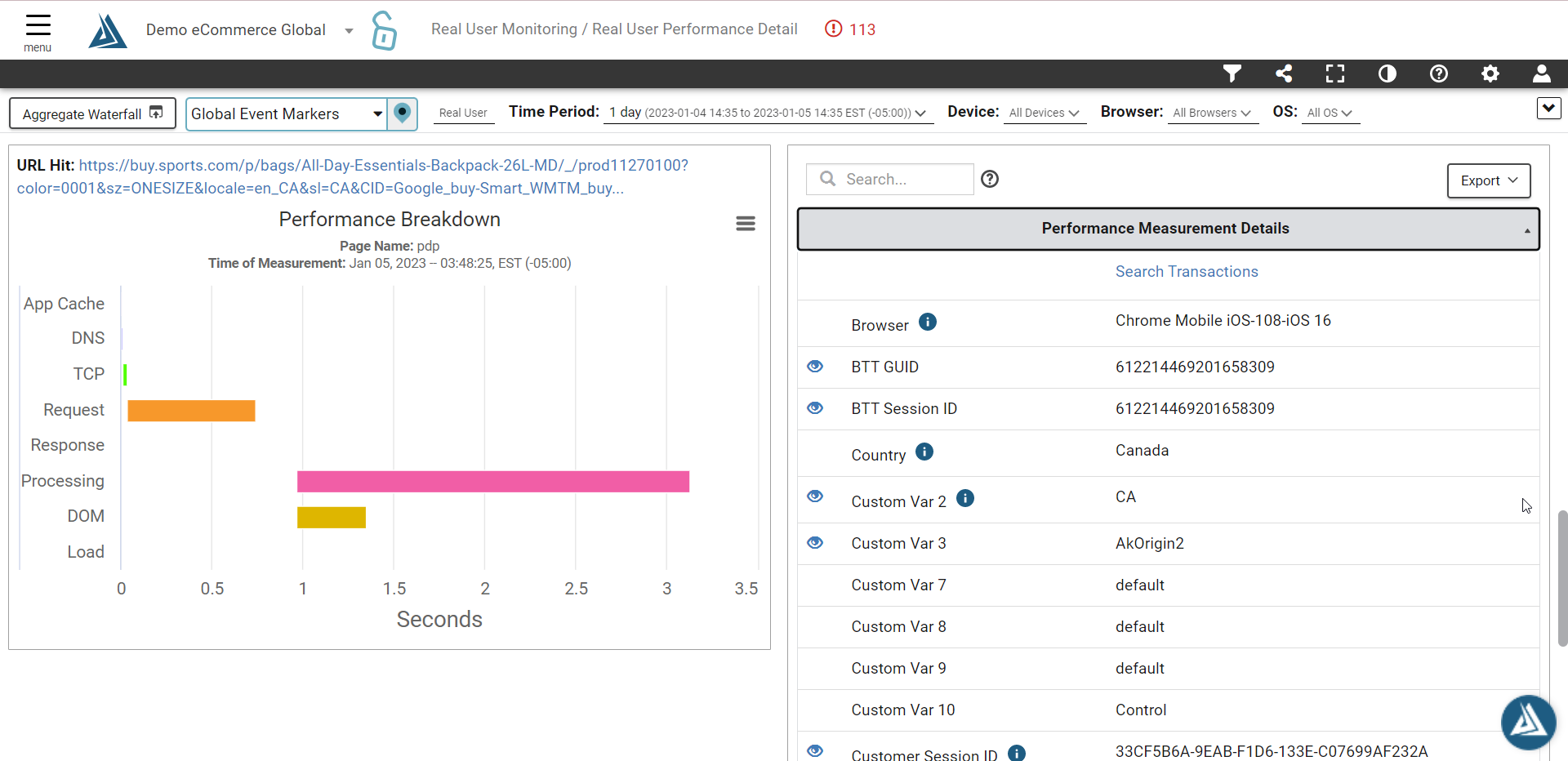 See also: How do I set up a Custom Variable?
What is an example use case for a custom variable?