Can I use the portal to help filter my API JSON for RUM data?
After running a query on the RUM Performance Detail page, look to the top right of the 'Page Timings
Over Time' graph.

Click the hamburger menu present there.

Select "View JSON for API"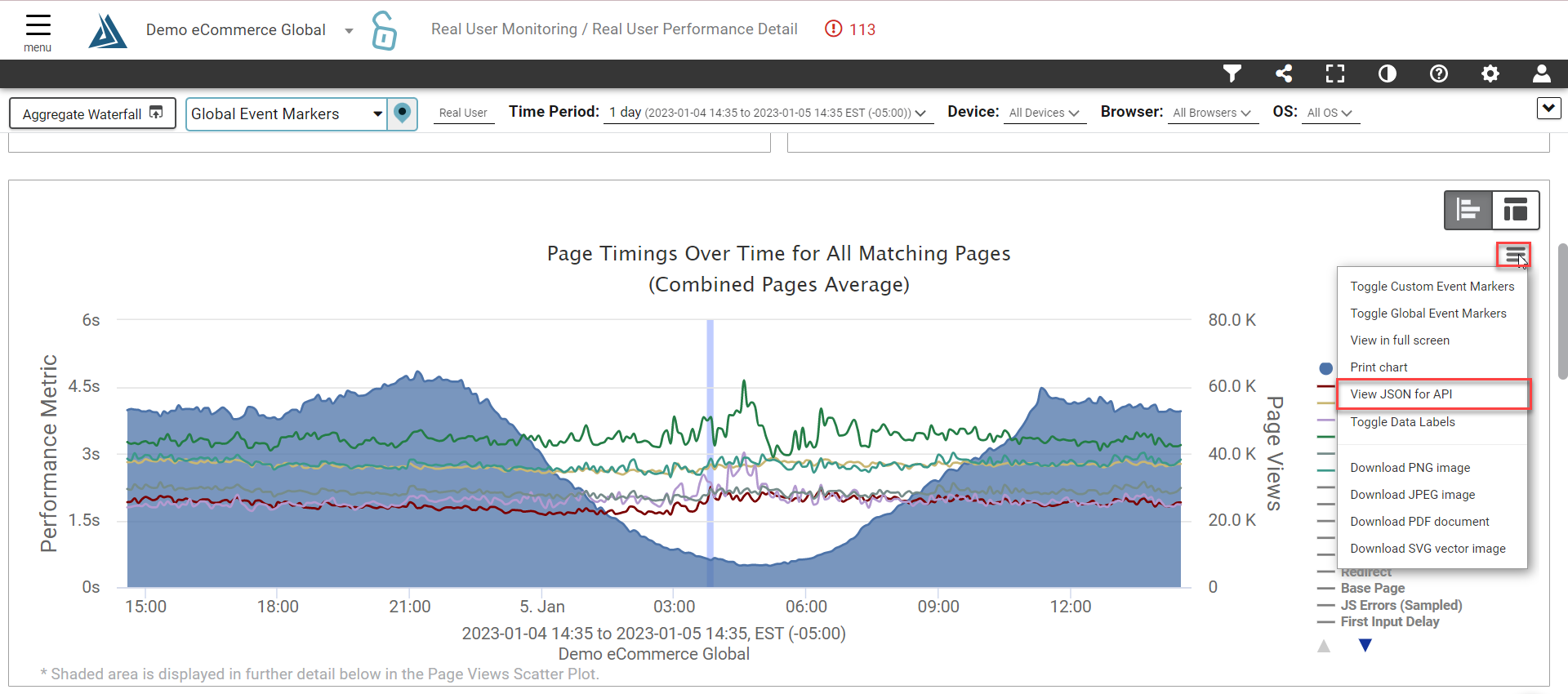 This will then give you an API query that matches your RUM data filters for that graph!