I don't see a URL I need under a specific service profile, am I able to add it?
1. Navigate to the service profile and click the edit button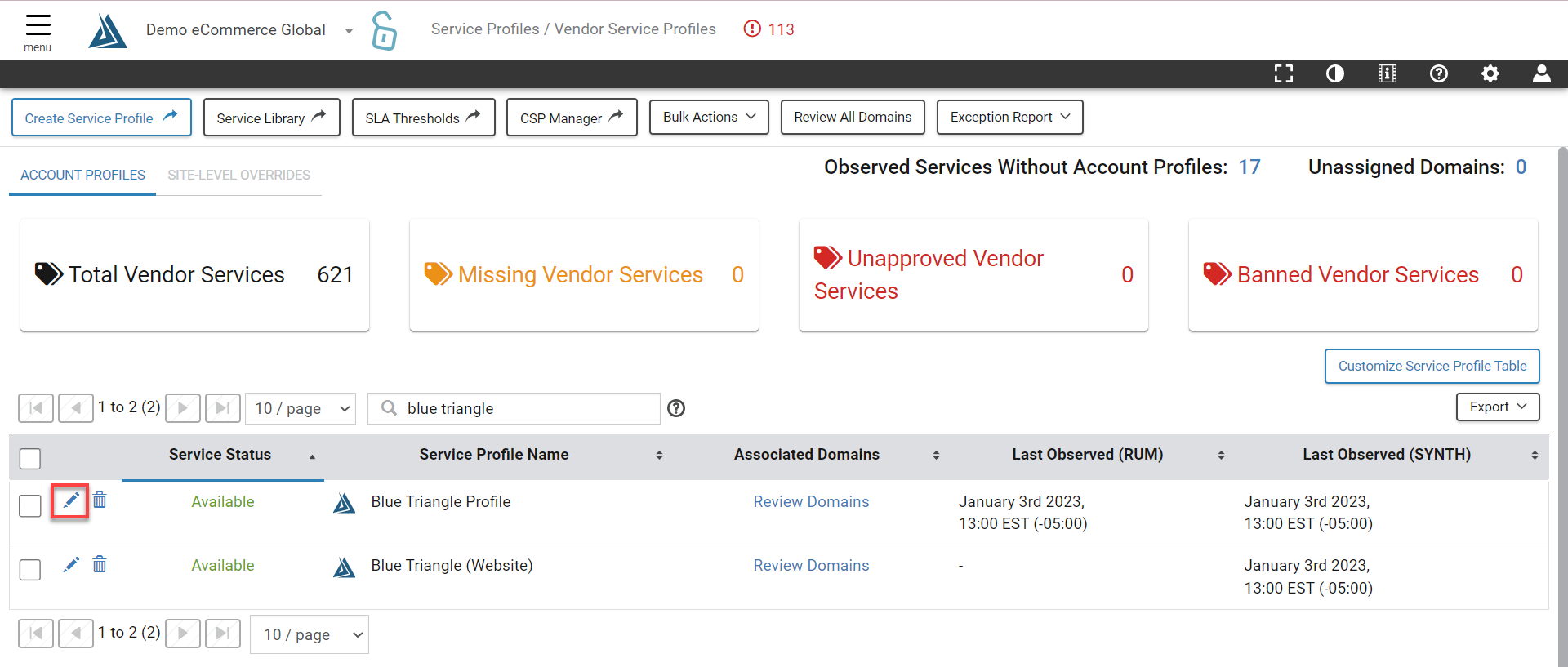 2. Scroll down to the bottom, 'Domains to be Approved'
3. Click on 'Click to add a domain for approval' and populate the fields appropriately
Note: Department viewers do not have access to this page.