I need to look into a specific Real User session, am I able to search by session id?
1. Navigate to RUM Performance Detail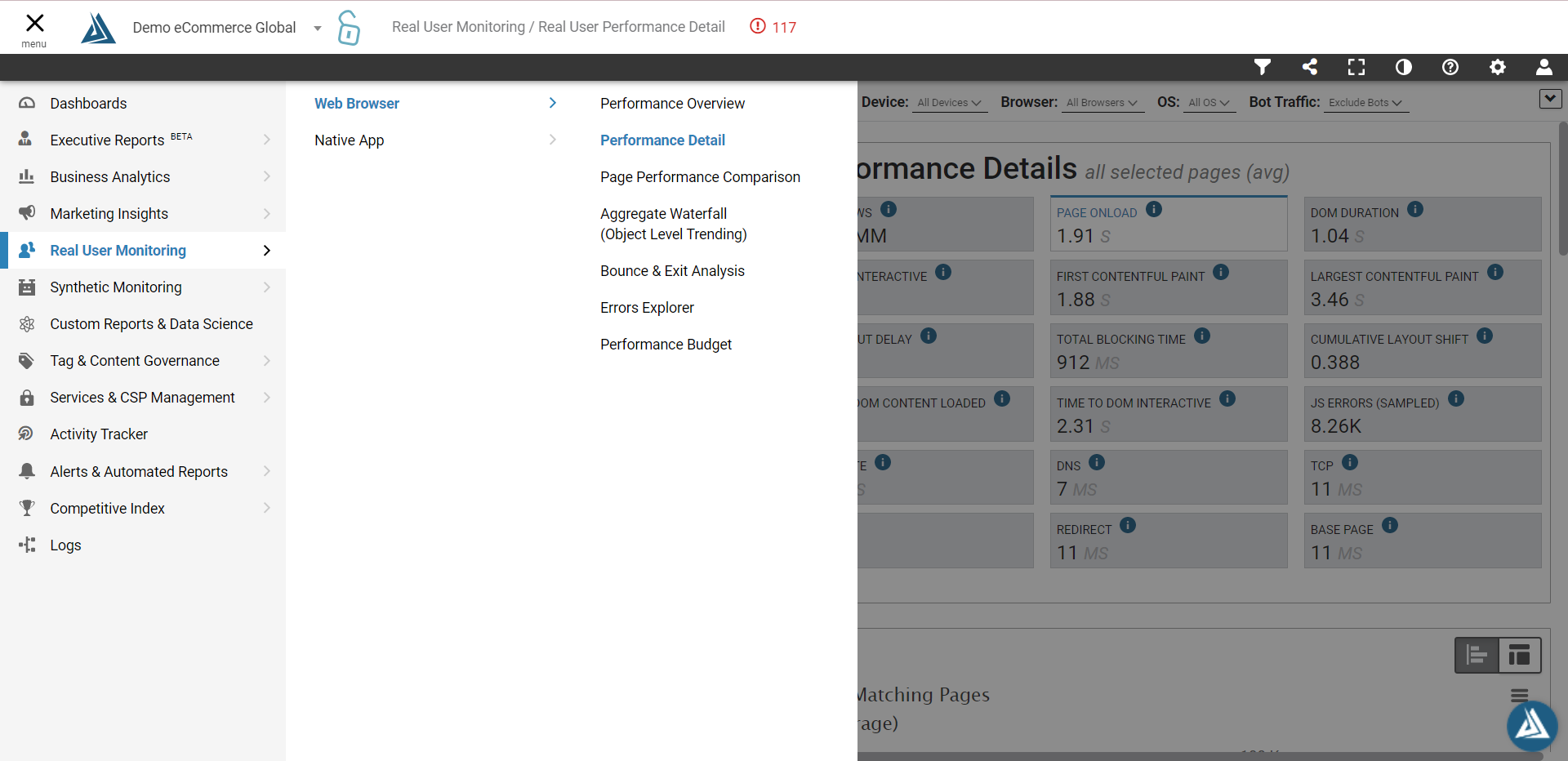 2. Select relevant time period for session you'd like to see

3. Scroll down to scatterplots
4. Use 'Lookup:' to find a specific session using different IDs/identifiers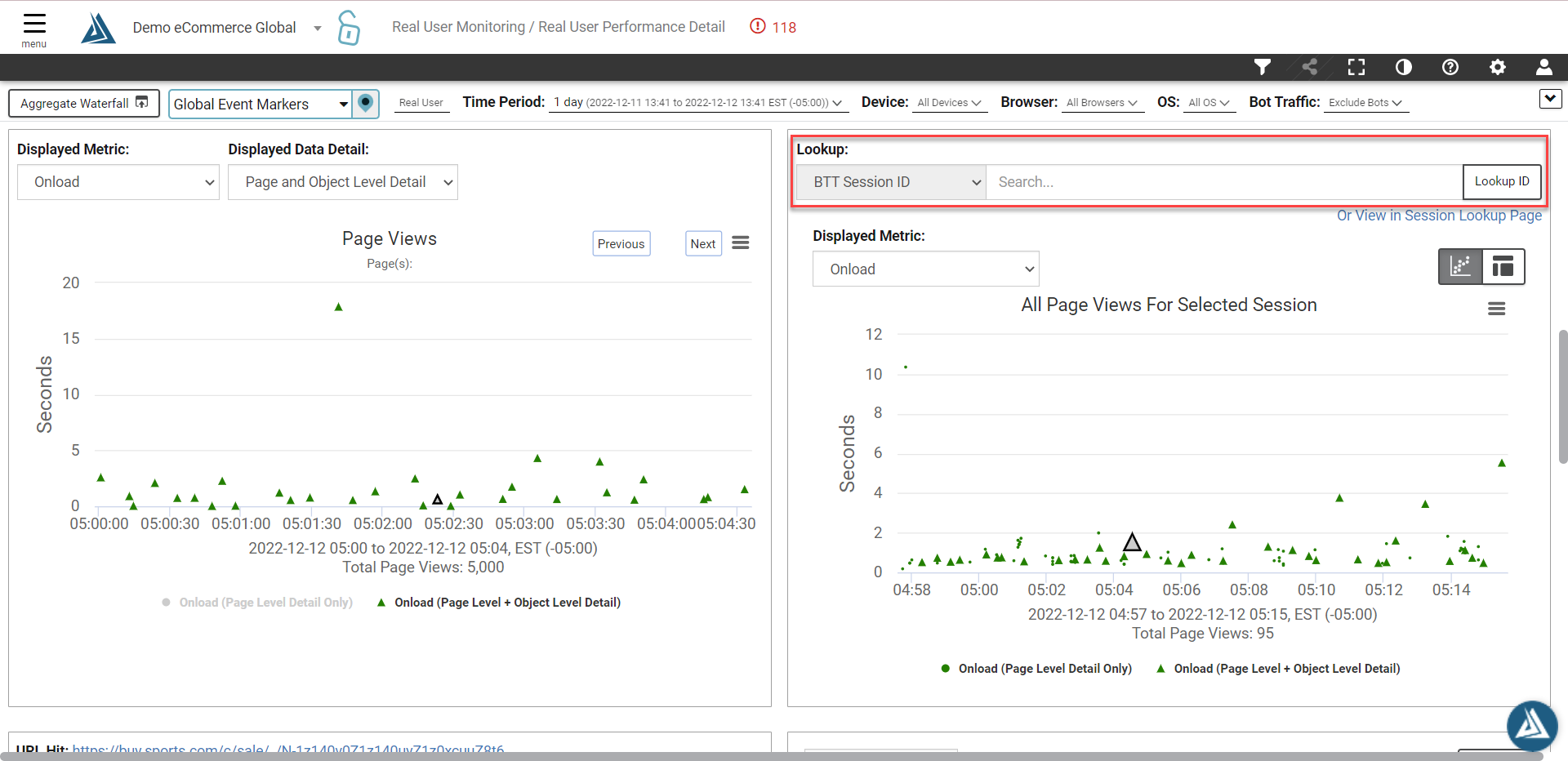 You can also use the Session Lookup page .