Yes! If a Custom Variable is configured on a site, you can look up page hits based on a specific value.

To do this, navigate to either the RUM Performance Detail page or the Session Lookup page.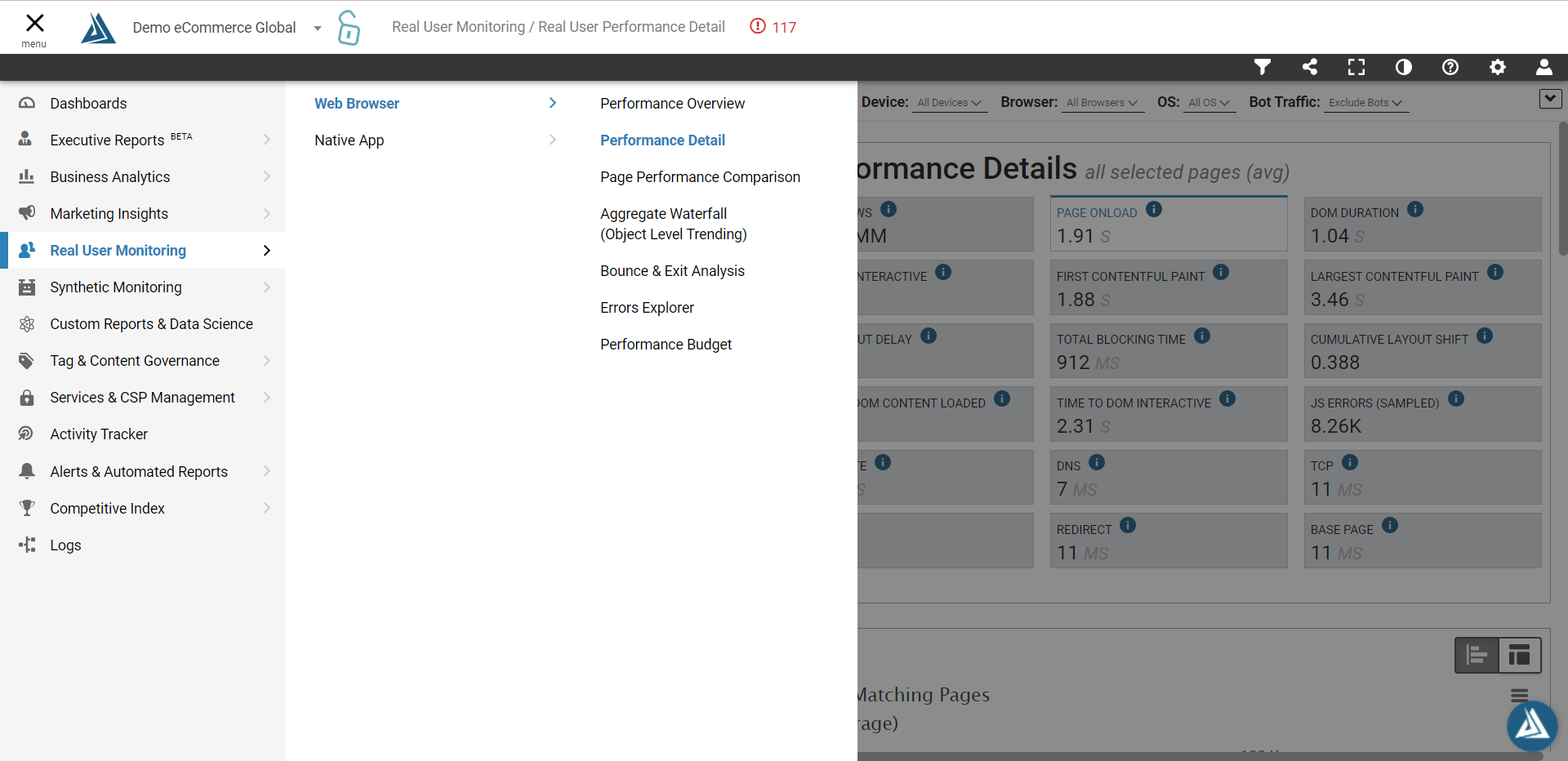 Select the time period you would like to inspect.


Once there, select the desired Custom Variable name from the Lookup dropdown in the right-side scatterplot. If you need to configure a custom variable, please reach out to you BT representative.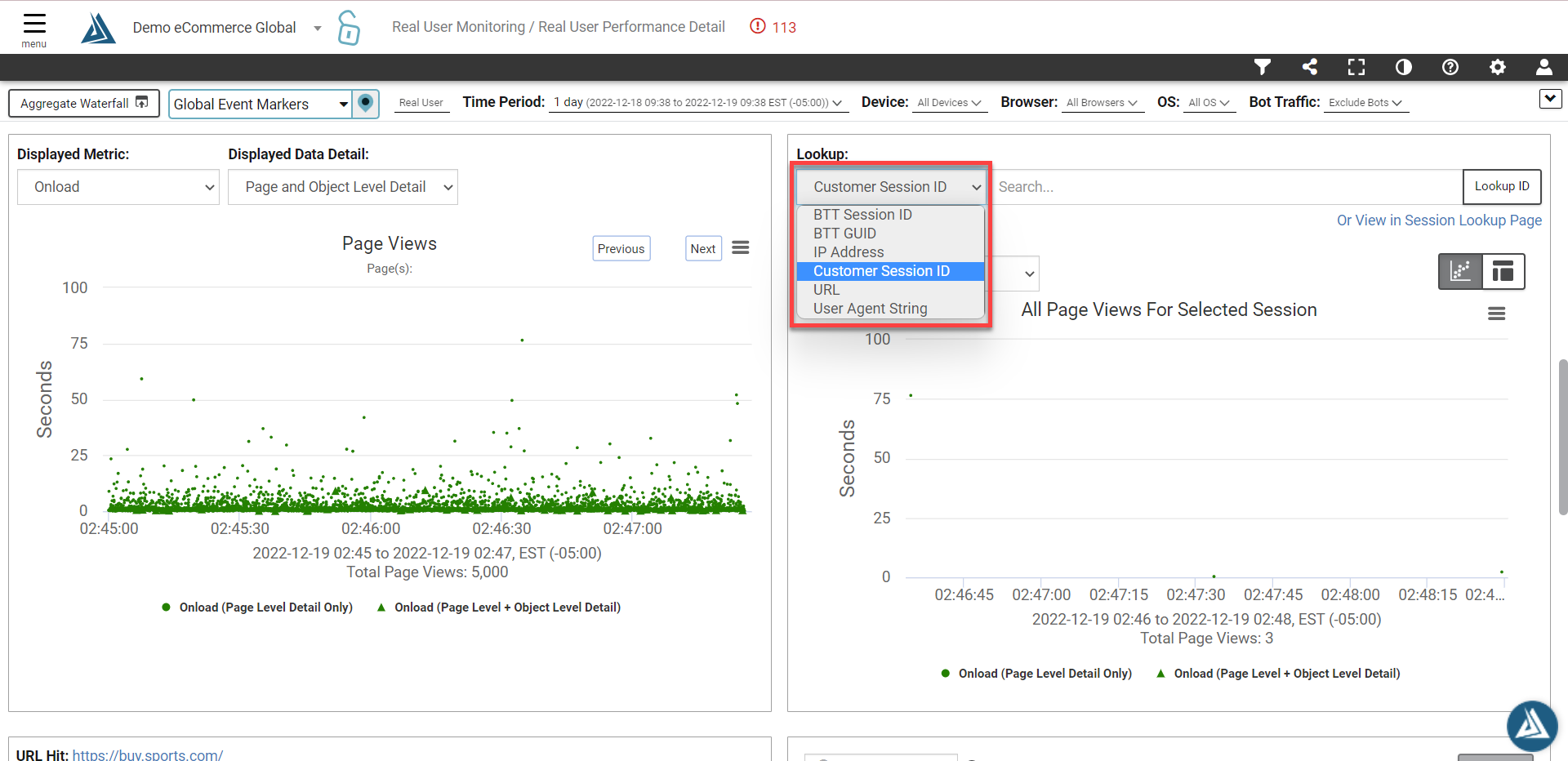 Insert the value for whatever value you would like to look up and observe the results!
See also: Is there a page for viewing details for a specific session?