I need to drill down into the data of a specific RUM session. Does BT have a page for viewing this data?
In addition to viewing details for a session on the RUM Performance Detail page, we also have a "Session Lookup Page."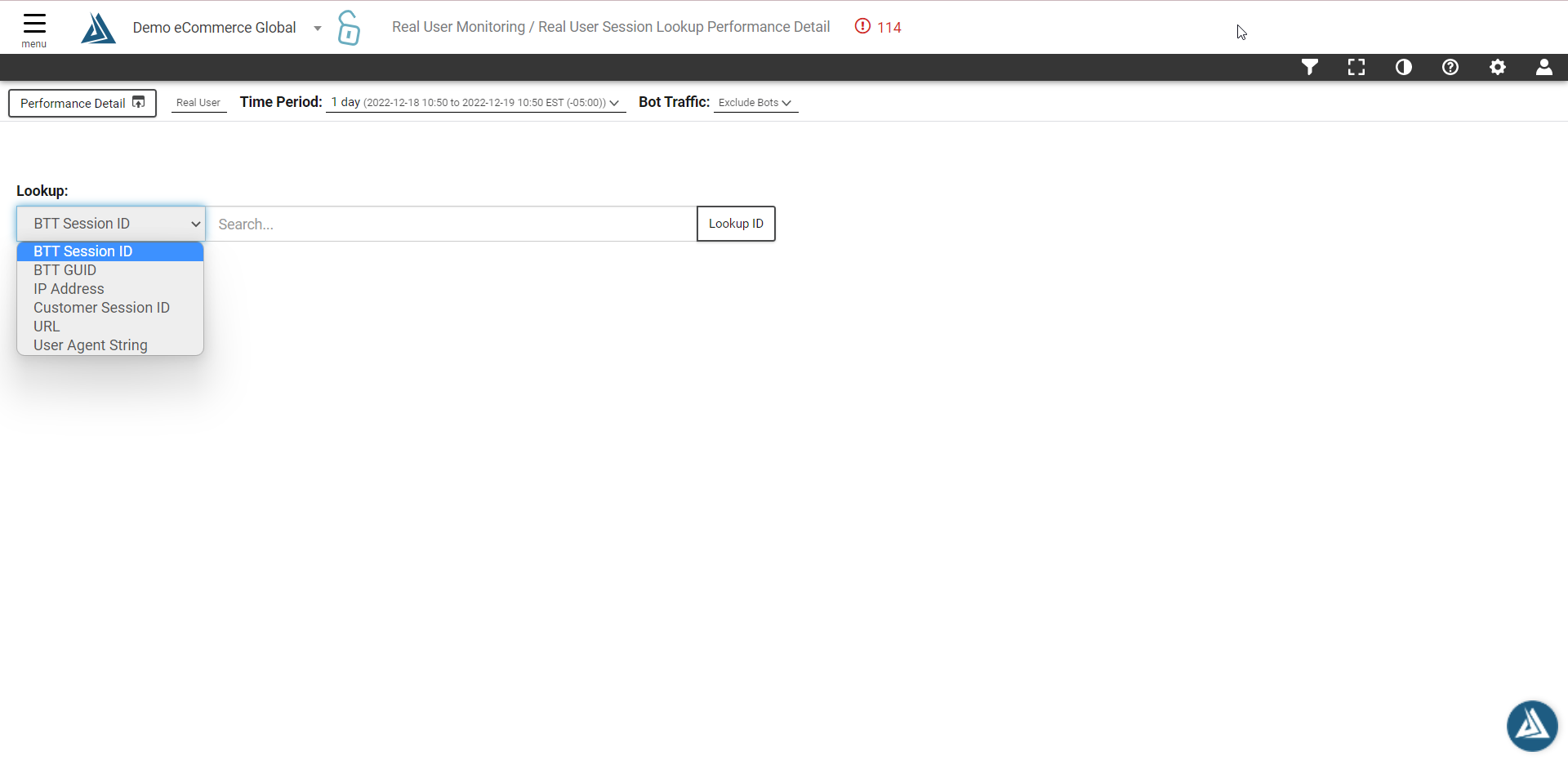 This page can be found linked in the RUM Performance Detail Page.

By default, this page allows you to look up sessions based on the following: BTT Session ID, BTT GUID, IP Address, Customer Session ID, URL, User Agent String.
See also: Is there a way to look up a specific session in RUM data?