On RUM Performance Detail page, scroll down to the scatter plot portions of the page. There should be two of them.
The left scatter plot included the sessions for the highlighted period (Note the highlighted bar in the graph above).
The right scatter plot contains page views that occurred for the selected session. Select a point on either graph to view data for that page view in the Performance Details below.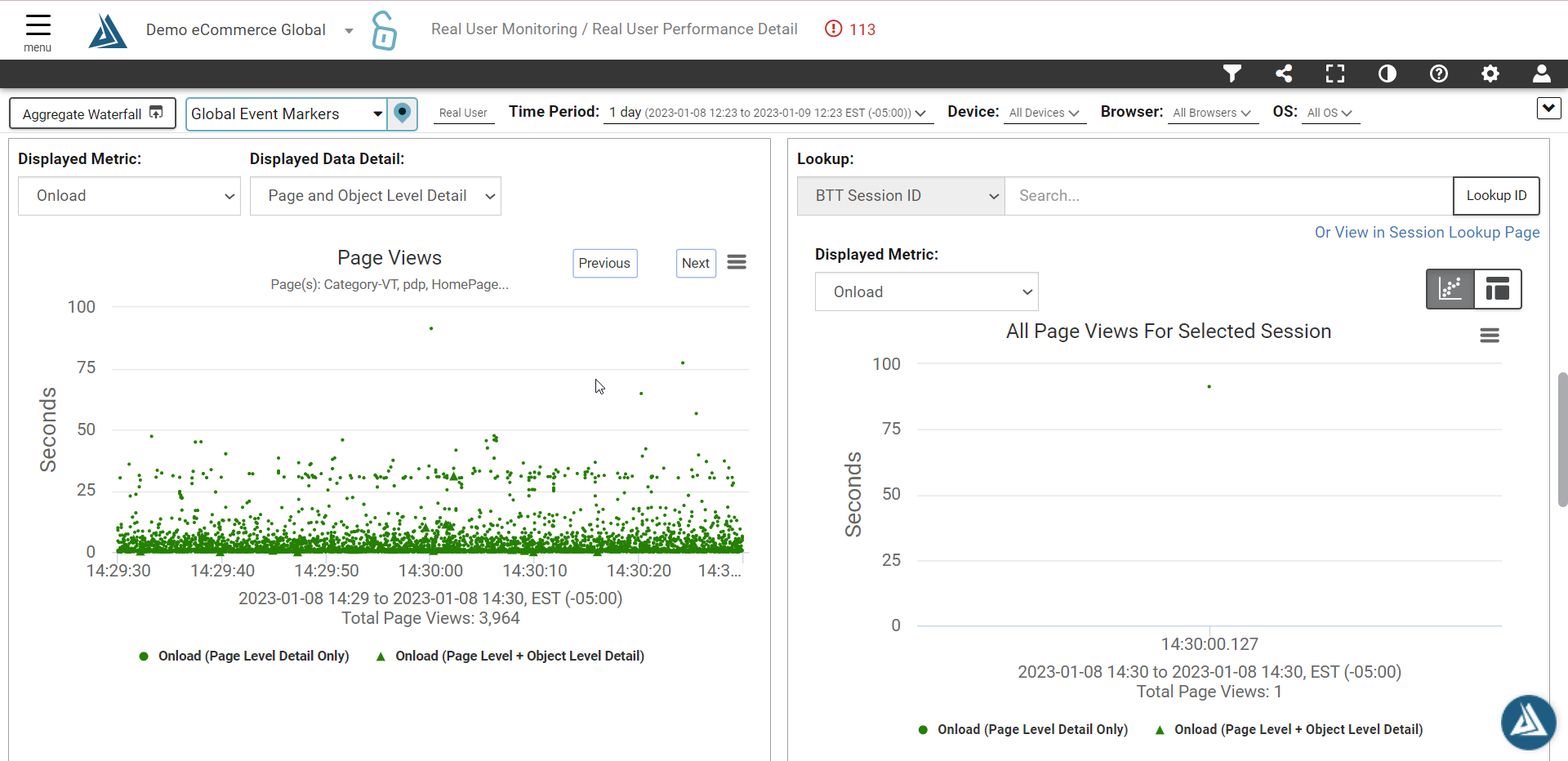 See also: What is the highlighted bar on the Performance Detail page?