I want to be able to view my data broken down by minutes instead of hours, where do I start? What if I want to see this data broken into daily buckets instead?
When viewing data over time in the portal, there are multiple ways to visualize information The Blue Triangle Portal allows you to view information in buckets of data that are most relevant to you.

Options for bucket size are:
By default, the portal will dynamically try to change how data is displayed via the Auto. To change this, select your filter drop down, find the "Bucket Size" drop down, and select the bucket size you would like to see.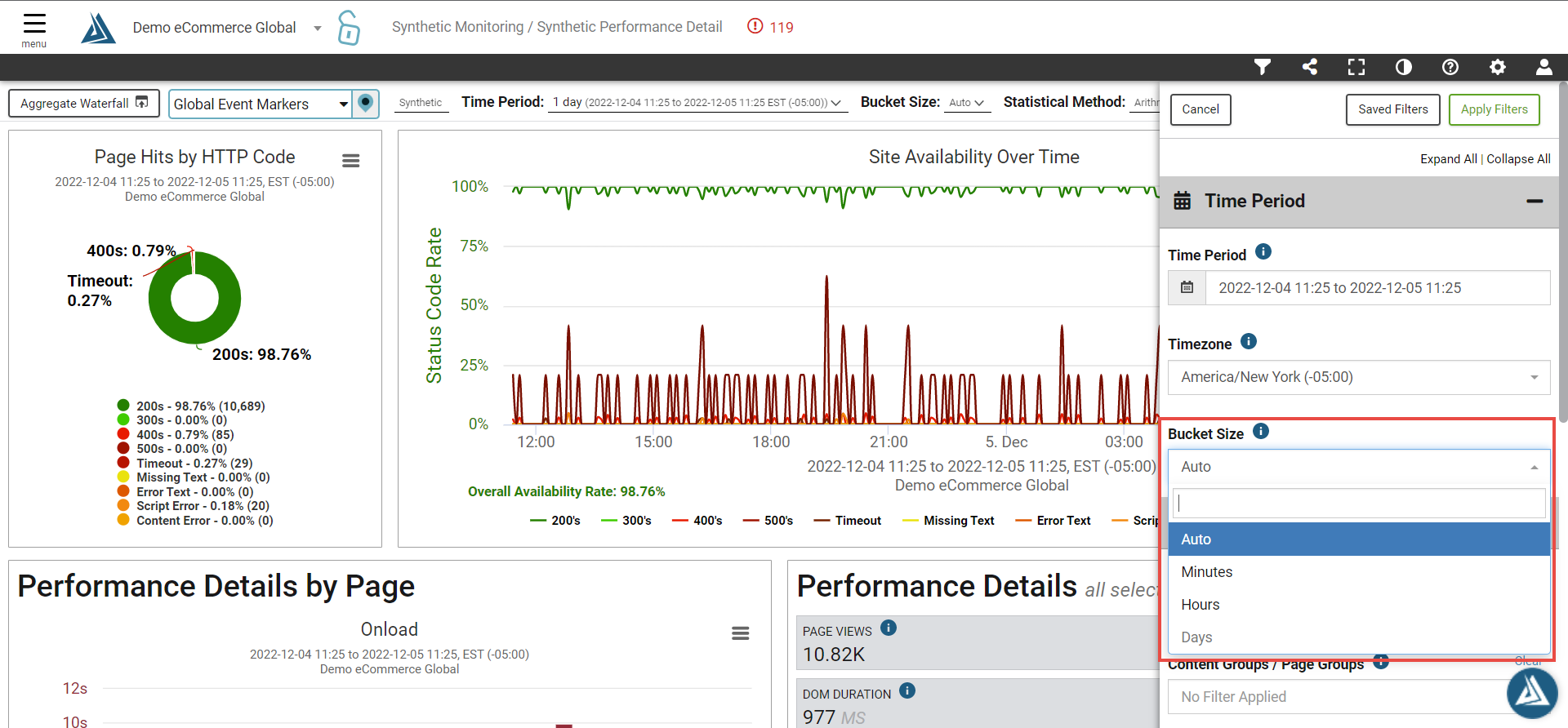 Part of this is viewing data in a meaningful way, so some of these options are disabled if they do not make sense. For example, if you are viewing less than a day of data, you will not be able to select the "Days" option, as there is not enough data. Alternatively, if you are viewing 3 months of data, you will not be able to select the "Minutes" option, as that would be an overwhelming amount of data.


See also: What does Auto Bucket size mean?