I am trying to filter by Campaign Name and the filter dropdown is blank, how do I troubleshoot this?
Campaign Name is set based on code that your Blue Triangle representative helps you put in place. Please reach out to them and they will be able to help you with this configuration!
For example: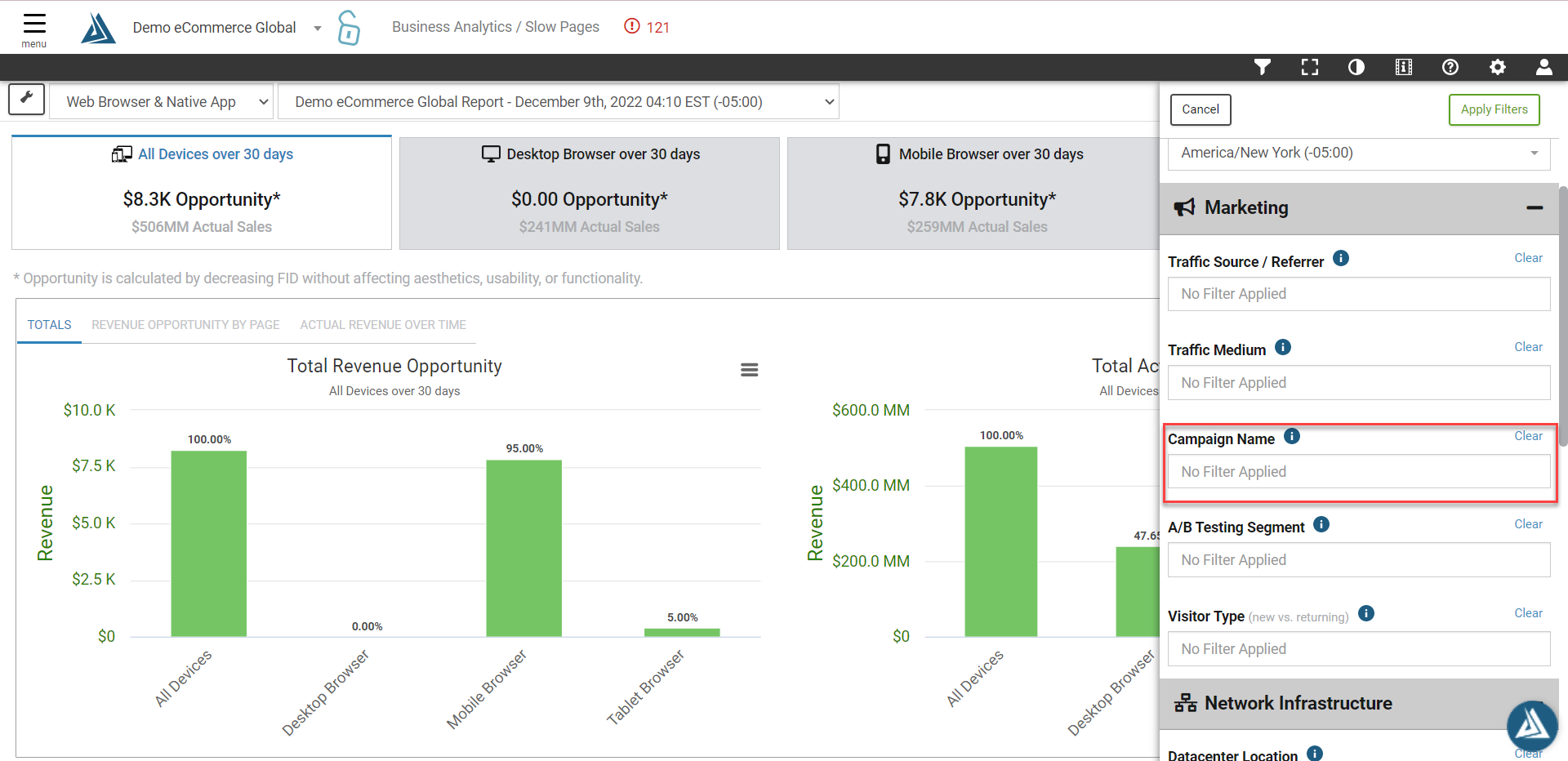 Campaign Name is session level segmentation. Generally, the code used to recognize a campaign is based off of URL pattern recognition, so once it's set, it's set for the session. This code is checked against whatever landing page the user hit when entering the site. A few examples are URL's that include the following:
csid=
utm_campaign=
cid=
camp=
These generally come from any paid campaign (like a Google ad), any email campaign your company may send out, etc.
Depending on the level of detail that is in your campaign ID, it may be worth working together with your BTT representative, marketing team, and general user of campaigns to figure out what makes the most sense as a Campaign name filter option. If the Campaign Names are too granular, you may be flooded with multiple filter options for the same campaign.