I want to set Anomaly detection, what is the first step?

Anomaly detection is an automatic trending of metrics with our collection methods. It is found in the DEO Anomalies and Site Opportunities widget, which is made up of machine learning that is constantly monitoring your site for issues. When it detects an issue, it will automatically move that issue to the top of the widget and prioritize it by Severity: Critical, Significant, Normal, or Minor. We then understand the expected values and bubble up anomaly detection when those baselines are not met.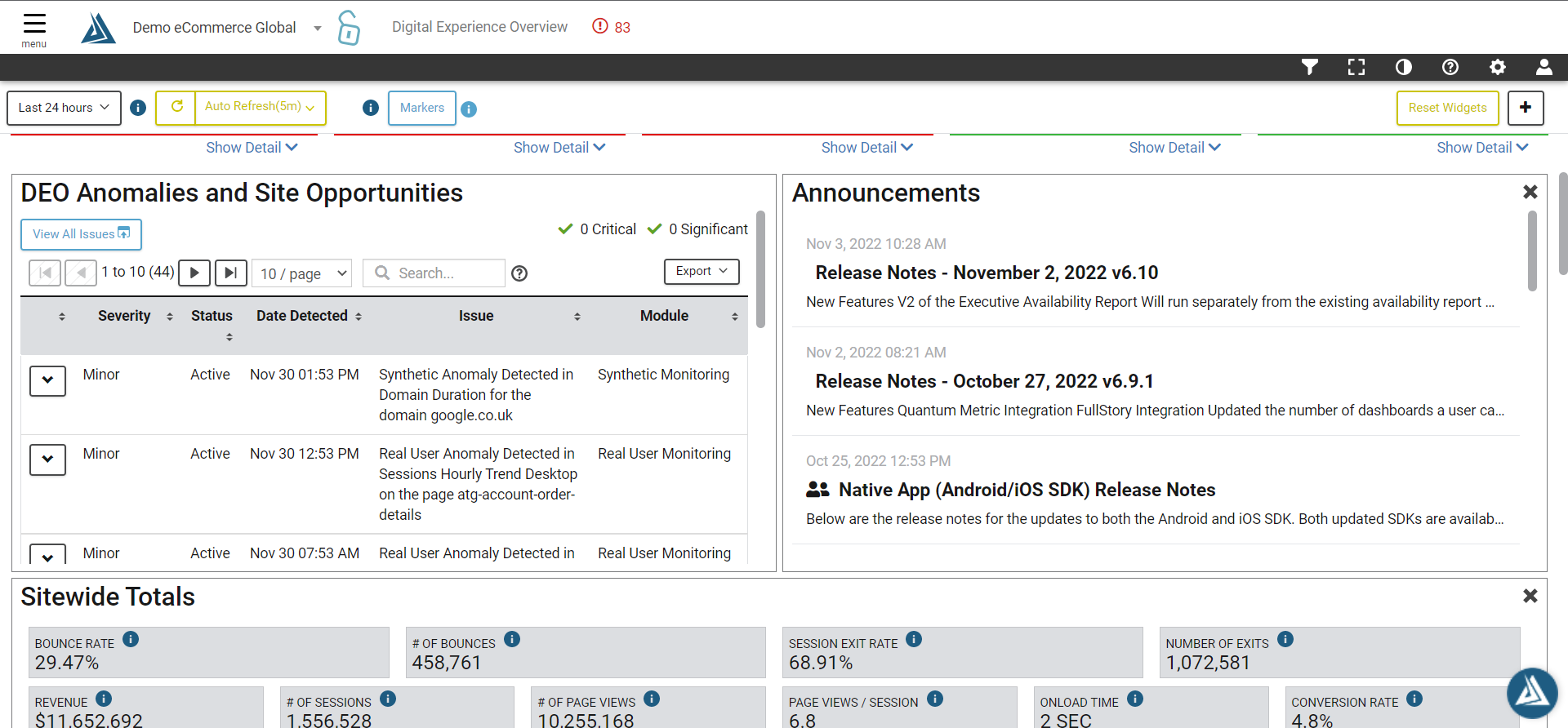 For custom alerting, please check out How to Create and Manage Your Alerts.