I would like to change the thresholds for DEO scores, are they customizable?

Yes! While this control is held by the blue triangle customer success team, the scores can be customized both by threshold and targeted KPIs. To make adjustments, please work with your Account Manager or Customer Success Engineer.
Click the gear icon at the top right of the dashboard to customize thresholds for either a site or account.

Toggle the scores across the threshold meter to select a custom threshold and click save when done. The thresholds indicate the health of the corresponding module in the portal.
To further customize your DEO scores, select the Visualization Controls under the same gear icon. This allows for the order of the DEO cards to be re-arranged, as well as the ability to toggle certain metrics on and off with the eye icon next to each metric.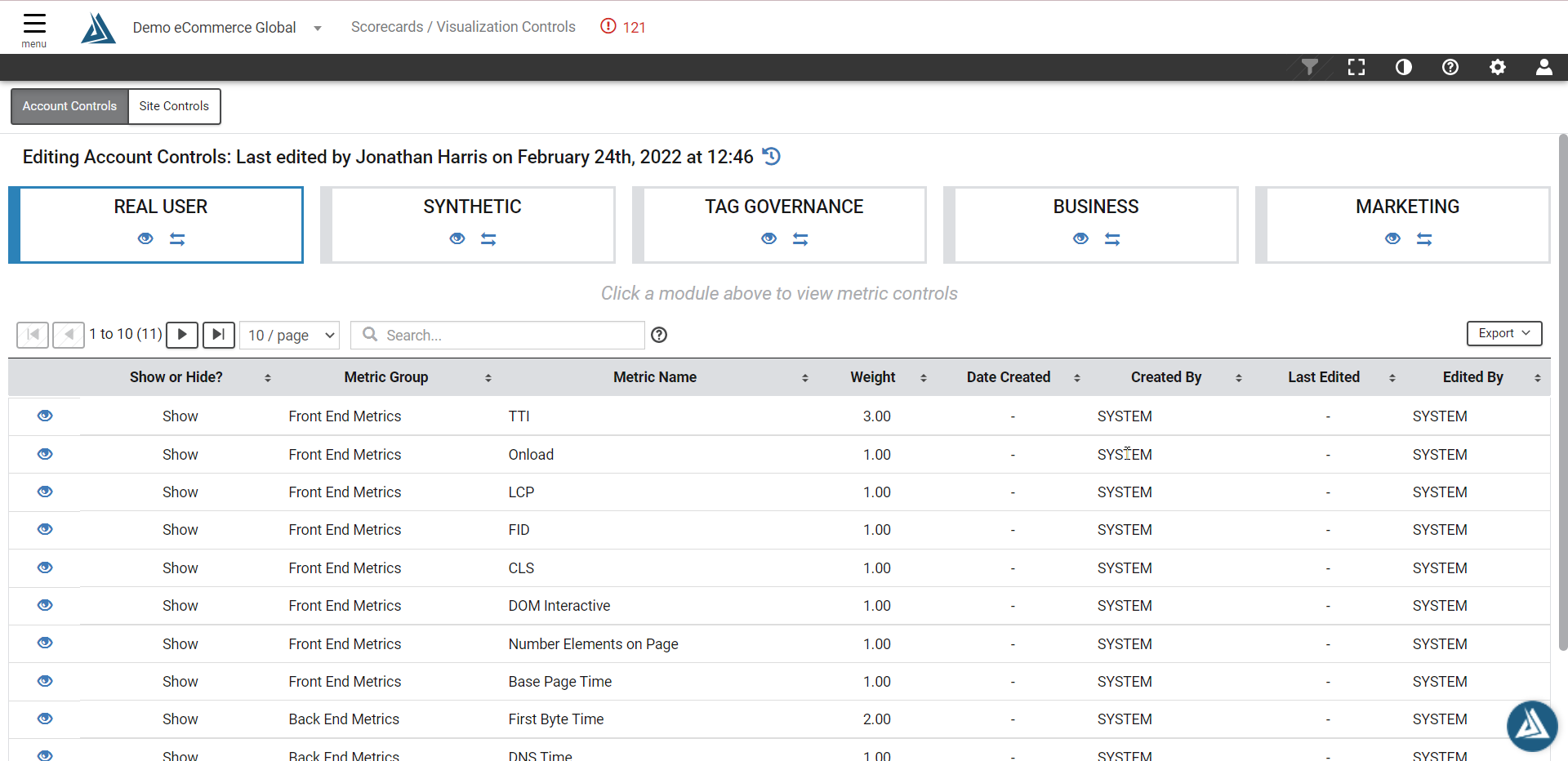 See also: What do the scores of the DEO screen represent?
How to use the Digital Experience Overview